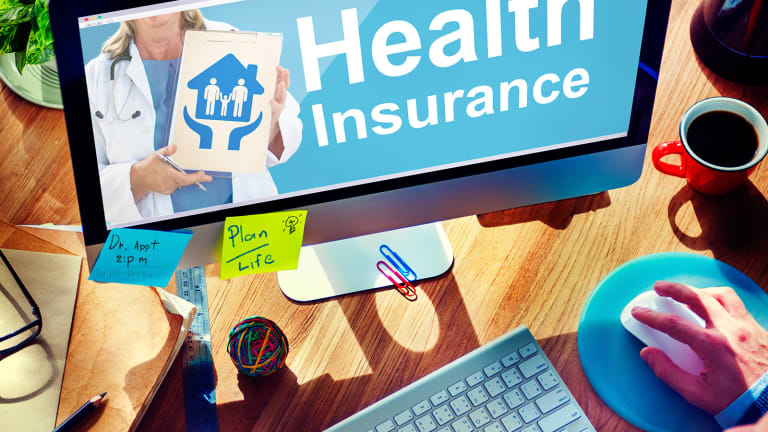 Consumers Refuse to Spend Time Choosing Health Insurance Plan
Choosing a health insurance plan should not be a decision which consumers approach lightly, but the majority of individuals spend less than 30 minutes researching their benefits.
Choosing a health insurance plan should not be a decision which consumers approach lightly, but the majority of individuals spend less than 30 minutes researching their benefits.
NEW YORK (MainStreet) — Choosing a health insurance plan should not be a decision that consumers approach lightly, but the majority of individuals spend less than 30 minutes researching their benefits.
Research has shown that consumers would rather focus their time on other tasks, but this lackadaisical attitude has long-term ramifications. Individuals who wind up selecting the wrong plan may not have budgeted for deductibles exceeding $1,000, putting themselves into jeopardy when they lack the savings to pay for it.
Since open enrollment begins on November 1, it's not too early for consumers to start researching plans and decide if it is more important that they pay less each month in premiums and face a higher deductible or spend more money now and have a lower deductible. Open enrollment ends on January 31, 2016, which means consumers are locked into a plan for a year and can only switch plans if they qualify for special enrollment.
Employees must review the new health insurance plan being offered by their company and should not assume the terms remained the same. Although 56% of people said they spend less than 30 minutes researching their benefits and 34% said they spend less than 15 minutes in a recent Aflac survey, this apathy means many consumers wind up regretting their decision.
"People are reluctant to get deep into the weeds when it comes to healthcare, but a greater investment of time would be absolutely worthwhile," said Matthew Owenby, chief human resources officer at Aflac, the Columbus, Ga.-based supplemental health insurance company."
The survey found that many people would rather complete tedious chores than research benefits with 38% who would rather clean out their email inbox, 23% would rather clean their toilet, 21% would rather pull weeds, 18% would rather do their taxes and 12% would rather have a dental cavity filled.
While these reasons are amusing, they can have a distressing impact on budgets, because consumers could be "faced with additional out-of-pocket expenses down the road," he said. "Unfortunately, not too many Americans take the time to read the fine print. In reality, it is always in consumers' best interest to put in the time to make sure there aren't any regrets, if and when a medical situation happens."

Why Choosing the Right Plan Makes Sense
Millennials and Gen X-ers who are healthy and think that a barebones health insurance plan will suffice may find themselves in for a surprise if an accident or injury occurs. A plan with a lower premium might suit many people who are in decent health and rarely go to the doctor, said Joe Ellis, a senior vice president at CBIZ Benefits and Insurance Services, a Cleveland, Ohio-based professional services company. Some individuals are "pretty sure" they will not "voluntarily" use medical services and are attempting to "mitigate the risk from an unexpected need for services," he said.
Balancing the total cost of the plan compared to the deductible and coinsurance along with prescription drugs helps consumers estimate the approximate costs and decide on the right plan.
"I am not one to immediately opt for the best plan if it is reasonable to expect no need for it," Ellis said. "For example, if I am in pretty good health, have no terribly harmful habits and haven't used my health plan for a few years, I would choose the low premium cost plan, even if it had high deductibles."
Just choosing the same plan you had previously can backfire especially if you only went to the doctor once or twice last year.
"Maybe it worked O.K., maybe it didn't, but it's not like you really dug in to your other options to know anyway," said Amanda Lannert, CEO at Jellyvision, a Chicago-based employee benefits software company. "The truth is, unless there's a palpable sense that you were getting screwed, it feels fine to leave things are as are."
Factors To Consider
Many preventive services like an annual physical are now free, while other procedures such as a MRI could be subject to cost sharing in the form of deductibles or coinsurance. If you are unsure of the costs, call a health provider to determine the cost.
Start by figuring out how much money your budget allows you to spend on a plan, Ellis said.
"You want to be prepared before you go anywhere near your choices," he said. "Taking the time to understand your financial picture makes it immensely easier shop for a health plan."
Seeking advice from someone in human resources or an insurance agent is helpful, because such people are skilled at "focusing in on the things that matter the most," he said. These factors could include the premium, the amount of money you have to spend on top of the premium and the breadth of providers near you.
"There is nothing more frustrating than choosing a plan only to find out that the network of providers is limited," Ellis said. "Just because your primary care doc is in the network does not mean that the best specialists will be in network. The days of 'everybody is in network' are gone."
When consumers wait until the last minute to choose a plan, they tend to just examine the monthly premiums and overlook the co-pay and deductibles, two of the largest financial factors to consider when they have a doctor's or hospital visit, said Nate Purpura, vice president of consumer affairs at eHealth.com, an online health insurance exchange based in Mountain View, Calif. A recent survey from eHealth found that 37% said they spend more time thinking about their cable package than their health insurance plan.

Deductibles on many Obamacare plans are more expensive than people realize. The deductibles for plans selected during the last open enrollment period averaged $4,120 for individuals and $7,760 for families, he said. Taking more time to research plans means consumers can figure out if they are eligible for government subsidies, which can lower monthly premiums.
"You absolutely need to understand what you'll be paying out of pocket," Purpura said. "A good way to get what you really need is to work with a licensed health insurance agent, because it never costs anything extra to work with one."
Consequences of Choosing the Wrong Plan
At many companies, you receive a couple of weeks to examine your options while the ACA gives you from November 1 to January 31 to choose a plan, said Ellis. Once you make a decision, there is no going back for a year unless special circumstances occur.
"There is no ability to switch from plan to plan during the year," he said. "If you could do that, people would buy the least expensive plan in the beginning and then switch to the best plan when a health issue came up."