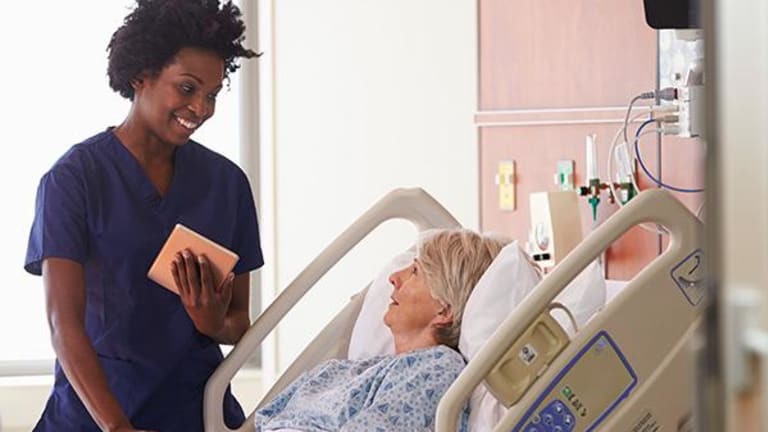 Consumers Need to Continue to Buy Health Insurance Post Election
Consumers should not delay buying health insurance because they are believe their premiums could be lowered under the new Trump administration.
Editors' pick: Originally published Nov. 18.
Consumers should not delay buying health insurance, because they believe the current premiums could be lowered or are wary of any potential changes the new Trump administration will make to the Affordable Care Act.
Any changes to remedy or even repeal Obamacare would be complicated and would likely take months or years before Congress could agree on a new plan.
"The reality is the Affordable Care Act remains the law of the land and any changes will take time," said Sam Gibbs, executive director of AgileHealthInsurance.com, a Mountain View, Calif.-based short-term health insurance marketplace provider. "People should not put off enrolling in coverage and risk going uninsured, which could be financially devastating for themselves and their family."
While consumers might be confused, they need to continue shopping for a plan that fits their health needs, whether they are seeking additional doctor's visits with a cheaper co-pay or inexpensive prescription drugs. People must buy a plan by December 15 in order for coverage to start on January 1.
Open enrollment ends Jan. 31 and anyone who has not purchased a plan by then might be left without health insurance coverage until the next period starts in the fall.
"Now is the time to lock in a 2017 health plan," said Nate Purpura, vice president of consumer affairs at eHealth, an online health insurance exchange based in Mountain View, Calif. "You can always drop your plan later if you need to, but you may not have another chance to sign up for 2017 health plans on a guaranteed basis."
Premiums are increasing across the board with individuals who purchase their own health insurance facing a 25% hike while those who receive insurance from their employers typically receive a smaller increase.
The average price of a benchmark plan offered through healthcare.gov will be 25% higher than last year, which is an increase of four to five times compared to the changes from 2015 to 2016, said Purpura. An individual buying coverage from the government exchanges can expect to face an average premium of $302 each month.
Prices vary widely depending on where you live and in some states, consumers will pay less each month. In Indiana, premiums will decline by 3% while in Arizona plans are reportedly increasing by 116%.
The majority of consumers shopping for health insurance will be shielded from the increases by subsidies because 85% of people qualify for them.
"A strong majority of shoppers who get subsidies will pay less than $100 per month toward their own premiums," he said.
Households who shop on the exchange will pay an amount which is based on the number of family members, adjusted gross household income, ages, zip code and smoking status, said Valerie Clark, president of Clark & Associates, a Reno, Nev.-based health insurance firm.
"The purpose of the tax subsidy is to try and make sure that no household pays more than 9% of their adjusted gross income towards an insurance premium for a silver plan," she said.
While it is tempting to put off enrolling in a plan "in the hopes of more affordable options in the future," it is unlikely any changes will be made for this enrollment period, Gibbs said.
"It's tempting to put off enrolling in coverage," he said. "But, the new administration takes office right before open enrollment ends and it could take months — if not longer — for the president and Congress to implement any changes."
Other consumers will feel the brunt of the increase such as single individuals who earn over $47,500 per year or a family of four earning more than about $97,000 per year, Purpura said.
Employees who receive insurance through their companies are not likely to see their premiums increase, according to a Kaiser Family Foundation report.
Many middle class families who earn $60,000 to $100,000 with two to five people in their household will be faced with higher premiums because they do not qualify for the tax credits.
"Middle class families hover right around the eligibility cut-off and some will be eligible for small credits," said Jack Hooper, CEO of Take Command Health, a Dallas-based health insurance marketplace provider. "The problem is even with a small credit, it won't scale as much with the premiums, so these families will see huge increases in premiums and will have difficulty finding plans on Healthcare.gov that will include everyone's doctors."
Finding the Most Economical Plan
Health insurance premiums increase each year, following in the footsteps of car or home insurance, but consumers can find plans that are less expensive by shopping online. Private marketplaces may offer Obamacare-compliant plans which aren't sold through government-run websites, Purpura said.
"Even if you're basically happy with your plan, the doctor networks, deductibles and other details of your plan may change in 2017," he said.
Look for plans which can lower your costs on prescription drugs. Under Obamacare, all major medical plans are required to offer coverage for prescription drugs, but each plan covers different drugs and some have higher out-of-pocket costs.
"Many websites such as eHealth's prescription drug coverage comparison tool can let you see which plan can save you the most money on the prescription drugs you need," Purpura said.
Buying a plan which is eligible for a Health Savings Account (HSA) will help you save money. Anyone who has purchased a high deductible plan qualifies to open a HSA. Since they operate like an IRA and unused funds roll over, they allow you to save money tax-free for medical expenses, including deductibles and out-of-pocket costs.
"HSA-eligible plans tend to come with lower monthly premiums and higher annual deductibles," he said. "The money in the account is yours to keep. Some employers will even contribute to HSAs."
Compare the out-of-pocket costs, which can add up quickly and include the annual deductible, co-pays and coinsurance.
"That plan with a low monthly premium may look alluring, but it's not going to work out well for you if you can't afford the deductible when facing an unexpected medical emergency," Purpura said.