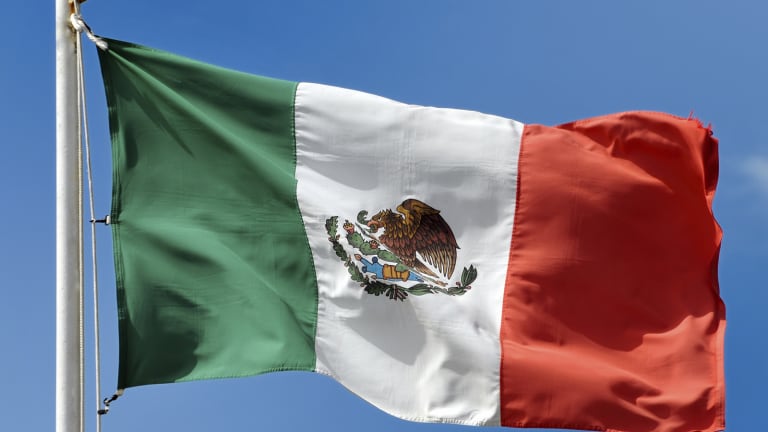 Central America, Mexico Offer Quality, Affordable Health Care, Expats Survey Finds
More than two in five expats say that they received outstanding healthcare in Mexico, Panama, Belize and Nicaragua.
One of the biggest concerns about moving to a Central American country or Mexico is the quality of health care. 
To determine if this objection and others is valid, in late April, Best Places In The World To Retire conducted a survey primarily of expats from the U.S. and Canada who were living in Panama, Belize and Nicaragua. The survey had a margin of error of +/- 5%.
The study found these worries were not justified. More than two in five of the expats received good health care in these places. The expats said that the technical resources and quality of care were often comparable to those in the U.S. and that the cost was more reasonable. They also praised the accessibility of health care and physicians' bedside manner.
In Expats: Expectations & Reality, 31% of the respondents reported that they thought they could achieve "better access to less expensive, quality healthcare" by moving abroad. In a subsequent question, 42.6% reported that this was the reality. Separately, Best Places In The World To Retire, collected data from over 450 expats, who answered more than 6,000 questions.
The site defined good healthcare by five measures: technological capabilities, cost, quality, accessibility and future trends.
Technological Capabilities
For almost any health-related measure, it would be difficult to argue that the U.S. is not among the most advanced nations with the most high tech equipment in the world, especially when it comes to very specialized research and care. Most people would say that Central America and Mexico are far, far behind.
Cost
An upcoming report based on the survey asked expats to compare the cost of healthcare. Nearly 40% said that for every $100 they would spend for healthcare in their home country, they might spend only $25 to $50 as an expat, while 36.5% reported that they would spend less than $25.
There are several reasons why healthcare costs are so dramatically less abroad. Many expats at least partly used the public health care system provided by the government at what a North American would consider to be ridiculously low prices. However, the private system in these countries is, by North American standards, also inexpensive. Expats said that the payment model for private healthcare in Central America and Mexico is similar to the U.S. model of several decades ago, when prices were lower: A high percentage of payments for health care services are in cash. There is generally little involvement from insurance companies and even less involvement from government.
Quality of Care.
Many expats warned that it's wrong to assume that because wealthy people from other countries many times seek health care in the U.S., the overall care in the U.S. is superior. To be sure, U.S. hospitals, particularly those associated with research hubs, are often at the cutting edge of health care for a number of complex conditions. A number of these facilities receive extensive funding. However, physicians in Panama, Nicaragua, Mexico or even Belize are well-trained.
The expats said that healthcare should be viewed regionally, not by country. That is consumers have access to resources that may be spread across borders. For example, Belize has zero large hospitals perhaps because its population of 320,000 is not large enough to support a bigger health care facility. But the country shares a border with Mexico, which has a number of major hospitals. The flight to Houston's outstanding hospitals is also only two-and-a-half hours. 
Of course, if you had a chronic condition and needed to be close to a major hospital, you wouldn't live in Belize. For almost any issue, however, you could live, for example, in Panama City, which has several first-class facilities, one of which, Hospital Punta Pacifica, has earned the highly respected Joint Commission International accreditation and is affiliated with Johns Hopkins in the U.S. You could also live near Managua, Nicaragua, which has Hospital Metropolitano Vivian Pellas, a large, private hospital that has gotten rave reviews by expats and has opened a department to handle medical tourism, much of which comes from the U.S.
Mexico has also made huge strides in healthcare quality. Alfonso Galindo, an expat originally from California, said he was "completely comfortable with the health care in Mexico." He added that "not only is the care as good, but the cost is extremely low and the physicians spend much more time with you.
Accessibility
Expats said that healthcare systems in Panama, Nicaragua, Belize and Mexico were easily accessible. It was easy to get an appointment to see a physician, receive medications and get lab tests done promptly compared to in North America.
They also praised physicians' bedside manner, and how much time they took with their patients. They reported that many physicians made house calls and provided their cell phone numbers to patients. 
Likely Future
Observers of health care in many countries have concerns about its future quality as the number of patients and cost for treatment increase. But health care in Panama, Belize, Nicaragua and Mexico seems on the upswing. The patient-centric approach in these countries is effective and less costly than in the U.S. and other parts of the world. That is a benefit for expats. 
This article is commentary by an independent contributor. At the time of publication, the author held no positions in the stocks mentioned.