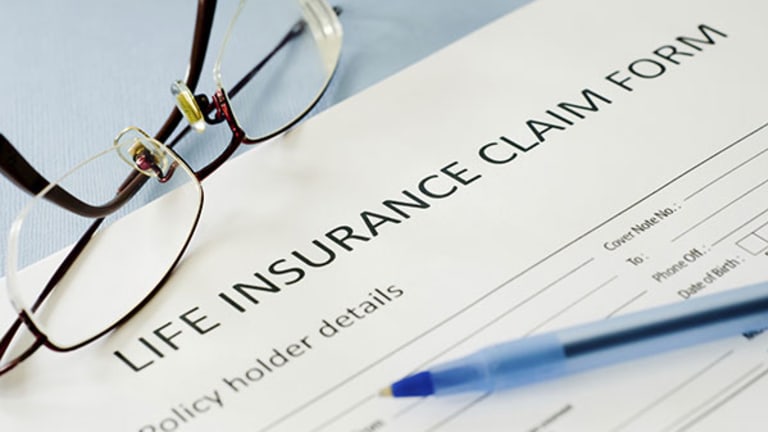 Are Complex Life Insurance Applications Driving Americans Away?
Roughly 100 million Americans go without life insurance - partly because the applications are so difficult.
Roughly 100 million Americans go without life insurance - partly because the applications are so difficult.
Complexity and confusion are rarely good ingredients for any commercial venture -- and that goes double for the U.S. life insurance market.
Life insurance consumers, it seems, are shying away from purchasing policies due to the complicated nature of filling applications out. That is a dangerous omission, especially for younger and middle-aged heads of family, who risk leaving their loved ones a bare cupboard, financially, if they pass on early.
Data from Arlington, Va.-based Life Happens, a nonprofit organization dedicated to educating consumers about the importance of life insurance, shows over 100 million adult Americans are without life insurance protection, according to the 2015 Insurance Barometer Study, an annual report by LIMRA and Life Happens.
Life Happens also notes that 66% Americans under the age of 40 indicated that "purchasing a life insurance policy is complicated." And 54% of the U.S. adult population feels the same way.
Confusion is what Life Happens calls "a driving force" in the low nationwide life insurance numbers. The thing about life insurance is that, unlike tax filings, which are mandatory, nobody is mandating U.S. consumers purchase a policy. Thus, making life insurance applications overly-complicated is a big swing-and-a-miss by the financial services industry and buy government regulatory agencies.
"Life insurance applications are complicated in nature, as they involve oversight from legal and compliance departments and state regulatory bodies to ensure the policies are set up properly to protect both the company and the customer," says Marvin Feldman, President and CEO of Life Happens. "The high degree of disclosure makes for a very complicated application process."
Several companies are already taking steps to simplify policy application forms, by changing over to online versions of life insurance applications, Feldman says. "Although the same legal and disclosure process exists, the online application process is much easier for consumers to understand," he says. "Also, applicants using an online platform experience a much higher degree of satisfaction and a reduced level of frustration, compared with customers pursuing a more traditional application process."
Meanwhile, some financial experts say you really can't blame insurance companies for being thorough. After all, there's a lot on the line. 

"The process inherently cannot be instant -- insurers are trying to gauge risk of one of the most difficult things in the world to study: a human being," says Adam Beck, a professor at The American College of Financial Services, a non-profit educator of life insurance agents, located in Bryn Mawr, Pa. "Humans are prone to lying, subject to highly varying life expectancies, by nature don't know what is actually going on inside their body and, above all, science makes it very difficult to accurately determine many aspects of one's health. Trying to underwrite that type of risk has to be a thorough process."
Becks says that technology will help move life insurance applications along faster, as tech tools like biometrics, genomics and wearable applications enable insurers to better measure human health. "It will never be an overnight process, but the insurance companies can - and have been - working to better communicate how long the process will take and why it needs to take that long," he explains. "Insurers want more consumers to protect their lives, but they also want people who are committed to the policy enough to spend a few weeks (if need be) completing the underwriting process."
If you do view the life insurance application process as overly complicated, don't hesitate to get a financial professional involved. "We never send a client life insurance paperwork to complete at home because the packet is daunting," notes Pedro Silva, a financial advisor with LPL Financial in Shrewsbury, Mass. "A life insurance packet can start to look like a mortgage closing and discourage people from actually engaging and completing the application. The best way for someone to get it completed it to work with a broker. Someone who completes these applications everyday will know the most efficient way to get through it."

Lastly, go online for help, too. You lighten the load by leveraging online tools like Life Insurance 101 that break down life insurance policies and make them easier for consumers to understand.
Because once those policy applications really are easier to complete, getting through the process really becomes much easier -- and much faster.