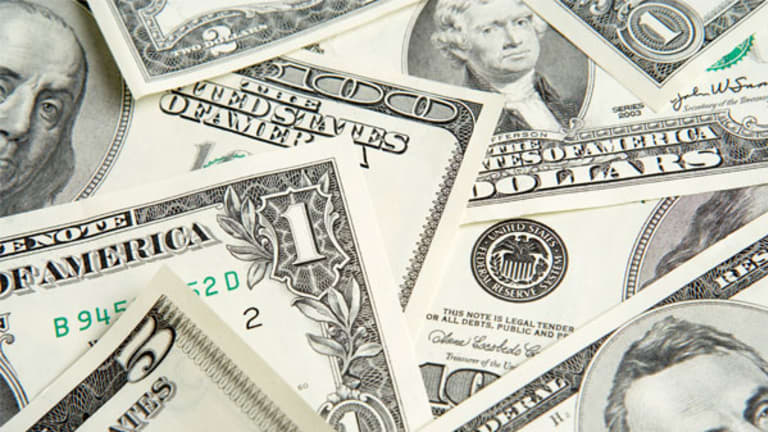 5 Truths About Life Insurance That Will Surprise You
Too many people seem strangely ambivalent about buying life insurance, and that's a threat to their family's and dependent's financial safety.
NEW YORK (TheStreet) -- Too many people seem strangely ambivalent about buying life insurance, and that's a threat to their family's and dependent's financial safety.
According to industry data, 85% of U.S. consumers say they should have life insurance, but only 62% say they actually have it. Also:
Life insurance ownership is waning. In 1960, 72% of Americans owned life insurance. By 2010, that figure fell to 44%.
40% of Americans who have life insurance say they don't enough of it.
70% of children 18 and under would have trouble meeting basic expenses if their primary bread-winning parent (especially both) were to die without a life insurance policy.
Also see: 7 Life Insurance Myths That Should Die>>
There's one school of thought that says Americans shy away from life insurance because they just don't understand it, or they don't understand the negative ramifications of not having life insurance -- partially because there are many myths about.
That's the stance taken by Jeffrey McGregor, a certified financial planner and 30-year veteran of the investment and insurance industries, who has five top "surprises" on life insurance to answer those myths:
If you're over age 25, you should buy disability insurance. McGregor says, despite the conventional wisdom, younger Americans should buy disability insurance. "You are five to seven times more likely to become disabled than to die. It's smart to maximize your disability insurance if you plan to stay with your current employer for the long term," he says. "Remember that you can't take it with you if you leave the company."  
If you allow your life insurance policy to lapse, you may have a 12-month window to re-instate it. Insurance companies are perfectly fine if you let your life insurance lapse. "What most people don't realize is that insurance companies are banking on people letting their policies lapse," he says. "If you have stopped paying the premiums, most insurance companies will allow you to reinstate the policy if you pay the back premiums and can prove that your health condition hasn't changed."  
Life insurance is an asset, and may not be something you hold onto for your entire life. Actually looking into selling your life insurance down the road is a good idea. "For some people who need the cash for long-term care or other financial needs, selling their life insurance may be the smartest option," McGregor says. "That's called a life settlement, and it may result in you receiving a substantial amount of money. The insurance company wins because it still collects the premium, the investor buying the policy wins, and you as the policy-holder win."
Also see: Take Long-Term Care Deduction This Tax Season>>
Permanent life insurance can be used as an investment vehicle. Most consumers likely don't realize that they can use some policies as a retirement vehicle. "Once you have made your last payment on a variable universal life policy, for example, your contract is funded to its maximum," McGregor says. "You may be able to use it to take out tax-free loans, or after retirement age to withdraw large sums of tax-free cash."
Consolidating your insurance will generally save you money. Bundling is a great idea with life insurance -- and all insurance, for that matter. "You're usually better off to consolidate your home, auto and umbrella insurance because of the discounts you'll receive," McGregor adds. "Bigger is often better when choosing your insurer, because you know the company will be there for a long time."
The best time to buy life insurance?
McGregor says "big life events" are a good trigger point for buying a good policy.
"If you're 18 years old or just graduating college, you probably don't need life insurance," he advises. "But marriage, children and buying a home are all reasons to evaluate your insurance needs. You want something in place to take care of your loved ones."
The problem is, those loved ones could be left with a financial burden if you don't act on a life insurance policy. And that's a legacy nobody wants to leave.