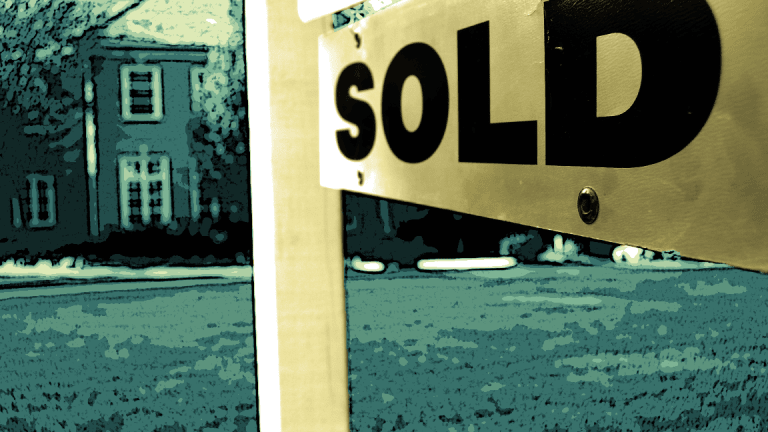 How Much Is Home Insurance?
Home insurance is a must to protect your property - but how much will it cost?
You likely can't get a mortgage to buy a home without home insurance, so you might as well know how much home insurance costs - and know how you can get the best deal on homeowners insurance.
Average home insurance costs vary from state to state (as home insurance rates are set in the state where the house stands.)  Home insurance rates in the U.S. vary widely, from a low of $337 annually in Hawaii to $3,575 in Florida, According to a 2018 study by Insurance.com.
Rounding the average insurance premium out, Value Penguin pegs the average homeowners insurance policy premium at $1,083 a year.Additionally, the average payment made by insurance companies in the U.S. stands at $8,787.
By and large, homeowners can expect to pay about $3.50 for every $1,000 your property is valued at. That means for a residence valued at $250,000, the property owner would pay approximately $875 annually for good home insurance.
What Is Home Insurance?
There are good reasons why you have to pay for homeowners insurance in the first place.
Decent homeowners insurance protects both the mortgage provider and the homeowner against property damage and financial losses incurred by a multitude of events - all of them bad. Fire, theft, heavy winds, and tree damage are at the top of the list of home insurance coverage issues, although most insurers don't cover flooding or earthquake damage. That can be alleviated by adding special coverage, and at an extra cost, for flooding and earthquake homeowners insurance.
Typically, your homeowners insurance payment is drawn monthly from your mortgage payment - it really isn't necessary to write a separate check or otherwise pay for homeowners insurance since it lumped in with your mortgage payment.
As a homeowner, there's really no getting around having home insurance - your mortgage lender likely won't approve your home loan without it, as homeowners insurance protects the mortgage provider's investment.
Yet even if you paid for your home with cash, and didn't require a home loan, you'd need homeowners insurance to provide a financial backstop in the event your home is damaged or is broken into and valuable items are stolen.
What Does Home Insurance Cover?
Having decent homeowners insurance provides coverage for major assets in and around your home. These items are usually covered in any policy you have:
The actual house, including exterior, plumbing, electric, and in some cases, furnace or heat and air conditioning unit.
Exterior structures, like garage, fence, patio, and any buildings on the property, like a shed or in-law home.
Home appliances, TVs, computers, and other high-end possessions.
If your home is damaged and you need a place to live while the home is under repair, homeowners insurance covers a hotel or apartment stay.
If someone gets injured on your property, homeowners insurance covers personal liability.
What Insurance Companies Look at When Charging
Insurance companies have to weigh different variables when issuing homeowners insurance policies. These items are the largest issues that impact homeowners insurance rates.
1. Your Credit Rating
Insurance companies will check your credit before issuing you a homeowners insurance policy. Consequently, before you start hunting for a new home and insurance policy, check your credit reports from the three major credit agencies: Experian (EXPGY) , Equifax (EFX) - Get Equifax Inc. Report and TransUnion (TRU) - Get TransUnion Report . Don't take out any major loans or make big purchases when you're closing in on a new home - that could negatively impact your credit score and make insurance more expensive.
2. Where the Property Is Located
Insurance companies are big on geography - specifically where your home is located. If your home is near the coastline that could increase the odds of hurricanes and heavy winds, which can easily damage a home. Or, you can get a price break if you live near a fire station, which reduces the odds of your home being destroyed by fire.
3. The Age of the House
Insurance companies are also focused on the age of the home that's going to be insured. Older homes to have certain risk factors, like wooden floors (which are a fire risk) and old plumbing and electrical systems, which can break down and are often in need of repair. Those factors will boost the prices of a homeowners policy.
4. The Home's Roof
Ideally, you want a new roof on your new home purchase, as that seals the home from rain, snow and heavy winds, which can cause severe damage to your home. If you have an older roof, your homeowners insurance policy may cost more, as leaks and missing components can lead to weather damage, and a hefty insurance payout.
5. A Pool or Hot Tub
It's great to cool off in a pool on a hot summer's day, but insurance companies will likely charge you more for having a swimming pool or hot tub due to the risk of someone getting injured using your pool or tub. You'll likely have to pay more in liability insurance.
How to Save Money on Home Insurance
Now that you know how much homeowners insurance costs and know what it covers, let's take a look at some ways you can save money on your home policy.
First, know that the cost of homeowners insurance depends on the state you reside and the type of policy you choose. Even so, there is cash to be saved if you shop around and kick some tires at different insurance companies using the following tips.
1. Bundling
You can save 15% or so by bundling your homeowners insurance with your other insurance policies, like auto and life insurance.
2. Invest in a Home Security System
Insurers will also give you a price break if you install a smart home security system, which severely reduces the chances of your home getting broken into and robbed. That protects the insurance company, too, as there is a significantly lower risk of having to make an insurance payout due to theft.
3. Raise Your Insurance Deductible
This is a risk, but you can save another 10%-to-15% by reducing the deductible on your homeowners insurance policy. That leads to a lower monthly payment. It's a good idea to have some savings stacked up in case you need to pay the higher deductible.
4. Shop Among Different Insurance Companies
Ideally, you want to shop around at least four insurance companies when buying homeowners insurance. That give you multiple quotes and policy packages, giving you more options to choose from. Also, ask your friends, family and neighbors and get their take on the best homeowners policy.
5. Review the NAIC's Web Site
Don't forget to check the National Association of Insurance Companies web site, which lists insurance companies operating in your state. The NAIC also lists complaints against insurance companies, as well.
Get on Top of Your Homeowners Insurance
It's a good idea to plan ahead with homeowners insurance and not wait until you've purchased your home before considering a policy. A "heads-up" call to your insurance professional can set the table for the insurance you'll get that best meets your unique needs.
Make it a key component of your house hunting campaign, and ask for quotes on homeowners insurance at the same time you're making an offer on a home.
That way there are no surprises with your policy and it also gives your insurance professional the time to shape the best policy package for you, and one that best protects your new home.