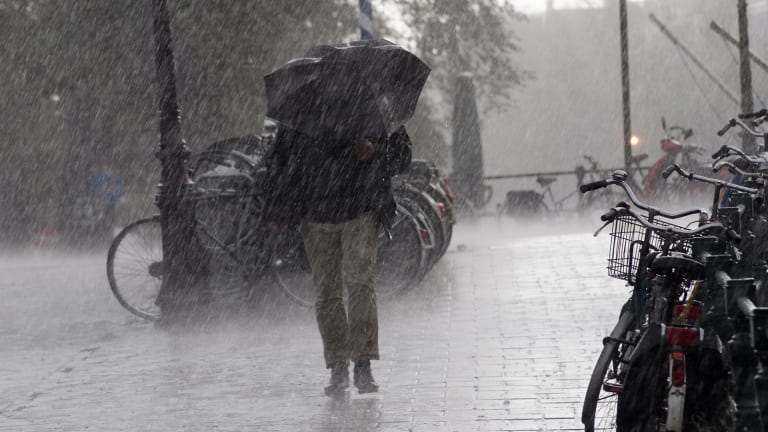 Umbrella Insurance for a Rainy Day
Jeanette Pavini talks about the advantages of considering an umbrella insurance policy to protect your hard-earned assets, especially in retirement.
Imagine a big pot of extra money waiting for you if you need it during a time of crisis. That's what an umbrella insurance policy is like. For people who want to beef up their liability coverage on their homeowners and car insurance, umbrella insurance may be the answer. Look at it as another layer of protection between a lawsuit and your assets.
Umbrella policies extend your homeowner's and auto insurance liability limits, helping to cover damages if you are sued for an amount that surpasses your current liability coverage.
This can help protect your other personal assets, such as your real estate, personal property, even investment assets, from being forfeited should you be sued and have a judgment against you for an amount greater than your current liability coverage.
Some umbrella policies may even include additional coverage that is not part of your basic homeowners or car policies, and some policies can provide coverage should you be sued while out of the country, or if a slander and libel lawsuit is brought against you.
Another advantage is some of these policies will cover your legal fees in addition to helping cover the settlement or portion of the settlement amount. Umbrella policies may also protect you from having future earnings attached.
If you own property, have assets, drive a car, are a landlord, or have a dog -- you might want to consider whether an umbrella policy makes sense for you. If you are renting a home but have other assets, you should consider looking into both a renter's policy and an umbrella policy.
Another big advantage: The annual premium for most umbrella policies is relatively low when compared to the amount of additional coverage. According to the Insurance Information Institute, the average cost is about $150 to $300 a year for a $1 million personal umbrella liability policy. It will cost you about $75 for the next million and $50 for each additional million after that. This is a very minimal investment when compared to a potentially costly lawsuit and judgment which could end up costing you your home and other assets. It really is a big bang for your insurance buck.
You do have to meet certain limits on your auto and homeowner's policies before you can buy umbrella insurance. Usually, you need to have $300,000 of liability insurance on your homeowner's policy and about $250,000 of liability insurance on your auto before you can purchase additional one-million-dollar coverage on an umbrella policy. These are very basic amounts that most people carry as a minimum.
As with any insurance purchase, read the fine print. Make sure you get all of the exclusions and terms. If they're right for you, umbrella policies can protect you and can save you from a personal financial crisis.
About the author: Jeanette Pavini is a two-time Emmy Award-winning consumer reporter and author of more than 10,000 money-saving stories. She is a columnist for The Street's Retirement Daily and a contributor for various news outlets including The Today Show and Hallmark Channel's Home & Family. Since 2008, Jeanette has been the national spokesperson for Coupons.com. Her work has appeared in The Wall Street Journal Weekend and USA Today. She was the chief consumer reporter for CBS 5 News in San Francisco where her money-saving segments became the backbone to her 30-minute consumer show.