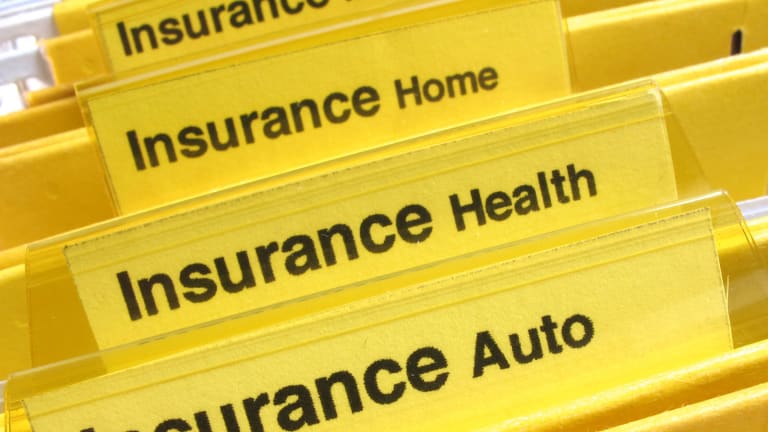 Why Buying Bare-Bones Auto Insurance Is a Trap
Some states mandate that drivers pay more for auto insurance, but aiming low is rarely a good idea, anyway.
Consumers purchasing auto insurerance in some states may believe buying bare-bones vehicle policies should keep more cash in their pockets -- at least on the front end of the deal. But it turns out that bare-bones policies aren't really so bare at all, as more and more U.S. drivers have to dig deep to buy even the most low cost auto insurance.
It's all about varying state rules on what drivers need covered with their auto insurance policies.
For example, according to CarInsurance.com, drivers in Michigan, Delaware and Connecticut "pay the most for bare-bones car insurance coverage."
The top five most expensive states for bottom-of-the-barrel coverage, along with the minimum amount of money consumes are expected to pay annually for auto insurance, are as follows:
(Note: CarInsurance.com checked into ten zip codes in each U.S. state to establish not only the most consumers would pay for the mandated minimum vehicle coverage, but the lowest, too. The firm used insurance rates for a 2015 Honda Accord to insure uniformity in the response received.)
1. Michigan: $2,446
2. Delaware: $1,520
3. Connecticut: $1,097
4. New Jersey: $1,086
5. Florida: $1,058
These five states offered the lowest out-of-pocket mandates on minimum annual auto insurance coverage:
1. North Carolina: $385
2. Hawaii: $386
3. Iowa: $403
4. Wyoming: $410
5. Alaska: $426
With Alaskans only asked to pay a minimum of $426, while Michigan drivers have to pay at least $2,446, why is there such a huge disparity in auto insurance payment requirements from state to state?
"The amount of coverage you must have to drive legally is different for each state, so that comes into play," said Michelle Megna, managing editor of CarInsurance.com. "Some states have more urban areas and more accidents, or more uninsured drivers than others, so the risk to the insurer is higher in those states. That means rates would generally be higher in those states, too. Also, each company uses its own formula to set rates, which is why policy costs vary so much regardless of the level of coverage you get."
"Buying minimum car insurance coverage isn't usually a wise strategy, because the amount of protection is very low," adds Megna. "Even a minor accident can put your home and savings at risk because you will have to pay out-of-pocket for damages beyond what your insurer pays out." (For example, CarInsurance.com estimates a Pennsylvania driver with bare-bones coverage would have to pay about $17,000 out-of-pocket to cover an auto accident.)
Teresa M. Brown of TMB Financial, LLC and Beaver State Insurance Agency, in Hammond, Ore., cautions against bare-bones auto insurance, mainly because liability issues arising from car accidents can wipe out savings and IRA accounts. "Adequate liability insurance should equal personal assets -- home, savings, and retirement accounts, for example -- and is relatively inexpensive for persons with good driving records, including teenagers with good student discounts," Brown explains.
Ask around among auto insurance professionals, and the consensus lines up behind Brown, and others who say buying minimum insurance policies is a trap door for consumers.

"Buying bare bones insurance is never a good idea," says Clint Houck, general manager of Margo Insurance and a former State Farm agent. "It puts you in financial risk if you ever hurt someone in an accident who then sues you."
"Yes, the idea of only paying $20 or so a month for your insurance sounds appealing, but your bare-bones coverage will be exhausted from even the smallest accidents," he adds. "You risk paying out of pocket for someone else's medical bills or vehicle repairs. Short term savings on bare bones coverage always ends up costing more in the long run."
If you absolutely have to opt for minimum insurance, know there are a few areas where it might work.
According to CarInsurance.com's Megna, if your car is old and not highly valuable, you can opt for bare-bones insurance. "Here, collision and comprehensive coverages are optional," Megna says. "Collision pays to fix your car if you're in an accident. Comprehensive pays for damage from fire, floods, fallen objects, animal strikes, vandalism and to replace stolen cars. Both only pay out up to the actual cash value of your car. That's why you can skip coverage and just buy liability if your car isn't worth much."
Also, if you don't drive often, or don't own a home or have significant assets, you may get away with minimum auto insurance. Other than that, you're taking a big risk in buying the bare-bones variety.
Sooner or later, it's a financial move that can catch up to you and potentially drain your bank account.