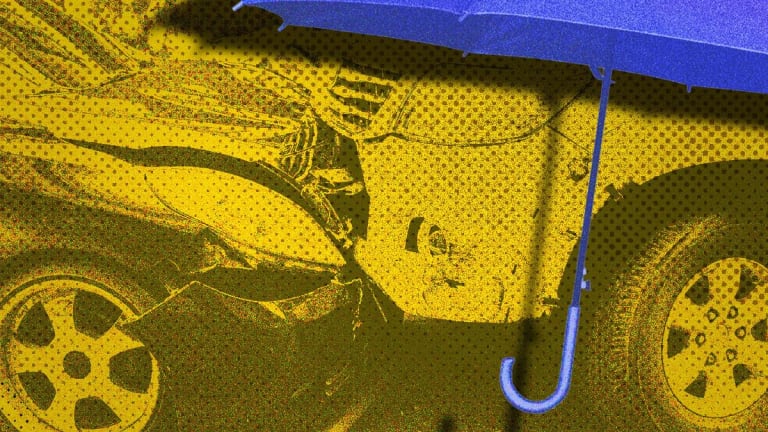 What Is Collision Insurance and How Does It Work?
Collision insurance can help you in the event of a car crash, among other things. What is it and how does it differ from other types of car insurance?
Going through insurance options can be extremely stressful. You're weighing premium costs and deductible costs while determining what you need based on the likelihood that you'll need it.
Car insurance can be a particularly stressful one; buying a car costs plenty before insurance. But if you're insuring your vehicle, you'll need to look at insuring some of the various risks that come with car ownership. One such form of insurance is collision insurance.
Collision insurance has its pros and cons; the name alone can make it sound necessary. But you should understand the details of collision insurance - its pros and cons, how you get it and the risks that come with it - before getting it.
What Is Collision Insurance?
Collision insurance is, true to its name, insurance coverage for your automobile in the event of a collision with a car or object. Generally, collision insurance comes into play either in accidents when you were found at fault or ones where the fault was not determined.
As with any form of insurance, collision coverage has a deductible or the amount you pay before the insurance company starts paying. Like with any other deductible, the higher it is the lower your monthly premiums are, and vice versa.
Depending on how you're purchasing the car, you may not have much of a choice in whether or not you get collision insurance for your vehicle. If you're leasing the car, it's far more likely than not that wherever you're leasing it from will require both collision and comprehensive coverage with your insurance. It will likely be the same story if you take a loan out to buy your car.
However, if neither of these is how you're purchasing a car, state laws across the country don't legally require you to get collision coverage. If you're not being required to get collision insurance by anyone else to get your car, it's optional.
If you're in a position to choose for yourself, weigh your options. Are you an accident-prone driver? Do you live in an area where collisions are more common than in others? What are the at-fault laws in your state? Once you've given these questions and more some serious thought, you'll be in a much better position to determine if collision insurance is the right choice for you.
What Does Collision Insurance Cover?
The specific things that collision insurance covers include:
A collision with another vehicle
A vehicle colliding with your car while parked
A collision with a still object - a tree, pole, streetlight, guard rail, fence, etc.
Damage incurred by hitting a pothole on the road
Damage incurred by your car rolling over or falling into a ditch
These account for collisions where you were not necessarily found at fault for the accident - pothole damage, collisions while your car was parked, colliding with an object due to circumstances like icy roads - and ones where you are more likely to be found at fault.
Collision Insurance vs. Comprehensive Insurance
Collision insurance and comprehensive insurance are generally purchased in tandem. Like collision, comprehensive insurance is required when you're leasing a car. But if they're bought together, what does comprehensive insurance do that collision insurance does not?
Comprehensive insurance covers many (but not all) circumstances where your car is damaged that are NOT covered by collision insurance.
So while collision insurance covers you colliding with an object, comprehensive insurance covers damage from an object falling onto your car. While collision insurance focuses on colliding with stationary objects, comprehensive coverage is used for damage caused by an accident with an animal.
Weather-related damage also falls under comprehensive insurance. This can include:
Hailstorms
Thunderstorms
Tornadoes
Earthquakes
Also, comprehensive damage is used when your car is damaged by fire or vandalism, as well as if your car is stolen.
Pros and Cons of Collision Insurance
The biggest pro of collision insurance is that it allows you to be insured in the event of an unexpected accident in a situation where you'd otherwise be stuck footing the bill yourself.
A collision where the other driver is at fault is simple enough; that driver covers it. But if the roles are reversed, or you were involved in faultless circumstances that leave your car significantly damaged, it becomes more of a gray area. With collision insurance, there is a chance for peace of mind that most of it are covered by the insurance company.
Depending on the circumstances of the situation, collision insurance could be just what was needed. If you've already paid your deductible and get into a serious collision, the entirety of the damage to your car should be covered. If you're financially strapped, a rear-ending situation can get covered by the insurance company instead of breaking the bank.
Of course, that deductible can be a con, as with any form of insurance. The deductible-premium decision can be a "pick your poison" debate. Too high a deductible can mean that depending on the collision, you may end up fronting most or all of the cost yourself. But the reason one generally chooses a high deductible plan is that it leads to lower monthly premiums. If you choose a lower deductible to avoid having to pay out-of-pocket for most of your repairs, you end up with much higher premiums per month. And that's in addition to the liability and comprehensive insurance you're also paying for.
Collision insurance can be of great use when it has to be used, but it's also an added cost for someone who just got not only a car, but the additional insurance - and often, this insurance wasn't the decision of the car owner, but the lender or leaser. Some people may find it a necessary expense, but others don't, especially when it was an expense imposed on them.
If you get to have a say in whether or not you get collision insurance, or know in advance that you will need it/be required to get it, prepare in advance. See if you can save some extra money for both the premiums and the deductible. Look very hard at your financial situation, your driving history and the value of your car. Ultimately, it's your call whether or not collision insurance is worth it for you.