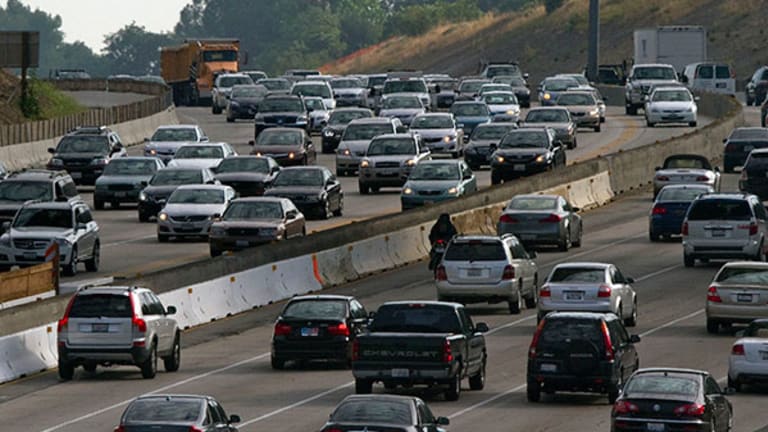 Publish date:
The Most and Least Expensive Cities for Auto Insurance
What city you live in can have a major influence on how much your pay for car insurance.
What city you live in can have a major influence on how much your pay for car insurance.
NEW YORK (MainStreet) — According to a Quadrant Information Services study released by Insurancequotes.com, Detroit has the distinction of having the highest automobile insurance rates in the country.
The study ranked the 25 most populated cities in the U.S. According to the study, citizens in Detroit pay a whopping 165% higher on car insurance than the national average.
It might be just a little ironic that America's Motor City has won that honor. "There are quite a few reasons for that," said Laura Adams, senior insurance analyst for Insruancequotes.com. "Michigan's rates are typically higher than average across the state."
Save on Auto Insurance! Compare Free Quotes
One of the reasons for that, Adams said, is that Michigan requires no fault coverage, which gives the policy holder coverage no matter who is at fault.
"Those policies are typically higher than average," Adams said. "Michigan also has unlimited coverage for medical, which means if someone breaks their arm and they require therapy for the rest of their life, the insurance company is responsible."
As for Detroit falling at the number one spot, it also has as many as 50% uninsured motorists, who drive up costs for everyone.
"There is also a high rate of crime and vandalism is covered under comprehensive coverage," Adams said.
Rounding out the rest of the top five most expensive car insurance are:
New York City
Miami-Ft. Lauderdale-Port St. Lucie, Fla.
Los Angeles-Long Beach, Calif.
Atlanta-Athens-Clarke County-Sandy Springs, Ga.
The metropolitan area with the lowest car insurance, according to the study, is Charlotte-Concord, N.C., which ranks 43% below the national average in car insurance rates.
"North Carolina is a very highly regulated state," said Adams. "There are a lot of laws that make it hard for them to raise rates, so they stay suppressed."
Rounding at the cities paying the lowest for car insurance are:
Cleveland-Akron-Canton, Ohio
Pittsburg-New Castle-Weirton, Pa./Ohio/W.Va.
St. Louis-St. Charles-Farmington, Mo./Ill
Chicago-Naperville Ill./Wis
Find Low Auto Loan Rates in Your Area
Another main factor that affects rates is the amount of traffic on the road.
"There is definitely correlation between population density -- and thus traffic density -- and insurance rates," said Eli Lehrer, president of the nonprofit research group The R Street Institute. "When you have more cars on the road, you have a greater likelihood of accidents and insurance claims. That's why you see really crowded cities like Los Angeles and New York near the top of the list, while cities like Charlotte and Cleveland are near the bottom."
Click here to see the entire list.
--Written Kerri Fivecoat-Campbell