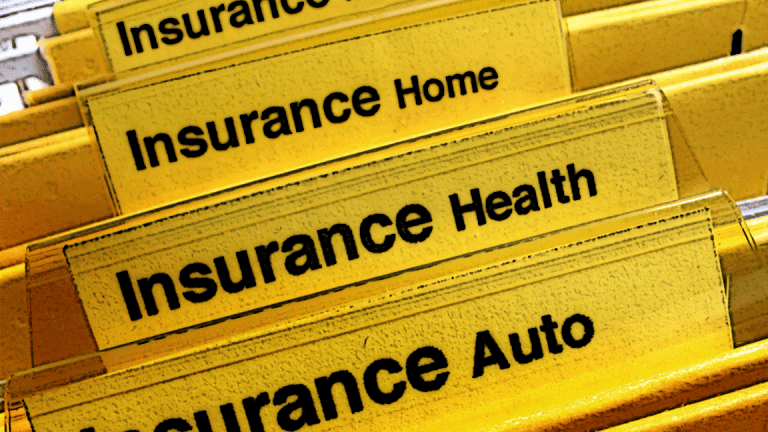 Data-driven intelligence is working wonders across the technology landscape, and that's particularly the case with auto insurance.
Now auto insurers are turning to a new technology called telematics to weight your driving risk profile -- in ways that can reduce your auto insurance bill by 20% to 30%, when all is said and done.
Insurance industry observers say telematics-based analytics has the potential to turn the consumer auto insurance upside down, and sooner rather than later.
"Buying insurance is ridiculously retrograde, with endless questions resulting in a quote," says Andrew Brem, chief digital officer at Aviva. "With the use of big data, we are discovering interesting and accurate predictors of risk that do not involve asking people questions." In the process, the traditional qualifying insurance questionnaire may become unnecessary, Brem notes.
You pay the standard insurance rate first, then install the device and drive the vehicle for a period of time specified by the insurer. Discounts savings vary. State Farm, for example, claims drivers can save up to 50% by signing up for its "Drive Safe and Save" program, and will cut your insurance by 5% for just signing up.
So, what exactly is telematics?
In a word, telematics is a data-based usage-based insurance tool that aligns driving behaviors with rates for auto insurance, explains Natasha Rachel Smith, personal finance expert at TopCashBack.com.
"A telematics device is an in-vehicle telecommunication device that can be self-installed or already-designed into the car by auto manufacturers," says Smith. "These devices are being used by auto insurances to record information about policyholder's driving habits to charge insurance premiums accordingly." The system records basic driving habits such as the number of miles you drive, hard brakes, your speed, where the vehicle is driven, time of commute and bag deployment, Smith notes.
The savings mechanism comes from giving your insurance company access to the data collected by the telematics device. Do that and you can benefit from car insurance discounts, if you practice safe driving habits, Smith explains.
"Car insurance prices are impacted by the data collected," she says. "For instance, a driver who drives long distances during rush hour will be charged a higher rate than a driver who drives short distances for short amounts of time. Telematic devices allow the insurance company to get firsthand information on their policyholder's driving methods and reduce fraud by allowing them to assess driving data during an accident."
Not only does the telematic device give insight to insurance companies, drivers are also in control of their premium costs by adopting safe driving habits, Smith adds. "This increases the affordability of premium costs for lower-risk drivers," she says. "With consumers being wary of their driving skills to help them save money, they are driving less and reducing accidents, which benefits society."
On the other hand, if a driver tends to drive aggressively or drive a lot of miles, a UBI-based policy could end up increasing a customer's auto insurance rates, explains Derek Lakin, senior product analyst at HighYa, an online consumer research firm. "Other potential concerns include data privacy, along with compatibility concerns (for example, so-called "dongle" devices attached to your vehicle by auto insurers typically won't work on vehicles built before 1996," Lakin says.)
To decide whether telematics is a path you want to take as an auto insurance consumers, Lakin offers three quick factors to consider making a more informed decision:
Know that the primary factor for calculating rates on a UBI policy is miles driven. So, if you drive a lot, you might find that you pay significantly more than on a traditional policy, he says. "Based on our research, 12,000 annual miles seems to be the 'breaking point' on most policies."
The same goes for driving behaviors, he adds. "Do you tend to drive aggressively (hard acceleration/braking/cornering)? If so, a UBI policy might not be right for you," Lakin notes.
Are you OK with sharing your data? "Even if you are OK, make sure to ask a company representative what they do with your information, before taking out a policy," he adds.
By and large, if you only use your car for habitual journeys (going to work, places of worship, the grocery store etc.), consider insurance that offers price cuts if you agree to telematics, Smith advises.
"Speak to an independent insurance broker about it first to ensure you're getting the cheapest insurance with the best coverage in the market," she says.