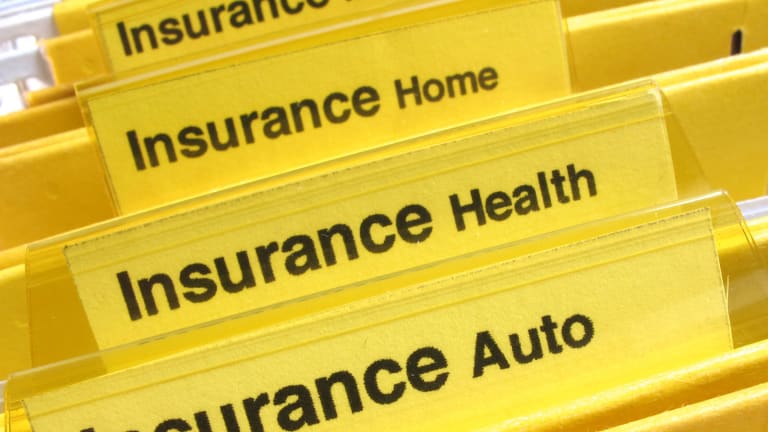 Publish date:
Rent an Apartment? Then You're Paying More for Auto Insurance
Why pay more for auto insurance just because you rent. Stand and fight, and know that major consumer groups have your back.
Why pay more for auto insurance just because you rent. Stand and fight, and know that major consumer groups have your back.
Editors' pick: Originally published Feb. 10.
If you're renting a home or apartment, there's a ripple effect in your personal financial life, and it's not a good one.
Here's how it goes. Any check you write to a landlord, or any rental lease you sign, labels you as a renter, and not a homeowner. That's a difference maker to auto insurers, who use the distinction to charge higher rates for renters than they do homeowners. The rate difference is a significant amount of cash.
According to the Washington, D.C-based Consumer Federation of America, "Major auto insurance companies charge good drivers as much as 47% more for basic liability auto insurance if they don't own their home." That's true even if the renter has a perfect driving record, the CFA adds.
The difference in total average auto insurance premium rates between renters and owners is lower, at 7%. But that still represents an extra $112 annually, as auto insurers hang the scarlet "R" on apartment dwellers when charging rates.
Some auto insurers charge renters more for premiums. Liberty Mutual, for example, charges renters more $307 per year, or 19% more, for state mandated auto insurance coverage, the CFA reports. Where you live counts, too. Auto insurance consumers who rent in cities like Newark, N.J., Baltimore and St. Louis can expect premium rates anywhere from 23% to 47% higher than homeowners in the same zip code.
As usual, it's all about the cash, and auto insurance firms figure homeowners are a better bet to pay their bill, as they earn higher household incomes as opposed to renters - $63,400 to $27,00, respectively on an annual basis. But that's just not fair, the CFA charges.
"To raise people's auto insurance premium because they can't afford to buy their homes unfairly discriminates against lower-income drivers," says J. Robert Hunter, CFA's insurance director and the former Texas insurance commissioner. "A good driver is a good driver whether she rents or owns her home. Insurance companies should not be allowed to target people based on homeownership status."
Consequently, the CFA is lobbying state insurance commissioners to halt the practice of penalizing renters with higher auto insurance rates. "Virtually every state requires drivers to buy insurance, but we shouldn't force them to buy a home in order to get the best price," Hunter adds. "State Insurance Commissioners and elected representatives should step in and stop this practice.
In one defense for the auto insurance sector, experts say homeowners are a better credit risk than renters, and that factors heavily into auto insurance rates, like it or not.

"On average, renters have lower credit scores than homeowners," says Paul Romero, an insurance agent and owner of Amistad Insurance Services in Raleigh, N.C. "Therefore, homeowners on average, tend to cause fewer accidents, they tend to report fewer claims, which results in less cost to the insurance companies."
To mitigate that "credit-ability" gap, Romero advises renters to pull out all the stops on getting a good credit score and aim at low personal debt ratios. "Also, maintain higher auto insurance deductibles," he says. "That keeps you from making small claims. Then, maintain higher than the state minimums in liability coverage - this helps with lower rates when switching companies, and make sure to avoid any auto insurance payment lapses."
Adam Johnson, SEO & social media specialist at QuoteWizard, an insurance quote comparison service, agrees that auto insurance companies, fairly or unfairly, rate homeowners as better financial risk than renters. "Every insurance company uses advanced underwriting risk models to predict the risk profile of a particular driver," Johnson explains. "The underwriting models show drivers who rent are higher risk than drivers who own homes. Consumer Reports did a study concluding that credit scores are a huge factor in your cost of car insurance."
That doesn't mean renters should shrug their shoulders and accept higher auto insurance rates. "Make sure you shop your current policy and compare quotes," he adds. "All companies will use underwriting risk models similarly, but some weigh risk differently than others. By comparing quotes you'll be able to find a company that will evaluate your risk profile differently, resulting in a lower cost for renters."
For renters, who are more likely younger, and more cash poor than older financial consumers, getting educated is a great way to cut auto insurance costs. "Understand insurance," says Joshua Dziabiak, co-founder and chief operating officer at The Zebra, an auto insurance platform based in Austin, Tx. "Unfortunately, one in 20 millennials does not understand insurance, and this group often rents, rather than owns their homes."

To cut a better deal if you're young and paying too much for an auto policy, add your roommate to your policy. "If your roommate will be driving your car on a regular basis, he or she should be named on your policy, so you're both covered in any event which might require a claim," he adds. "Furthermore, if a roommate's driving record, credit history, and other rate-bearing factors are strong, that could lower your rates."
Dziabiak also advises consumers of any age to bundle renters insurance with auto insurance. "Also ask about all available discounts, like good student, veteran, defensive driving, safety features, and low mileage -- things like that," Dziabiak says. 
It's a lousy break to be saddled with higher auto insurance rates, just because you rent. Just don't take it lying down. Get up, fight back, and get the auto insurance deal you deserve, whether you cut a check to a landlord every month or not - but especially if you do.