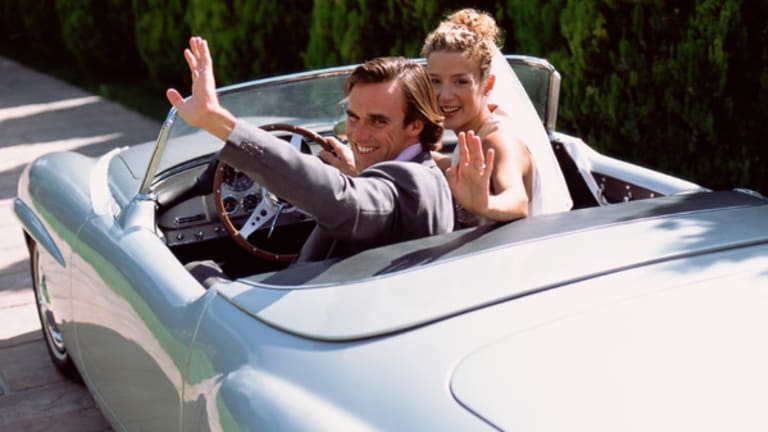 Car Owners Don't Know What Raises Their Insurance
There are largely unnoticed factors in auto insurance that count a lot and are largely controllable.
NEW YORK (TheStreet) -- Car owners have a skewed idea of what affects their vehicle insurance bill, and that may be affecting how much money they pay out of pocket every month at a time auto insurance rates are already growing, according to data from J.D. Power.
"In 2013, there was a sharp rise in the number of customers who have experienced premium increases," says Jeremy Bowler, a senior director at J.D. Power. "The dollar amount of those increases was also larger, averaging $153 in 2013 compared with an average rate increase of $113 reported in the 2012 study."
But Americans aren't helping their own cause by misunderstanding how auto insurance companies calculate rate costs.
Also see: 4 Steps to Getting a New Car With Bad Credit>>
For example, according to InsuranceQuotes.com, 43% of U.S. vehicle owners mistakenly believe the size of their paycheck determines how much they'll pay for insurance. Another 36% of auto owners believe their job status is the biggest factor in calculating their car insurance costs.
While these factors do contribute to the calculations of auto insurers, there are other unnoticed factors that count as much, and they're largely controllable. For instance, the driver's education level (a college degree counts for a lot with insurers) and marital status (married couples pay less for insurance) are big targets for auto insurers.
There are some factors you just can't control -- younger men pay 25% more for insurance than younger women, for example, and you can't control gender or age.
Also see: Car Sharing Might Destroy the Auto Market>>
Also, the auto owner's ZIP code is factored in when applying for insurance, and the age of the vehicle they own. The make and model of the vehicle is also a big factor for auto insurance companies when they set insurance rates. By and large, SUVs are safer and sturdier than small sedans, and may lead to better insurance rates.
"Drivers can control most of these factors," says Laura Adams, a senior analyst at InsuranceQuotes.com. "In addition to maintaining a good driving record and credit history, drivers should consider all available discounts, including pay-as-you-drive programs. And they should compare rates from at least three carriers annually."
Knowing what auto insurers are looking at before they set an insurance rate can be a big benefit for consumers. And once you start really looking, you might be surprised by what you find -- even though auto insurance companies have known such things for years.