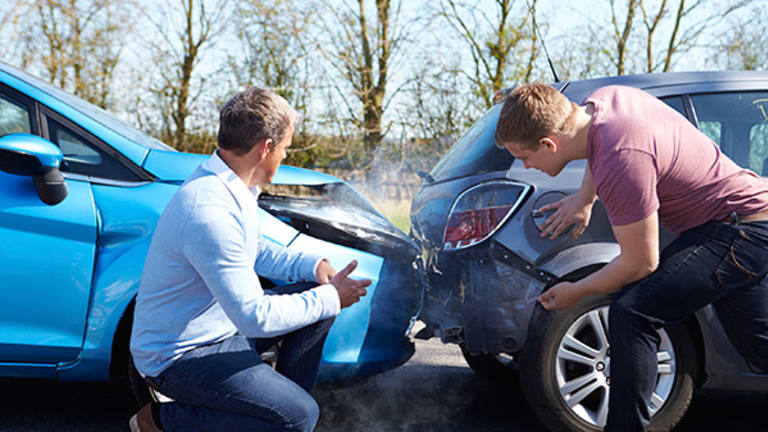 18 Million Americans Can't Afford Auto Insurance, Mainly Because Of Where They Live
The U.S. government reports that, based on zip code reasons, 18 million Americans are hard up when it comes to buying auto insurance.
Editors' pick: Originally published Jan. 25.
Auto insurance is usually managed on a state-by-state basis, but there is one issue that the federal government officials agree on, and that's the trend of insurance becoming more "unaffordable" on a local basis.
According to the U.S. Treasury Department's Federal Insurance Office (FIO), auto insurance is generally unaffordable in 845 traditionally underserved zip codes across the United States.
The Treasury Department's new "Study on the Affordability of Personal Automobile Insurance," estimates the cost of basic liability auto insurance in relation to household incomes in mainly low-income areas.
In it, the report states the following:
6 million people live in zip codes where auto insurance is unaffordable.
Auto insurance is unaffordable for more than half of the residents of underserved ZIP codes in five states - Michigan, New Jersey, Rhode Island, New York, and Delaware.
Among the largest states in each of the four census regions - New York, Florida, Illinois and California - only California, which has the nation's most vigorous insurance consumer protections, has fewer than 1% of its residents living where auto insurance exceeds FIO's affordability standard.
States with the greatest number of people living in zip codes where the state-required auto insurance has been found to be unaffordable are New York (5.2 million), Florida (2.8 million), New Jersey (2.3 million), Michigan (1.7 million), Pennsylvania (1.1 million) and Texas (873,000 thousand).
Citing those disparities that impact low-income Americans the most, consumer advocates say the federal government must step up and ensure auto insurance is affordable to all - but the Treasury report is a good starting point.
"The government can't force people to buy products in the private marketplace but pay no attention to whether the prices are sufficiently affordable that people can comply with these laws," says J. Robert Hunter, director of insurance for Consumer Federation of America (CFA). "That's why this report is so important and needs to be updated annually."
It's not just consumer advocate groups who see burgeoning problems with auto insurance affordability - industry specialists see it, too.
"Yes, personal automobile insurance is in a crisis," says Dave Delaney, who runs Owner Operator Direct, a subsidiary of Lancer Insurance Co., the largest specialty auto insurer in the country. "Rates have been increasing steadily since 2011 and there is no end in sight."
The reason, Delaney says, is that insurance companies were very profitable from 2003-2010 thanks to a sluggish economy, mainly because when there fewer cars on the road, there are fewer accidents.
"As a result, the competition increased, and companies began to lower their prices steadily over those years," Delaney says. "Then, out of nowhere, a perfect storm of negative factors hit the industry around 2011, ranging from a buzzing economy (with a spike in miles driven from more employment, leisure travel), more cars purchased thanks to low interest rates, incredibly low gas prices, higher medical costs and of course a sharp increase in distracted driving."
Delaney says losses "shot through the roof," and auto insurers have been scrambling every year since to increase rates to match the losses. "Almost none have been successful, and auto insurers continue to bleed millions of dollars every year," he adds.
For example, for every $100 of premium those companies collected in 2015, they lost an average of $4.50, Delaney says. "2016 results aren't shaping up to be much better," he notes.
Some insurance industry professionals say there are multiple layers to the issue of auto insurance affordability rates for lower-income workers. "The issue is not just that people cannot afford auto insurance," says Bruce Ailion, a real estate agent in Memphis, Tn. who regularly deals with low-income and middle-income clients. "Some can't afford full coverage due to DUIs, accidents or excessive points. The result is that when these people are at fault in an accident the other driver has to have excessive coverage or they go broke."
"The issue is a lack of income by large segments of the population," he says. "The solution is better wages so people can afford to buy what they need."
Hunter says that largely is the case, as President-elect Trump has said that he wants to help inner cities by increasing job availability. But the federal level can only do so much, he says.
"Now that the Federal Insurance Office has taken the lead, state insurance regulators need to follow suit," states Hunter. "They have a duty to do so because the states require all drivers to purchase the liability coverage as a condition of driving a car and then punish people with fines, registration suspension and even jail time for not maintaining coverage."
If that all seems like a mess to sort out, it is. But the starting point could be the FIO study, which states the obvious - way too many Americans in way too many zip codes can't afford auto insurance, and have little recourse right now to alleviate the problem.