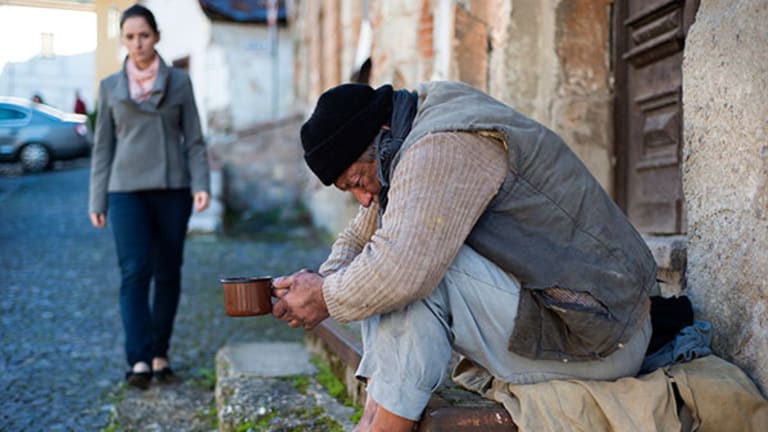 Increase in Income Inequality Related to Greater Disparities in Adolescent Health
A new report finds that as income inequality grows in Europe and North America, so does the health gap between children from affluent and disadvantaged households
NEW YORK (MainStreet) — The recent increases in income inequality in the United States and elsewhere can have many wide-ranging impacts--including on children's health.
Namely, a new report published in the Lancet earlier this month, finds that health inequalities have increased in adolescents in many developed nations in tandem with rising socioeconomic disparities.
The report, based on research led by psychologist Frank Elgar of McGill University's Institute for Health and Social Policy, found that growing disparities in the mental and physical health of 11- to 15-year-olds in both Europe and North America have coincided with the widening gap between high and low income populations.
The research--which was supported by the Canadian Institutes for Health Research, the Social Sciences and Humanities Research Council of Canada and the Canada Research Chairs Programme--relied on data from the World Health Organization's Health Behaviour in School-aged Children. Specifically, the researchers examined the health of nearly a half-million adolescents in 34 countries between 2002 and 2010.
Elgar and his colleagues found that even though the health of children improved overall, it has also become increasing unequal based on income. These inequalities were illustrated in factors ranging from body mass to physical activity to mental health, all of which fluctuated widely between affluent and disadvantaged youths.
"Health inequalities in youths shape future inequities in education, employment, adult health, and life expectancy, and should be a focus of health policy," said Elgar, who is also an associate professor in the Faculty of Medicine's Department of Psychiatry and researcher at the Douglas Mental Health University Institute.
Elgar, whose research centers on social inequalities in health and family influences on child mental health, explained that disparities in adolescent health can also be affected by the social and economic policies of a given nation where the youth reside.
"[C]ountries that are more unequal in terms of income (not necessarily the poorest) and have a liberal approach to social and economic policy tend to have poorer adolescent health and more unequal adolescent health between socioeconomic groups," said Elgar. "[Y]ouths in
countries with higher income inequality
 and a liberal welfare tradition (such as the U.K., Canada, U.S.A.) reported more health complaints and showed a closer relation between socioeconomic status and macro-level determinants than youths from
countries with lower income inequality
 or 'social democratic' traditions (Finland, Norway, Sweden)."
Elgar advises that health policy initiatives should attempt to directly address inequities in adolescent health due to socioeconomic factors. For instance, focusing on increasing physical activity for adolescents in general may distract from the need to confront the inequalities faced by youths from lower income households, which do not have the same opportunities to partake in physical activity as their more affluent peers.
And while expansions in health insurance--such as the Affordable Care Act in the U.S.-- may be able to address some of these inequities, Elgar thinks it will take much more than that to rectify the problem.
"I am not convinced that heath care alone could ever equalize health between the rich and poor," said Elgar. "Health inequalities are not well explained by the availability of universal healthcare." He notes that the U.S., Canada, and the U.K. share similar health inequalities, even while having very different health care systems.
As a supplement, Elgar lists several other policy initiatives that have had ripple effects in addressing some of the inequalities that can contribute to disparities in adolescent health, including Quebec's universal child care and full-day kindergarten program, the U.S. Head Start program, the Aboriginal Head Start program in Northern Canada, the U.K.'s Sure Start program, Sweden's universal prenatal care and generous parental leave policies and Cuba's Educate Your Child initiative.
"Our results…point to policy options for governments that could help reduce health inequalities early in the life course, such as reducing income inequality or investing in the health of disadvantaged youth," added Elgar.
Elgar also believes the significance of the gap between the rich and poor in a given area can play a crucial role in determining adolescent health--or individual health in general.
"A more powerful health determinant is one's relative socioeconomic standing in society and the cumulative psychosocial effects growing up and living in relative deprivation," said Elgar. "Living on, say, $20,000 a year is far more difficult in New York City than rural Indiana or Costa Rica. Poverty amid plenty - that's the problem."
Written by Laura Kiesel for Main Street