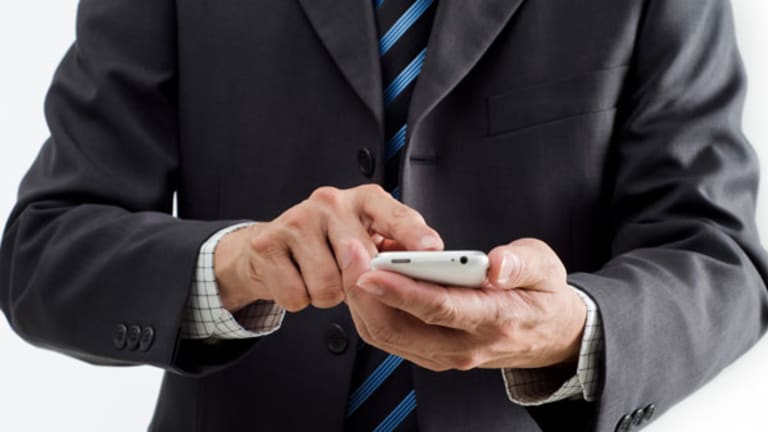 iBank Matches Small Biz Owners, Lenders
Amid the credit crunch, iBank matches up small business owners and thousands of potential lenders.
If you're looking for an injection of cash, whether you're
General Motors
(GM) - Get Free Report
or Joe the Plumber, you're scrambling to find money.
While GM has no problem asking the government for a check, Joe has burned that bridge, or it's safe to say there's no rush to pull his paperwork from the bottom of the pile. Tom Markel, the 53-year-old founder of iBank, has been there.
Markel is a third-generation entrepreneur who made his first chunk of cash selling an invention that turned Adidas shoes into roller skates in the late 1970s. Two decades later, he was hired by Gary Tharaldson, a hotel proprietor with over 200 properties, to consolidate debt into a single loan with one lender. Markel immediately recognized the inefficiencies with the repeated paperwork and processes and also understood the struggles other businesses must be facing.
"I knew several things that were challenges in the marketplace to small businesses," says Markel. "One is the average business goes to four different lenders before getting a loan. Number two: About 60% of the people who apply for a business loan don't get one. It has nothing to do with credit or collateral; it has a lot to do with preparing a professional loan package. And number three, we knew that the small business was coming multiple times each year for money."
Knowing those three facts, Markel set out to build a digital solution. In 2001, he put a team together and began building the technology, eventually launching iBank in 2004. He started by creating a digital secure vault, a virtual filing cabinet.
"Everything, virtually, you have in your business you can store in this vault," says Markel, "tax returns, financial data, bios, MP3 files, videos, you can scan in all your paper documents, forms and so on," says Markel.
While this digital vault is good for redundancy backup, its efficiency comes from storing everything in one place with 24-hour access. The second part of iBank's platform is a digital loan packager, a step-by-step guide to building a professional loan package. The loan package accesses the vault and retrieves business data and is able to auto-fill up to 60% of the loan form. It's not, however, able to fill in specific variables such as the number of computers your business needs or an invoice your business needs to fulfill.
The last piece of iBank's solution is to offer a network of roughly 1,200 lenders, ranging from giant banks to individual angel investors. The lenders can enter their own filters of what they're looking for, like geographic location, amount desired, business asset value and so on. From there, iBank is like a dating service, alerting the lender and business when there's a match, and the two can execute a transaction offline. The best part is that the business only needs to fill out one loan application, regardless of the number of lenders its owner talked to.
"That application has more data on it than any one lender would need, but every lender gets what they want," says Markel.
To use these tools, businesses pay a one-time membership fee ranging from $50 to $300, depending on the amount of money requested. Lenders can list themselves for free but gain access to extra bells and whistles for a small fee.
Still, getting money these days is a tough proposition. Before the Bear Stearns meltdown earlier this year, about 81% of the 350,000 businesses in the iBank network were getting contacted by a funding source. Now, only about 41% have their phone ringing. In addition, there's more competition, with 10,000 new members jumping into the network each month. While the money is getting tighter for businesses, iBank's revenue is up.
So what can a business do to stand out and secure the needed capital? For starters, Markel says those with assets are in better shape than those without because they're able to offer them as collateral. Markel adds that the biggest mistake businesses make when seeking funding is overconfidence, and assuming they can go back to the same source of capital. Markel says to try to access every source possible to find the money your business is looking for.
Steve Cooper was most recently managing editor of Entrepreneur.com and research editor at Entrepreneur magazine. He runs his own business, Hitched Media Inc. (www.hitchedmag.com).