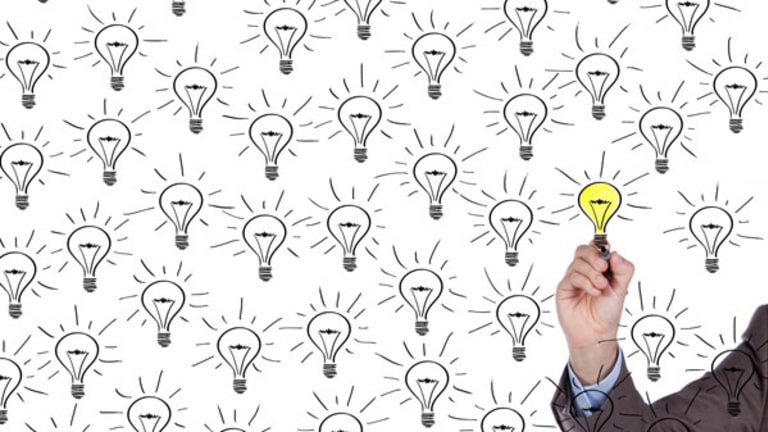 This article has been updated. It was originally published on Aug. 26, 2011.
NEW YORK (
) -- A year ago, the Northeast was preparing to be battered by what was supposed to be one of the worst storms the area had seen in decades. It turned out not to be as bad as many had feared. But another year goes by and it's hurricane season once again.
Hurricane Isaac is expected to make landfall in the Gulf Coast area by Tuesday evening -- frighteningly, it could be New Orleans that bears the worst of the storm.
The hurricane isn't forecast to hit the intensity of Hurricane Katrina in 2005, which decimated the city, but small business owners -- even those not in Isaac's path -- should use hurricane season as an opportunity to prepare for potential disruption in normal business.
Small businesses from Louisiana to Florida are estimated to lose at least one to two days of business, possibly longer depending on the strength of the storm at landfall. And while it may be too late for businesses located in the hurricane's path to make any major changes,
Capital One
(COF) - Get Capital One Financial Corporation Report
offers several immediate tips for disaster preparedness.
1. Be prepared to meet emergency cash-flow needs.
Make sure your bank accounts include emergency funds and keep enough cash on hand to handle immediate needs.
2. Alert your customers.
Make sure your key customers know your emergency contact information for sales, service and support and backup business locations. (The easiest way is to publish the information on your website and through social media.)
3. Identify tools needed for business to continue.
Prioritize critical business functions and how quickly these must be recovered.
4. Plan to work remotely after the disaster.
Identify a disaster-recovery location where employees may work off-site and access critical back-up systems, records and supplies.
Isaac is also a reminder to those in and out of the hurricane's direct path that legal documents and insurance policies should always be up to date and make clear what the business owner is responsible for in case of damage from a natural disaster or other critical event.
"It's important to have a full understanding of your liability and what precautions you need to take to minimize the risk of exposing yourself," says Evangeline Gomez, an attorney with Fahy Choi, which focuses on family law, small-business and nonprofit law.
>>>Learn From These Management Horrors
Gomez explains how business owners can best protect themselves in a situation such as a hurricane:
Be sure to have a hard copy and backup files available for policies.
This includes insurance, certificates of incorporation, mortgage documents and commercial leases. One copy should be with the business owner or someone designated to be responsible for them, and another copy should be in a safe deposit box, Gomez says.
Review insurance policies.
If there is something a business owner does not understand, an item missing or incorrect provision, call your insurance company to get it rectified.
"Many times you have small business owners who do not understand their policies or don't recall if they purchased hurricane insurance, which is separate from flood insurance," Gomez says.
She adds that it may be possible to get a last-minute addition to the policy if needed, depending on the insurance carrier.
Review commercial leases or mortgages.
Business owners should also take time to review their leases and mortgages to understand what they would be liable for in case of damage.
For instance, if a store awning falls in the wind and hurts a customer or passer-by, that may or may not be covered, Gomez says.
Contact vendors and clients to renegotiate or waive outstanding deliveries or payments.
In a situation such as an impending hurricane, business owners should "immediately get on the phone with parties to seek a modification," whether that's of delivery of products or supplies or receipts, Gomez says. The parties should either agree to a modification or try to negotiate a waiver altogether until a later date can be determined, she says.
Temporarily close up shop.
Particularly because of the sluggish economy, small businesses such as grocery stores at times want to stay open because they see a lot of people going out and making emergency purchases, Gomez says.
"It's important for the store owner to not give in to the temptation to stay open, and close their store at a reasonable time, because they may expose themselves to a liability," she says. "Many times small business owners think they can chance it and take this risk, but it's a temptation that they should avoid."
-- Written by Laurie Kulikowski in New York.
To contact Laurie Kulikowski, send an email to:
Laurie.Kulikowski@thestreet.com
.
>To submit a news tip, email:
.
RELATED STORIES:
>>SCORE Awards: Outstanding Woman-Owned Business
>>SCORE Awards: Outstanding Green Small Business
>>SCORE Awards: Outstanding Small Business Launched by an Individual Over 50
Follow
TheStreet
on
and become a fan on
Disclosure: TheStreet's editorial policy prohibits staff editors, reporters and analysts from holding positions in any individual stocks.