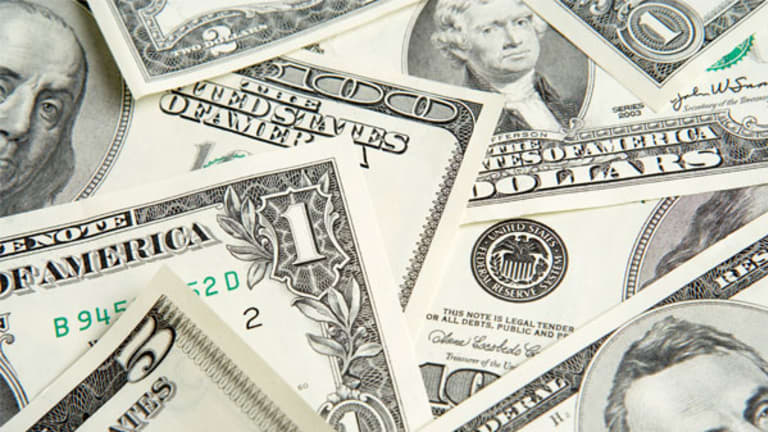 How You're Doing Mothers Day Wrong
Whatever you're spending on Mothers Day, are you sure mom's getting what she wants?
NEW YORK (
) -- U.S. families
as much on Mother's Day gifts this year as they did last year, but that doesn't mean mom will get what she wants come May 12.
Data from multiple retail and financial sources confirms this, with husbands, sons and daughters (but mostly husbands and sons) completely misreading what Mom would really appreciate on her big day.
Also see: Cramer Greets the 21st Century: Innovative Eating Apps
The retail website
Ebates.com says
flat out that men just do Mother's Day wrong, year after year.
For instance, Ebates says that 55% of men say roses or jewelry are the preferred gift to give on Mother's Day. But according to Ebates, the No. 1 gift mothers prefer is a gift card to their favorite shopping outlet.
The 49% of guys making jewelry their "top gift" choice for mom are likely making a mistake; only one in five mothers "actually want to receive" jewelry, Ebates says.
What do mothers really want? Ebates had moms rank some of their No. 1 Mother's Day gifts:
Gift card:
36%
Homemade gift:
24%
Spa day:
24%
Jewelry:
22%
Roses:
21%
While most family members say they will spend the same on a Mother's Day gifts this year as last year, that figure varies by gender.
the Los Angeles-based consumer credit company
CreditDonkey.com
, 25% of sons plan on spending more this Mother's Day, while about 25% of daughters say they will spend less.
Men are more prone to give mom electronic gadgets, but only 3% of mothers say they want smartphones or digital cameras.
And while 25% of moms want a gift card this year, according to CreditDonkey, only 16% of daughters will actually come through with a gift card May 12.
Those disparities may be a good sign that family members should come up with some fresh ideas for Mother's Day gifts this year, the credit firm says.
Also see: 10 Major League Towns Where Baseball Doesn't Cost a Bundle
"While most sons and daughters plan to stick to tradition and give flowers, dinner and a greeting card, our survey suggests it may be time to consider being less predictable," says Charles Tran, founder of CreditDonkey.com.