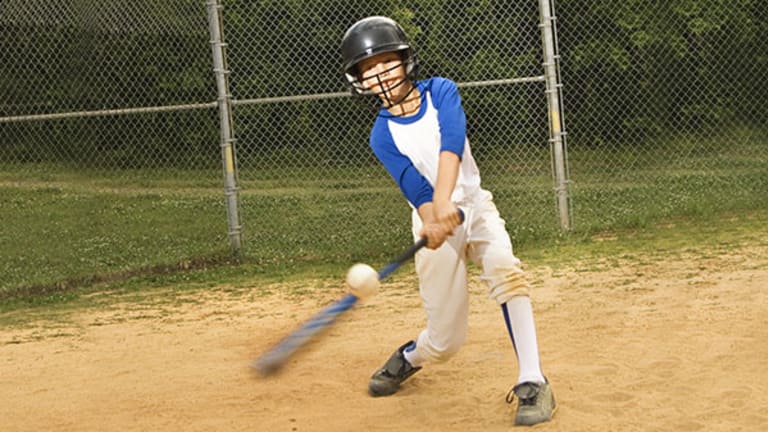 How Working Parents Can Really 'Have It All'
We hear about 'work-life balance' in the abstract, but here's how to make it work in practicality.
NEW YORK (TheStreet) -- Busy moms and dads are all too familiar with the concept of "having it all." Working parents face constant pressure to balance their time between the office and the soccer field, and it seems there's always something that falls through the cracks.
Since the day-to-day of parenting and working means walking a tightrope, what are the best ways to make it work? Our experts answer some of the most frequently asked questions on the practicalities of balancing kids and career.
How does schedule management work best day-to-day?
"You know what needs to be done and you allow space in your schedule for things not to go as planned," says Noelle Federico, business manager and CFO of Dreamstime.com.
Busy moms and dads must teach themselves to respond to things instead of reacting to them, she says.
"Being an officer of a company and a single mother, I don't have the luxury of having emotional breakdowns. I have to stay very focused and I have to execute results both with work and in my house," she explains. "I rarely think about how to get things done, I just keep doing what needs to be done."
It comes down to prioritizing not on a daily basis, but on an hourly basis, says Neela Seenandan, managing partner at executive search firm Hanold Associates.
"Every day there will be something at work that's important and something at home that's important. Decisions must be made constantly as to 'What can I miss, what can I not miss?'" Seenandan says.
To avoid having a week filled with difficult split-second decisions, she recommends checking your calendar early in the month and making note of the most important things that cannot be missed.
"If you have children and you have a job, there will literally be something every day that demands your time and attention. You just have to decide where it's most important for you to be involved on that day, at that time."
Also see: 5 Ways to Keep Spring Fever From Killing Your Job>>
How should you approach your boss regarding family commitments?
When you and your boss are discussing your calendar, say when you have family commitments on the horizon, Seenandan says.
"When you see the date coming up, talk about it. Don't be afraid to ask for the day or hours off -- at some point you need to get it out there," she says. "You don't need to be sitting in a meeting stressing out, 'Can I leave? How long this is going to last?'"
If the date of your family commitment conflicts with a work obligation, assess how important it is for you to be in the room during that meeting and if the meeting time is set in stone. It may be that you can send someone in your place, or the meeting can be moved, Seenandan says.
When you mention your family obligation to your boss, don't present it as an ultimatum, warns Morag Barrett, CEO of SkyeTeam, an international HR and leadership development firm.
"Make it more of a question that confirms that it is OK for you to be absent," Barrett says. "Show that you're willing to work with your boss to ensure that your family obligations never negatively affect your work performance."
Once you've committed to your family function, make sure to let your boss know how you will make up the time and what plans you have put in place to cover during your absence, Barrett says.
When you have several work commitments in a row, how can you "make up" that time with your family?
First of all, don't think of it as "making up" time, Barrett says. Achieving work-life balance is something we all face, whether as parents or as friends and colleagues. It's important to recognize that this is not about either work or life -- it's about work and life. The two are intertwined.
Also see: 10 Tips to Make Sure Your Yard Sale's Worth It>>
"I could be at school every single day if I wanted to be," Seenandan says. "Every day they are looking for volunteers, and your kids look forward to seeing you turn up. But even though they love it when you're there, they also understand when you have to work and you just can't manage it."
Believe it or not, your children understand your life more than you give them credit for, Federico says.
"I have been an entrepreneur since before my son was born, and work is a big part of our lives," she says. "Work is part of who I am it isn't separate from other parts of my life. There is no need to 'make up' time," she says.
What are the best philosophies for not feeling guilty about the give and take?
A lot of working parents get tripped up on the concept that they have to "find balance" between work and home, and that's a false construct, Federico says.
"Any single parent out here in the trenches knows that 'balance' is a fantasy. It's really about keeping your equilibrium and taking a breath when you need to. Nothing looks perfect all the time," she explains. "Real life is messy, loud and joyful."
It's important to keep in mind that when you're not at your job, the world or the company -- won't fall apart without you.
"Everyone is dispensable," Seenandan says. "We make the mistake of thinking that if we aren't there, a disaster is going to happen, but that's not true. You know the things in your career that you really have to be there for and you know the things that you can juggle around to allow for more family time."
Also, know that your bosses and colleagues will understand when something comes up.
"Everyone has a situation in life that needs their time, whether it's children or charity or an illness, there's something that's really important to them," she says. Have those open dialogues when you need them. If you are honest and gracious when you are finding your balance, people do understand."