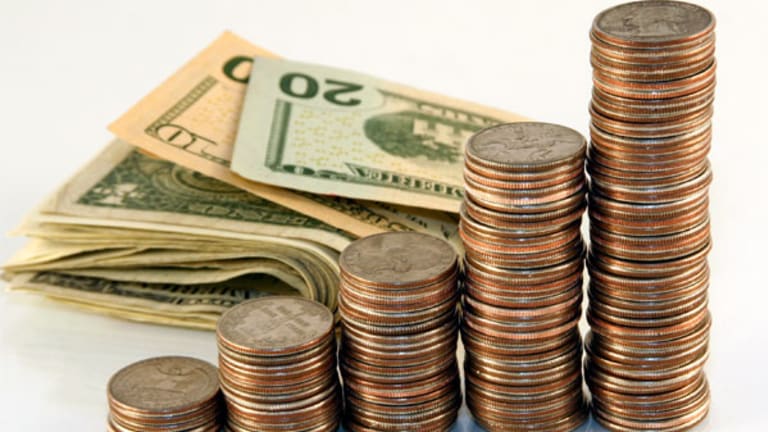 How Tough-Guy Mud Races for Cubicle Commandos Took Off
Tough Mudder, Warrior Dash and Spartan Race fill a social and physical void while raking in dollars.
BOSTON (
) -- Your accountant is running through a mud field this weekend. That electronics store clerk you play
Battleground 3
with online? Carrying buckets of gravel up hills.
This is what weekends look like to a segment of the population whose
Facebook
photo galleries make them look as if they've spent the weekend digging out their town in the wake of a flood. Those photos of mud-covered friends, the logos in their profile photo spaces and the stories being told around the water cooler the next day are all courtesy of huge mud runs and obstacle races that have sprung up in wide open spaces across America during the past decade.
Warrior Dash, Tough Mudder and Spartan Race fill a social and physical void for the desk-bound while raking in dollars.
The slovenly stepchild of strait-laced endurance events such as 10K runs, marathons and triathlons, organized mud and obstacle runs have been kicking around since at least 1999, when the Columbia Muddy Buddy Bike and Run Series in the Pacific Northwest first put folks through rough terrain and mud pits before planting them in a giant party in a
Redhook
( HOOK) Brewery beer garden at the race's end. By 2009, Chicago-based Red Frog Events had expanded its offerings from scavenger hunts, beach parties and pub crawls to include a muddy, fiery obstacle run called the
. The first event drew 2,000 participants and sold out immediately.
By 2010, participation had jumped to 150,000 people and 15,000 to 20,000 people per event. The total number of mud-caked runners reached more than 500,000 last year, and Red Frog expects more than 1 million runners to attend 62 events throughout the U.S., Canada, U.K., Ireland and Australia. For $70 to $90 per participant, runners get a beer, a helmet, a medal, snacks and the opportunity to run either alone or as a team among squads of firefighters, cops, veterans, extreme athletes and cubicle dwellers looking for a story to tell around the water cooler on Monday.
"Some people will blaze through this thing in 20 to 25 minutes and some people will take an hour," says Red Frog and Warrior Dash spokesman Matthew Robinson, who adds that his parents are in their 60s and plan to run in the event as well. "We're OK with that, because it's really just a time to challenge yourself and it doesn't matter what the other warriors do."
There are plenty of other organizations just as willing to get their hands dirty making computer programmers and accounts-payable department members into military-style trainees for a day. The same year Warrior Dash took off, a Harvard Business School student from England named Will Dean proposed a mud and obstacle race for the school's annual Business Plan Contest. As a former high school rugby player and member of the British Foreign and Commonwealth Office's counterterrorism policy department, Dean figured some hard-hitting special-forces-inspired team-building activity followed by a whole lot of drunken revelry would draw at least 500 paying customers. The judges thought that was a nice little dream that had no target audience.
Unbowed, Dean and a partner sank $8,000 into a Facebook-based marketing campaign for their first
event in Allentown, Pa., in 2010. The event was a success and, as word spread through social media, the pair planned two more events that year and drew a combined 50,000 participants. That number grew to 14 events and 140,000 runners last year and has ballooned to 36 events in the U.S., U.K., Canada and Australia this year.
Tough Mudder organizers expect nearly 400,000 to wade through mud bogs, crawl under barbed wire, splash through cold water and run through a ring of fire to the free beer at the end. Why? Partially because it sounds a lot sexier than a 10K runner or marathoner's description of running in a straight line.
"Telling someone you finished an event in 50 minutes or that you did 26.2 miles and they were all the same isn't as popular or shareworthy as saying you went through electric shock, you went over a 10-foot wall, crawled on your belly beneath barbed wire or ran through fire," says Alex Patterson, Tough Mudder's chief marketing officer. "We tend to see the experience as making you feel good -- instead of the car you drive, the watch you're wearing or the cellphone in your pocket."
That leads to the other, more primal reason behind the event's success. This is an event that costs $90 to $155 to attend, depending on when a participant registers and how many folks they bring along, and has a 16-exercise
training program
just to get people through their first event. Yet the numbers climb because of something that occurred to Patterson as he and the event's organizers walked through an airport dragging wheeled luggage that people thought nothing of carrying just a few decades ago: With each heated apartment, spigot of hot running water, elevator ride and dishwasher scrubbing last night's tomato sauce off the plate, "Human beings are constantly innovating themselves out of essentially being human beings."
"We're innovating ourselves out of being dirty, being tired, being afraid," Patterson says. "You don't want to be any of those things on a regular basis and there's a reason there's been progress since the caveman days, but for one weekend day for three or four hours you can go out on a course with your friends and confront your fears, get some scratches on your knees, get dirty, get a big smile on your face and leap through fire -- it makes you remember why you're a human being, an animal and alive."
That resonates with a whole lot of Tough Mudder's core participants. Nearly 80% of Tough Mudder runners are male, are an average age of 29 and -- if they're not police, firefighters, military, veterans or extreme athletes looking for something more social -- are guys with office jobs. They're part of a modern economy of labor mobility that forces people to move all around the world. Instead of cities where everybody goes to the same happy hour every week, Patterson says many of the events find working runners that face an insular, tech-aided loneliness. Social media solves it to an extent, but exacerbates it by letting people live off their computer without actually seeing their friends. That's great if you're amassing huge networks of Facebook friends,
Twitter
followers or
Google+
(GOOG) - Get Report
circles, but takes away the social element that frees the "badass underneath." If all of that sounds a bit familiar, so should "His name is Robert Paulson."
"We tend to liken it to the movie
Fight Club
with Brad Pitt where you have all these office workers going in to fight each other because of this human urge to get extreme," Patterson says. "We're not quite there and it's not the same as punching each other in the face, but it's an identity that you're adopting."
Not that these races are a solely male experience by any means. Warrior Dash's Robinson says his company's events skew about 50-50 male-to-female and pull in not only officers from local police forces in Ohio and Oklahoma, but desk athletes from companies including
Keen Footwear
,
PriceModern Furniture
and
Peterbilt Motors
(PCAR) - Get Report
.
"One of my favorite groups that I've seen was two women who came in their wedding dresses and were both divorced," Robinson says. "They ran the entire course in those now muddy and probably destroyed wedding dresses."
Age isn't much of a factor, either. The
Spartan Race
obstacle and mud event was founded by two adventure runners in 2010, but culls the participants for its 18 races from multiple demographics. Serious enough to have four tiers of competition to separate the mud-splashing fun runners from the boulder-lifting competitors but silly enough to give participants spray-on fake abs afterward, Spartan Race is just as likely to draw runners from their college dorms as it is to pry them from their cubicles.
"We have anywhere from 3,000 racers to 10,000 per race and they consist of a wide variety of people," says Jeremy Benoit, spokesman for Spartan Race. (The larger number is projected for the Tri-State edition of the race.) "A large number are either military or students, and the remainder are everyday people that have a knack for fitness and pushing their limits."
Those participants are also extremely loyal. Scores of Tough Mudder, Spartan Race and Warrior Dash badges show up in Facebook profile pictures before each race. Runners recruit friends from their walls. When it's all over, participants often get another badge to show they've completed the event.
Both Warrior Dash and Spartan Race have around 800,000 friends on Facebook. Tough Mudder not only has nearly 2 million friends, but proudly proclaims in press releases and interviews that more than 1,000 participants have had the Tough Mudder logo tattooed somewhere on their person.
"There are a couple of people, and I ran into one a couple of weeks ago, who have the
Tough Mudder pledge
tattooed across their entire back," Patterson says. "We've really tapped into something here bigger than just the company."
Corporate sponsors have taken notice. Tough Mudder counts
UnderArmor
(UA) - Get Report
,
Unilever
(UN) - Get Report
and
Clif
among its partners, while Warrior Dash has
Molson Coors
(TAP) - Get Report
and
Monster Energy
(MNST) - Get Report
helping it over the finish line.
It helps that a bit of their proceeds go to charitable organizations as well. Tough Mudder has donated $2.5 million to the Wounded Warrior Project and has invited veterans with post-traumatic stress disorder and physical injuries to take part in the event. Spartan Race also acknowledged its military training roots this year by partnering with Homes For Our Troops, which provides housing for veterans who have been severely injured while on duty. Warrior Dash takes on two charities by allocating up to $1 million to St. Jude's Children's Hospital and donating muddy sneakers to GreenSneakers, an organization that sent nearly 180,000 pairs of cleaned and restored sneakers to recipients around the world in 2011.
"There are people who are afraid of our event who I look up and down and say 'Look, I know you probably think that you can't do this course and that it's not for me and I've never run 10 miles in my life,'" Tough Mudder's Patterson says. "It's a marketing challenge to say 'It will kick your
expletive,' but it is doable if you train and have the right mentality.'"
-- Written by Jason Notte in Boston.
>To contact the writer of this article, click here:
Jason Notte
.
>To follow the writer on Twitter, go to
.
>To submit a news tip, send an email to:
.
RELATED STORIES:
>>Sierra Nevada CEO Makes East Coast Beer Run
>>How Movie Night Has Changed In 2012
>>5 Hard Ciders Guests Will Like Better Than Beer
Follow TheStreet.com on
and become a fan on
Jason Notte is a reporter for TheStreet. His writing has appeared in The New York Times, The Huffington Post, Esquire.com, Time Out New York, the Boston Herald, the Boston Phoenix, the Metro newspaper and the Colorado Springs Independent. He previously served as the political and global affairs editor for Metro U.S., layout editor for Boston Now, assistant news editor for the Herald News of West Paterson, N.J., editor of Go Out! Magazine in Hoboken, N.J., and copy editor and lifestyle editor at the Jersey Journal in Jersey City, N.J.