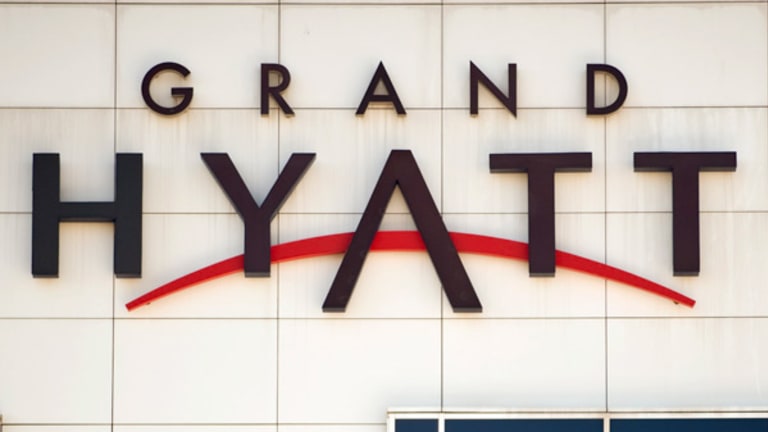 How to Win Travel Rewards With Hotel Loyalty Programs
Forget playing the airline miles game. Smart travelers now have their eyes on hotel programs.
Editors' pick: Originally published August 26.
The quiet word among savvy frequent travelers is that lately many have shifted their focus from airline rewards programs to hotel programs.
Surprised? Understandably. For decades hotel programs have been the ugly duckling of rewards for travelers. But things are changing. "People usually can use hotel rewards with no problems. With airlines, it's a different story," said Jason Steele, a travel rewards journalist based in Denver.
Bluntly put: it just has become very hard to cash in airline miles for free flights, certainly not to desirable locations. Go ahead: try to book a free flight to Hawaii during Christmas. It just is about as likely as winning Mega Millions.
But what many travelers are finding is that - in an era of full flights - it has gotten difficult to cash in miles for free trips even to less desirable locations, over less desirable dates.
With hotels, it's totally different. Joe Brancatelli, who blogs at JoeSentMe.com, said, "Here's the main difference between airline and hotel programs for the average traveler: hotel chains are running at 60 to 65% occupancy. So there's almost always a room to be had free. Availability of awards is generally wonderful."
That's key. You may have 50,000 miles in your United kitty, but you may not be able to spend them on a free flight. On magazines, sure. Maybe seat upgrades. Flights, not so much.
Brancatelli added: "Travelers just do not understand how valuable hotel programs are. The chains are in intense competition all around the world. Plus elite status is easy to get and is useful -- free Wifi, some upgrades, late checkout, etc."
Thus the stampede into hotel loyalty programs.
Chris McLaren, a vice president at Aimia, a global loyalty and data analytics company, said that hotel companies are seeing double digit increases in members this year. Last year, he added, the major hotel chains saw a 13% increase in loyalty members. McLaren also said that hotels know their program have to work not only for themselves but for their members, too, and so many are sweetening their offerings and also simplifying them, making it easier for members to know how to earn and collect rewards.
So which hotel program should get your loyalty? Partly it, of course, depends upon where you go. But most big chains are everywhere - so maybe other factors decide this question.
Brancatelli said that for frequent hotel guests - who can attain diamond status, 50 eligible nights in a year - Hyatt is especially great.
"[There's] Guaranteed 4pm checkout whenever you want," he said. "Four guaranteed suite upgrades a year. Breakfast for four every day of the stay. Plus if you gift an award to someone, they get Diamond treatment on the stay."
At Hyatt, even if you are not super elite, you earn five points on every dollar spent - and as few as 5,000 points can be cashed in for a free room. Importantly, too, said Steele, Hyatt - unlike some other hotel programs - has no blackout dates and no capacity controls. Steele, too, called the Hyatt program "fantastic."
Steele also praised the Wyndham program. "I am high on this program," he said. Ramada, Dolce, Super 8 and many more brands are in this mix and, said Steele, a plus is the program's simplicity. All participating hotels charge 15,000 points for a room night. And there are no blackout dates.
Other programs - Choice Hotels (Comfort Inn, EconoLodge, other brands) and Hilton HHonors in particular - also won praise from the experts.
As for giant Marriott, a longtime loyalty leader, Steele shrugged: "I don't go out of my way to collect their points. They impose capacity controls." Although Marriott insists its program has no blackout dates, it kind of takes that back in its FAQs: "With our 'No Blackout Dates' policy, hotels will no longer have blackout dates for redemptions. Hotels may limit the number of standard rooms available for redemption on a limited number of days." The last sentence is the kicker where Marriott in effect admits Steele is right: capacity controls may limit the number of rooms available for rewards redemption in highly popular locations - and that significantly limits the value of the program.
But if you often stay at Marriott, sure, go ahead and join. Just know the experts believe there are better loyalty programs.
Bottomline: with both Hyatt and Wyndham there are plenty of hotels to choose from when redeeming points and both programs, said the experts, are quick to say yes.  But the bigger takeaway is this: if you aren't in a hotel program, join now. Because the perks and rewards are yours to grab.
This article is commentary by an independent contributor. At the time of publication, the author held TK positions in the stocks mentioned.