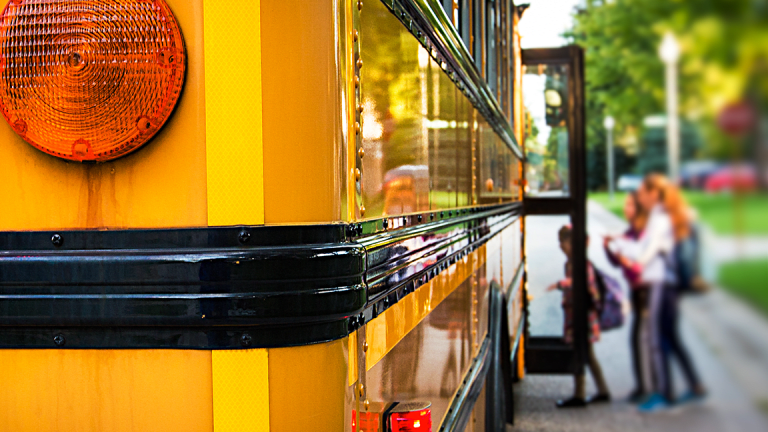 Publish date:
How to Use Back-to-School Shopping As a Way to Teach Your Kids About Budgeting
Start the budget lessons early in your child's life, says one top expert.
Start the budget lessons early in your child's life, says one top expert.
As Labor Day approaches, another summer is coming to an end.
While millions of parents across America eagerly anticipate one last barbecue, they should also start thinking about the inevitable back-to-school shopping that accompanies dwindling August days. For those seeking ways to get their kids more engaged in the process, back-to-school shopping presents a great opportunity to teach them the principles of financial responsibility.
Here are a few tips for parents to get started.
Compare Costs
Before hitting the stores, sit down with your child and review their back-to-school shopping list together. From there, explore an online vendor like Amazon (AMZN) - Get Amazon.com, Inc. Report or Staples and fill a virtual cart with all the required items so your child can learn about individual costs and see how quickly these can add up to an unexpectedly large sum. Then, rather than buying the supplies online, bring your child and the list to a physical store so they can go through the process and check off items as you go. You can make this into a fun game of trying to beat the total online price by taking advantage of sales, shopping on a tax-free holiday or visiting various stores.
With older kids, parents can employ a similar strategy but offer a bit more independence.
Suggest your kids go through the process primarily on their own after you provide some financially savvy guidance. For example, recommend they compare prices among similar items on their smartphone as a way to research competitor pricing while at another store. For big-ticket purchases like a laptop computer, remind them it's important to evaluate options within a store and between brands, as well as leverage technology to learn about other possibilities to save.
Build a Budget
Many children have no concept of money, especially how hard it can be to earn versus how easy it is to spend. I've noticed my kids put a lot more thought into what they spend when it's their own money compared to when mom and dad are footing the bill. Emphasizing a budget can make a world of difference, particularly in terms of how to prioritize.
When it comes to back-to-school shopping, teenagers are often picky about clothes and tend to prefer name-brand items. If you give them a finite amount to spend, they must then learn how to make decisions about where to splurge or save.
For example, how to take advantage of discount stores for basic day-to-day items, but maybe pay a higher amount for a special-occasion outfit in another store, so long as it fits within the overall budget.
Cash vs. Cards
These days, people use debit cards for just about everything. However, back-to-school shopping offers a great opportunity for parents to introduce pre-teens to cash purchases. Give them their own money to buy one or two items so they can have the tactile experience of safeguarding it and determining what they can get with a finite dollar amount, including any tax.
For high schoolers, back-to-school shopping is a good time to introduce a debit card so they can learn how to reconcile spending with a bank account. For college-age kids, I often recommend starting a low-balance credit card, which are offered on many campuses with a limit of only about $300 or $500. This represents an important distinction compared to debit cards, because the user must learn how to either write a check or make an electronic payment every month to cover previous purchases.
Life Lessons
Learning to budget doesn't come naturally for most people, especially those at a young age. Although back-to-school shopping is a great starting point, parents should reinforce the importance of budgeting throughout the school year, such as when children need supplies for projects or science fairs.
During the teenage years, a monthly allowance is also a good way to promote the importance of being conscious of spending. When kids reach college, it can be an opportunity for parents to cover living expenses but not entertainment options. As a result, young adults can learn how to save their own money for concerts, festivals or sporting events, by taking a part-time job or budgeting how much they eat out.
In the end, we all want what's best for our kids and that includes helping them understand how life choices can impact financial resources.
By: Maggi Keating, CFP®
Keating is a senior portfolio manager and shareholder at FBB Capital Partners in Bethesda, MD. She has over 24 years of financial industry experience and delights in her role as financial educator to her clients by helping them create tangible goals for their financial life.