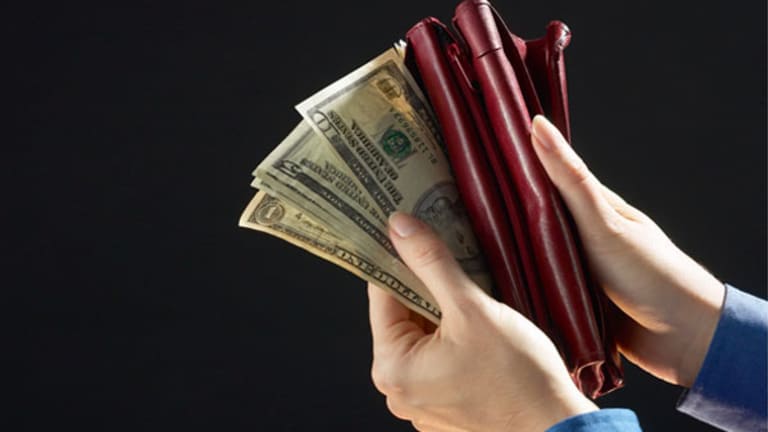 Publish date:
How to Use a Home Equity Line of Credit Without Going Underwater
If you're willing to use it on home improvements, live in the right area and realize that the clock is ticking on that low minimum payment, you'll be fine.
If you're willing to use it on home improvements, live in the right area and realize that the clock is ticking on that low minimum payment, you'll be fine.
The housing market may be improving for homeowners and homebuyers, but that doesn't mean they're rushing to open home equity lines of credit.
It's a shame, since now may be the best time for people in many cities to use home equity money to increase the value of their homes.
According to the National Association of Realtors, the median existing home price of $224,100 in December was 7.6% higher than it was in August 2014. That marked nearly four consecutive years of price increases, even as the interest rate on a 30-year fixed-rate mortgage actually lowered from 3.87% on February 16, 2011, to 3.65% on February 18 of this year, according to Freddie Mac. Among the roughly 1,350 homeowners surveyed nationally in late December and early January for TD Bank's Home Equity Sentiment Index, 56% of respondents believe their home's value has increased, and 60% would tap that rising equity to finance renovations, with 53% of Millennials considering such a move.
"Consumers have been reluctant to start home renovations in recent years because of all the uncertainties in the economy," said Mike Kinane, senior vice president of home equity at TD Bank. "It's encouraging to see a growing appetite for these projects."
However, there's a reason homeowners lost their appetite. At the height of the U.S. housing crisis in 2012, according to RealtyTrac, more than 12.8 million U.S. homeowners (29%) were seriously underwater — owing far more on their mortgages than their properties were worth. That number has fallen to 6.4 million (11.5% of all mortgaged properties), while the number of equity-rich homes (with at least 50% positive equity) has climbed to more than 12.6 million, or 22.5% of all mortgaged properties. Meanwhile, 49.7% of homes in foreclosure have at least some equity, the highest percentage since 2013.

"Over the past three and a half years, the number of seriously underwater properties has been cut in half, but we continue to deal with a long tail of seriously underwater properties, and it will likely be another five years at least before most of those remaining underwater properties move into positive equity territory," says Daren Blomquist, vice president at RealtyTrac. "At the other end of the spectrum, the growing number of equity rich properties reflects a moribund move-up market and restrained leveraging of home equity by U.S. homeowners"
Much of that "restrained leveraging," according to TD Bank, includes home equity lines of credit used to renovate kitchens (42%) and bathrooms (25%). According to Remodeling Magazine's Cost vs. Value Report, even a minor kitchen remodel will add 83% of its costs to the value of your house, while a bathroom remodel will return 65% of the money spent on it. However, younger homeowners have been more likely to reap the benefits of new remodeling than their elders. Among those surveyed by TD Bank, Millennials (30%) are more likely to have a current home equity line of credit (HELOC) than Gen Xers (16%) or Baby Boomers (12%). Millennials are also more likely (15%) to apply for a HELOC in the next 18 months than people in any other age groups.
Granted, it's likely because the older generations are just now digging out from the equity hole left by the recession. As RealtyTrac notes, San Jose, Calif., (1.8% underwater), Portland, Ore. (4.2%), Boston (4.2%), San Francisco (3.8%) and Austin, Texas (3.9%) have recovered. Even properties in some stage of foreclosure have positive equity, especially in Denver (89.6%), Pittsburgh (85.3%), Austin, Texas (88.8%), Nashville (83.6%), San Antonio (63%) and San Jose (87.5%).
But there are still markets that aren't so lucky. Las Vegas (27.7%); Lakeland, Fla. (24.2%); Cleveland (24.2%); Akron, Ohio (22.5%); and Orlando (22.2%) all have a significant number of homes underwater, with more than half of foreclosed homes Vegas worth less than what's owed on them.
As a result, home equity lines of credit dropped $23 billion in 2015, to $487 billion of all U.S. debt, according to the Federal Reserve Bank of New York. That's less than U.S. credit card debt ($733 billion), auto loan debt ($1.06 trillion), student loan debt ($1.23 trillion) and mortgage debt ($8.25 trillion). It was also the only large segment of U.S. debt to decrease in 2015. It isn't that a HELOC is automatically a bad idea: it just needs to be handled correctly.
For the first ten years of a HELOC – known as the draw period – a borrower can borrow money and pay it back as they wish, with only a minimum, interest-only payment required. When those 10 years are up, though, that line of credit shuts down and the outstanding balance requires payments to both the principal and interest, which can draw out to as many as 20 years.

Greg McBride, chief financial analyst for Barnkrate.com, notes that a $30,000 balance at a rate of 3.25% would require a minimum payment of $81.25 during those first ten years. However, that same $30,000 balance on a 20-year repayment schedule of principle and interest more than doubles the monthly payment to $170.16.
"It is this conversion from interest-only payments to principal and interest payments that could pose problems for unsuspecting or ill-prepared borrowers," McBride says, "particularly at a time when household budgets are still very tight and income gains have been hard to come by."
Even the TD Bank survey admits that many homeowners remain uncertain and confused about the terms and conditions of a typical HELOC.The majority (63%) of Baby Boomers how a HELOC's expiration will affect their monthly payment, compared to 9% percent of Millennials. Over half (55%) of Baby Boomers have no plan for what to do when their loan's draw period ends, compared to just 6 % of Millennials. Maybe it's experience culled from years and thousands of dollars worth of student loan debt, but the majority (68%) of Millennials plan to on refinance their loan with their existing lender once their draw period concludes. With the supply of homes dwindling, prices rising and HELOCs readily available, the youngest borrowers' prudence toward home equity lines of credit, their terms and what the improvements they pay for can do to the value of their homes set an example far better than the 63% of seriously underwater properties whose mortgages, RealtyTrac says, originated in 2008 or earlier.
"With a tight home inventory environment," Kinane says, "HELOCs give Millennials the freedom to make necessary renovations to existing properties and bring their dream homes to life."
This article is commentary by an independent contributor. At the time of publication, the author held no positions in the stocks mentioned.