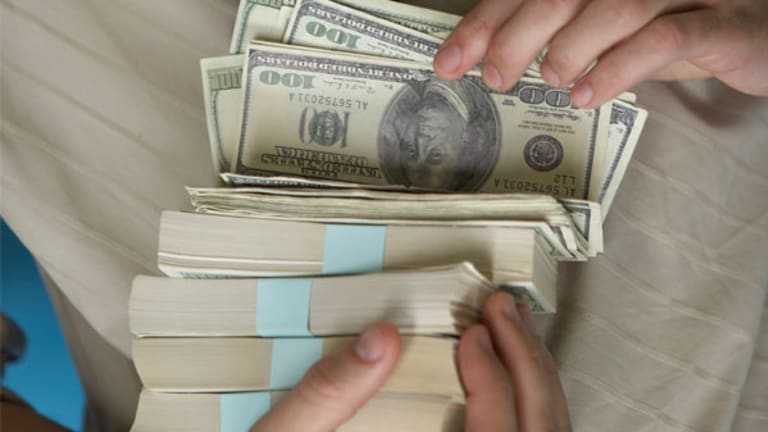 How to Teach Your Kids About Money This Summer
Don't be your kids' cash machine this summer. Teach the some time-honored earning and saving traditions instead.
NEW YORK (
) -- Most U.S. public school students will be done with classes in the next 30 to 60 days, but that light at the end of the tunnel can mean an oncoming train for parents. They can expect a deluge of requests from their kids for money this summer.
"School will soon be out and bored kids everywhere will bugging their parents to buy them stuff," says
, a consumer finance expert and best-selling
New York Times
author. "We know we need to teach our kids to be financially independent, but the question is how?"
Also see: Is it OK for Mom and Dad to Pay for Your Cell Phone?
Yellen says the earlier children grasp financial issues and strategies, right down to exchanging goods and services for cash, the better.
The best advice to getting those points across to children? Unplug that "cash machine" by teaching kids some time-honored traditions that can help them save rather than spend money this summer.
Here are some tips for them:
Wrap allowances around work and chores. Children as young as 4 can benefit from learning that money comes as a reward for work, Yellen says. "The amount the child receives for chores should be based on their age and what you expect them to use money for," she says.
Stick to the "40/30/20/10 Savings Rule." Yellen says that when paying out that allowance, tell kids that 40% of their earnings can be used for spending, 30% should be set aside for short-term savings, 20% for long-term savings and 10% for donating. "If children sort their money into these categories every week, they will develop responsible lifelong money-management skills at an early age," she says.
Explain "Wants" vs. "Needs." "If you tell your children one thing, but do another, they will catch on very quickly," Yeller explains. "Explain how there are things you'd like to buy that you decided to forgo and why." She also advises holding regular "family night" discussions to share family budget and show kids where the money is going.
Yellen adds that there's good value in pointing out to your kids that the best things in life don't have a big price-tag attached. That could mean a hike in the woods, a swim at the lake or a pickup baseball game in the park. Those are the real summer memories that last.
Also see: SCOTUS on Prop 8 and DOMA: The Financial Implications
"As parents, one of our most important lessons for our children is to teach them the lifetime value of being financially responsible and self-sufficient," Yellen says. "Nothing builds a child's self-esteem faster than self-reliance."
That's good advice for kids anytime of year.