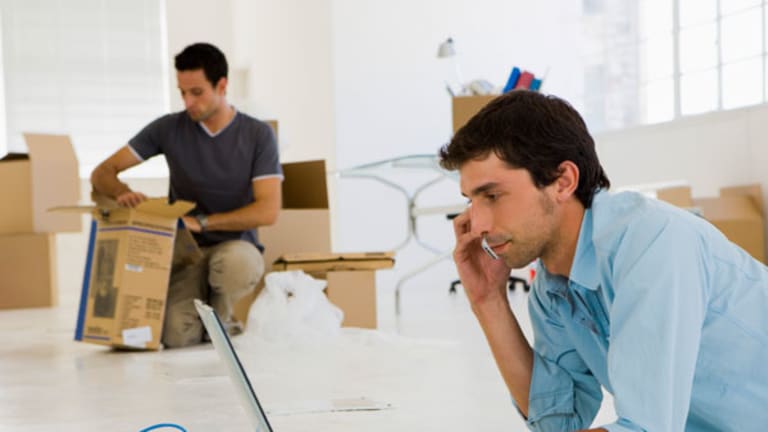 How to Stay on Facebook's Good Side
Facebook and other social-networking sites will ban your company's Web page if you break their rules.
SAN FRANCISCO (
) -- Here's a new-era dance we have to learn: dodging the forces that might get your business chucked from
Facebook
.
Facebook now has 300 million active users. Twitter, which keeps its facts close to the chest, has acknowledged a report on the blog
that projects the number of Twitter users will rise to 1 billion by 2013.
Businesses are moving into this space fast, investing money to take on established media companies like
Walt Disney
(DIS) - Get Walt Disney Company Report
,
Time Warner
(TWX)
and
CBS
(CBS) - Get CBS Corporation Class B Report
. Check out the well-done
of the e-mail marketing firm MailChimp or the
of media analyst Rob Enderle.
However, even for sophisticated social marketers -- including me -- it's easy to run afoul of the rules these companies use to maintain their sites. You got it: I managed get my company's Web site,
, banned from Facebook.
How to avoid being banished:
Don't break Facebook's rules, whatever they might be.
We are not techno hacks around here. Our award-winning blog is read by most major media outlets. We uphold the highest journalistic standards and we respond to all serious queries about our material.
Still, Facebook stopped letting me link my company's Web site to my personal Facebook page. And nobody can tell me why.
At the time, we were running a series on the diminishing economic upside of the Web. Call me nutty, but the fact that
Google
(GOOG) - Get Alphabet Inc. Class C Report
can only make four lousy bucks a year from each potential Web customer is worth pointing out. But for reasons that still remain unclear, these posts were deemed offensive by Facebook users. They complained. We tripped some switch. And poof, Blumsday.com became Web persona non grata on Facebook.
Facebook's help center is really oxymoronic. Despite pages and pages of instruction, there appeared to be no human help at all. There are terrifying pages on how to handle obscene and violent images on Facebook, but no readily available means for the average person or business to confront their accusers, or clear their Facebook name.
Simon Axten from Facebook's user operations team said he couldn't tell us why we were locked out. The company has systems in place to monitor abuse from users and it reviews problems as they arise.
At issue here are Facebook's terms of service, which define what you can and can't do on the site. We didn't intend to insult our friends and we're still not sure what happened, but somehow we offended enough people to get booted off the site.
How to return to Facebook:
Keep it light, keep it personal and look for ways to interact rather than lecture.
The general rule of the social marketing is: be social. Don't drive a marketing message. Relentlessly posting company information can trip spam filters and block your content.
Avoid putting up information that could be viewed as intrusive. Keep coupons off Facebook. Don't hound. That could prompt someone to report your site. And don't post rumors about your competitors. That could start a public fight that could mar your reputation.
The mistake I probably made was using my Facebook page as a way to test out controversial ideas. That's not what people want to see on Facebook. And these sites give users far too many ways to make their dissatisfaction known.
Bottom line:
Facebook, Twitter and
LinkedIn
are fabulous business tools. If you haven't already, sign up and see how they can help you reach your customers.
Before you get started, take a minute and review each site's
. And remember that your readers' feelings and reactions can be felt by everyone. And if they are negative, you will feel it too.
Facebook eventually unlocked our site. Now I think hard about what I post and why. I keep things fun and maintain two-way communication.
When it comes to marketing your small business, social media is not like old media. It's not the place for Limbaugh-versus-Franken rants. Politeness and consideration rule.
-- Reported by Jonathan Blum in New York
.
Jonathan Blum is an independent technology writer and analyst living in Westchester, N.Y. He has written for The Associated Press and Popular Science and appeared on FoxNews and The WB.