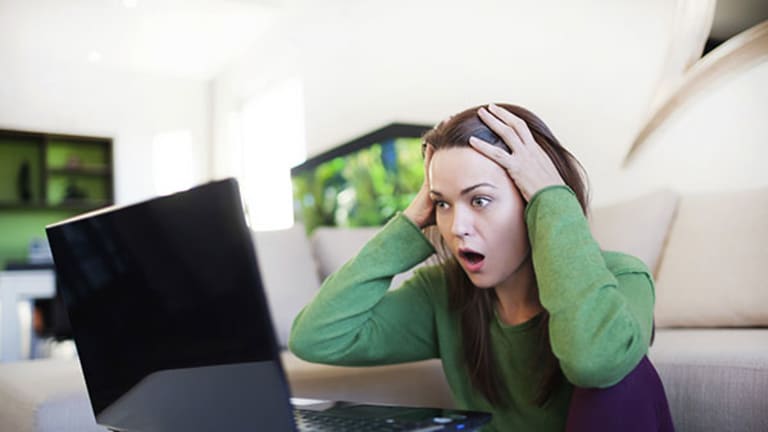 How to Sign Up for Obamacare in an Hour
It's literally last call for millions of Americans to abide by Uncle Sam's mandate to buy private health insurance by March 31.
NEW YORK (TheStreet) -- It's literally last call for millions of Americans to abide by Uncle Sam's mandate to buy private health insurance by March 31.
If you don't, by law, you face a tax penalty that could amount to 1% of your annual household income.
The deadline is only days away, folks, and if you haven't signed up yet the thought of spending hours online watching spinning digital beach balls and being told to "start over" because of system error is probably akin to expecting root canal.
Unfortunately, a lot of Americans have decided to procrastinate, and that could further burden the HealthCare.gov health insurance exchange sign-up website.
Also see: Some Are Still Confused by Affordable Care Act>>
According to Gallup, 15.9% of Americans don't have health insurance right now -- the lowest since 2008 -- and the Affordable Care Act should get the lion's share of credit.
The numbers should change again in April after a last-minute flurry of Americans decide enough is enough and sign up.
If that means you, The private online health care exchange GoHealthInsurance.com, recently offered a sign-up survival guide that the firm says should guarantee getting coverage within 60 minutes:
25 minutes: Figure out your health care needs and budget. "Discuss priorities like costs and benefits with other stakeholders who'll be on your plan, like a spouse," the firm advises. "Understanding what you can afford and what benefits you'd like will make it easier to narrow down your coverage options."
Also see: Haven't Signed Up? Here Are the Obamacare Basics>>
Two minutes: Go online and see what tax credits are allowable with your annual income estimates. This is quick and easy, and since these tax credits, or subsidies, may significantly lower your health care costs, they are well worth checking out. HealthCare.gov recommends this online tool). GoHealth offers its own health care subsidy calculator here.
10 minutes: Compare health care plans online, focusing on plan benefits and costs. Compare plans side by side and use available comparison software on GoHealth's site or the government exchange site to narrow your choices.
20 minutes: Talk to an adviser over the phone. This one is tricky. After all, who's to say you won't be on hold for 90 minutes waiting for a health care insurance specialist to answer a question? But GoHealth estimates a 20-minute call with an insurance adviser who can "walk you through the enrollment process and recommend health plans that fit your budget and needs."
So there you have it: covered health care within one hour, with just enough time left to crack your favorite beverage and toast yourself for a job well done.