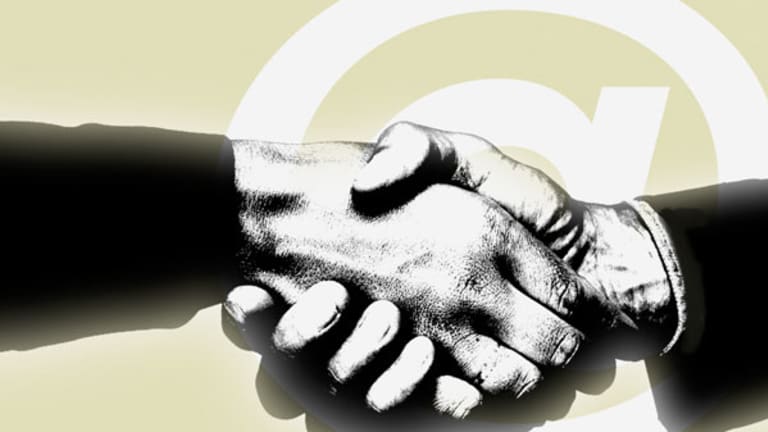 How to Prevent an IRS Audit of Your Business
Tax season may be over, but it's never too early to take precautions against an audit.
NEW YORK (
) -- Tax season may be over, but it's never too early to take precautions against an audit.
The Internal Revenue Service defines an audit as a "review/examination of an organization's or individual's accounts and financial information to ensure information is being reported correctly, according to the tax laws, to verify the amount of tax reported is accurate," according to the
IRS
website.
Audits can be held via mail, while others are conducted at a local IRS office or at a business's location, the agency says.
Over the past decade, the IRS has increased its exams of corporations with fewer than $10 million in assets. For the 2011 fiscal year, the IRS examined 1.02%, or 19,697, of small corporations' tax returns. That marked the highest level of small business audits in the past 10 years, according to
IRS data
. (In 2004, for instance, just 0.32%, or 7,294, of small corporations' returns were examined.)
Audits of individual returns have also been increasing. For the 2011 fiscal year, 1.11%, or 1.5 million, of individual returns were examined, flat from the prior year but up from 1.03%, or 1.4 million, in 2009.
While the percentage of individual and small corporation audits remains below large company audits (last year, 17.64% of companies with more than $10 million assets were examined), the actual number of small companies examined is higher. Last year, just 10,459 large companies were audited, compared with the 19,697 small businesses audited by the IRS.
Steven Aldrich, CEO of accounting software company
, says in general, the IRS has upped its enforcement and as a result small businesses should be prepared if they receive notice. (
announced on Wednesday that it acquired Outright.)
Aldrich shared more details on how to prevent an audit and what to do if it happens to your business.
Why are small businesses prone to audits?
Aldrich:
Small business owners are less likely to have their data all lined up. The IRS uses formulas to figure out if a return looks like a standard return.
You need to have your data set and most small business owners don't put enough time to both tracking their expenses and keeping business expenses separate from personal. That's a key flag for the IRS. Second, you don't always remember to track all of your revenue. They might accidentally report net revenue where the IRS is looking for gross revenue. Those types of things would be potential flags for the IRS.
Is it smart for small-business owners to do their business taxes themselves?
Aldrich:
Most small businesses don't have enough take-home income to hire a separate bookkeeper. Most small business owners are sole proprietors and working on their own day in and day out. It might be more than these small businesses think they need. You even have the case where you have a professional who is helping you as an adviser on the side. The small business owners still have to provide the data and the raw input
for returns. When push comes to shove many don't prioritize making sure their data is complete and fully accurate.
If you get notified that your business will be audited, what is the first thing you should do?
Aldrich:
As a precursor to that, as the year is going along and you have expenses, make sure you're keeping those as back-up data. If you claim a home office as a deduction, take pictures of your home office, so that later on
if there is an audit, you can say here are the pictures showing that.
The second piece is meet your tax deadlines. One of the things that is a critical factor for raising audit risk is not filing on time.
These are things you can do before. If you do get a letter ... Be calm. Collect the information
the IRS is seeking. Get prepared by reminding yourself where the numbers came from, so that you can send back a thoughtful reply. Sometimes it's just an "oops" moment. You may have just put a number in the wrong place.
What's the worst case scenario in an audit?
Aldrich:
If you have underreported income, the IRS is going to ask you
to pay tax on that income. Depending on how much, you'll potentially have to pay penalties and maybe interest. The thing to do there is be transparent about what you can pay if you don't have the money. They want folks to stay in business so they can
collect taxes owed.
Is the IRS willing to work with people on payment plans?
Aldrich:
They absolutely do that. That is something you should definitely ask about.
What else should business owners know about the audit process?
Aldrich:
The people I've talked to who are small business owners and who are the most concerned are usually the ones that are not in a position to be audited. They use tax software. They do try to keep their business and personal expenses separate. So when you do that and you get a notice, while it is a fear and something to be concerned about, most folks have done a good job staying in compliance. There are things you can do to stay very much ready in case you get that letter or phone call.
-- Written by Laurie Kulikowski in New York.
To contact Laurie Kulikowski, send an email to:
Laurie.Kulikowski@thestreet.com
.
To follow Laurie Kulikowski on Twitter, go to:
http://twitter.com/#!/LKulikowski
>To submit a news tip, email:
.
RELATED STORIES:
>>Getting A Small Business Loan When The Bank Says No
>>Go Daddy Gets Going in Small Business M&A
>>How To Sell Your Business for Top Dollar
Follow
TheStreet
on
and become a fan on
Disclosure: TheStreet's editorial policy prohibits staff editors, reporters and analysts from holding positions in any individual stocks.