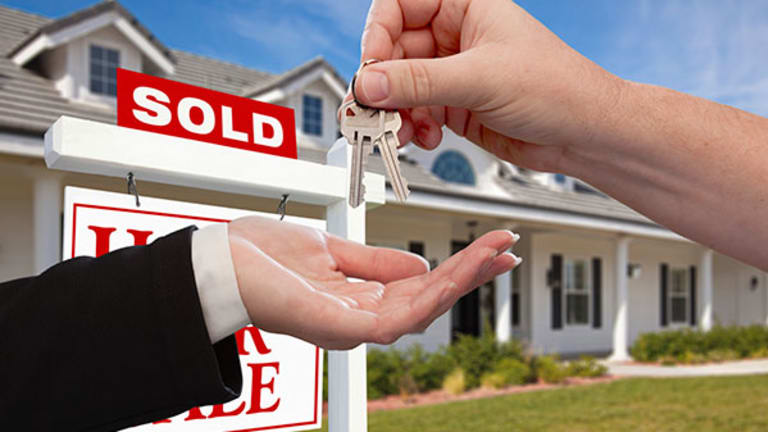 How to Play It Now That Homes Are Selling Faster
Sellers can expect more speed and better have their house ready to go. Buyers should avoid bidding wars.
NEW YORK (
) -- How long will it take to sell your home? No one knows for sure, but it might well find a buyer faster than a year ago.
(Z) - Get Zillow Group, Inc. Class C Report
, the online home marketplace, says the average home sold on its site in September took 86 days, down from 116 a year earlier. That's a pretty significant improvement that says the market is getting better.
The time, of course, varies widely. In the San Francisco Bay Area and Sacramento, the average home sold in 48 and 59 days, respectively. In New York City, the average took 151 days, and in Kansas City, Mo., the figure was 136. But the times were down in all 30 major metropolitan areas surveyed.
"The declining inventory of for-sale homes over the past year naturally creates pressure for buyers to more quickly snap up the inventory that is on the market," Zillow Chief Economist Dr. Stan Humphries says. "This demand has been fueled by huge
downward resets in home prices since market peak, historically low mortgage rates and a slowly improving broader economic climate."
Also see: Another Reason to Buy Now: Low Rates Equal More Equity>>
A number of factors have kept the number of homes for sale down. Many homeowners are still
unable to sell because, despite rising prices, their home is still worth less than they owe on the mortgage. The sluggish job market means fewer homeowners are selling to relocate for work. And tight credit prevents would-be sellers from getting the mortgage they'd need for their next home, trapping them where they are.
But people who are in a position to sell can now enjoy a shorter period of limbo.
Housing markets are very local, so conditions in any given neighborhood won't necessarily reflect averages for the area. And each home has a marketability of its own. It would be risky for a seller to assume that faster sales on average mean one can demand a premium price. To sell fast, you cannot exceed
of comparable sales in recent months.
Having the home in good shape will also aid a quick sale, as will flexibility on negotiable issues such as appliances.
Also see: Why the Housing Recovery Doesn't Matter for Millions of Us>>
What can buyers take away from the faster-sale data?
"Home shoppers in today's environment need to be prepared to move quickly, with pre-approvals in place and an established sense of what they're willing to pay for a home," Humphries says.
"But even though things are moving fast, buyers should resist the urge to enter into bidding wars or pay prices they're uncomfortable with. We do expect that this need for speed will abate in the near term as mortgage rates rise and more inventory becomes available because of new construction and declining negative equity."
So buyers should not feel desperate. More homes will come on the market. On the other hand, prices and mortgage rates could be a good deal
in a year or two; if you want to move, now's a good time to shop.