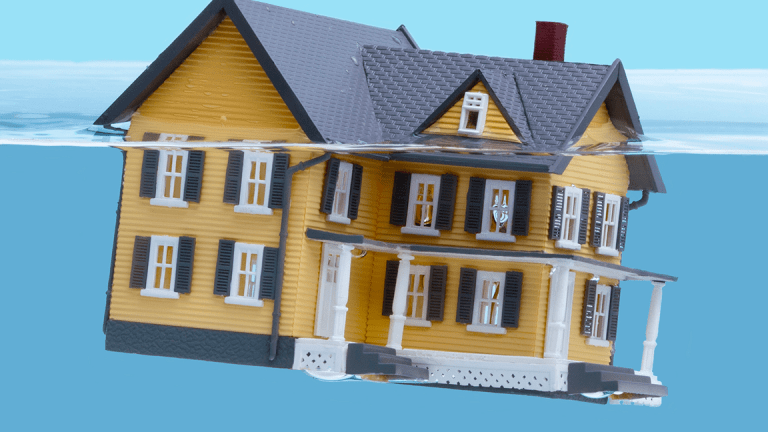 How to Pick the Right Real Estate Broker
The best real estate broker probably isn't the one who promises to get you a higher price for your home than anyone else, and at a much lower commission as well. Look for an agent whose main attraction is not how cheap they come.
We check out doctors for their credentials, ask friends about their opinions on the reliability of the local mechanic, and want the best possible veterinarian if the family dog falls ill.
For most of us, though, buying or selling a house may be the biggest single financial decision we will make in our lives.
Land the right house in the right location at the right time and you'll reap the benefits for years to come, from solid school systems for the kids to equity to draw upon in retirement.
Yet far less attention is paid to picking the right real estate agent. After all, unlike going to the doctor or getting the car repaired, it is something we will do only a few times in our lives.
However, whether you are looking to buy your first home or sell one you've owned for years, picking the best broker for the job is a crucial first step.
"Choosing the right agent is finding a soft balance between credentials and chemistry," says Neda Vander Stoep, a top selling agent in Coldwell Banker Residential Brokerage's office in Boston's pricey Back Bay. "You are selling or buying one of your most costly assets - you should have a relationship built on trust with your real estate advisor."
Here are some of the things to look for in an agent, as well as some potential issues to look out for:
Honesty not flattery: Beware of the broker who tells you everything you want to hear - a good broker must be able to tell you things you haven't considered or don't really want to hear. This is especially the case when it comes to deciding what price to list your house at. Sure, the market is hot right now, but that doesn't mean you can simply pick the highest possible price, put out a For-Sale sign, and watch the offers roll in. You may have a price on mind for your home but it also could very well be unrealistic. You want an agent who will tell it to you straight, not flatter your judgement and encourage you to shoot for the stars in hopes of getting your listing. You also want to be wary of an agent whose biggest pitch is how low their commission is compared to competitors. This can often be a one-two punch - I'll get your dream price and you won't have to pay me anywhere near what other brokers are seeking. If you fall for it, you could wind up faced with one price cut after another as your home languishes on the market. "There is a saying that you get what you pay for and it couldn't ring more true in real estate," says Vander Stoep. "Odds are the agent who is offering you the lowest fee and highest price has a track record with more price reductions and longer days on market."
Market knowledge: Like that old saying about politics, all real estate is local. You'll want a broker who knows the market in the city neighborhood or suburb you are house hunting in and preferably has done deals there and can cite comps. The agent should also have a solid network of relationships in the area and a good reputation as well. "You need someone who plays in the areas you are looking to buy in order to win especially in a very competitive market," Vander Stoep says. Regional, as well as micro neighborhood knowledge, also helps, especially for buyers new to a metro market and not familiar with the different personalities of the various towns and neighborhoods, says David Crowley, a veteran agent at One Boston Real Estate.
Marketing savvy: Your broker should also be able to demonstrate some marketing savvy. Vander Stoep suggests asking for a detailed marketing plan. At the very least there should be a mix of online advertising and more traditional methods, such as an open house. Your broker should also be prepared to hire a professional photographer so that your listing gets the attention it deserves, and, for that matter, a videographer as well.
Capable negotiator: Your agent should also be a good haggler. Just about anyone can run and open house or take out an ad. You want a broker who will shine when it matters most - after you've made an offer and it comes time to negotiate. Ask your agent what their negotiating strategies are - if there are none that could be a problem. "Winging-it under pressure once an offer is made can be challenging given time constraints especially in a competitive market," One Boston's Crowley notes. For sellers, it is important to find whether the broker has a clearly laid out process for handling offers. "The real work in real estate begins once the offer (or offers in the case of this market) come in," Crowley writes.
Good communication skills and an analytical approach: The best brokers can offer a detailed market analysis based on facts, not hunches or anecdotes. It's also important that you are on the same page as your agent, so communication skills are crucial. When you ask a question do you get a clear answer, or is there lots of hemming, hawing and fudging? Does the agent listen to you and your concerns and ask good questions? "Speaking clearly and listening carefully are two qualities that are essential in this business and I believe among the biggest complaints I hear from the public," Crowley says.
Solid track record: Your agent should have at least five years in the business and a proven track record of buying and selling homes in the area you are interested in. Don't sign up with a relative or a lawyer or someone else selling on the side - you want someone who is committed to the profession. Ask for references and take a look at some of the listing the agent has recently sold, Vander Stoep advises. "Trust your intuition. Make sure you connect and trust your agent," she says.