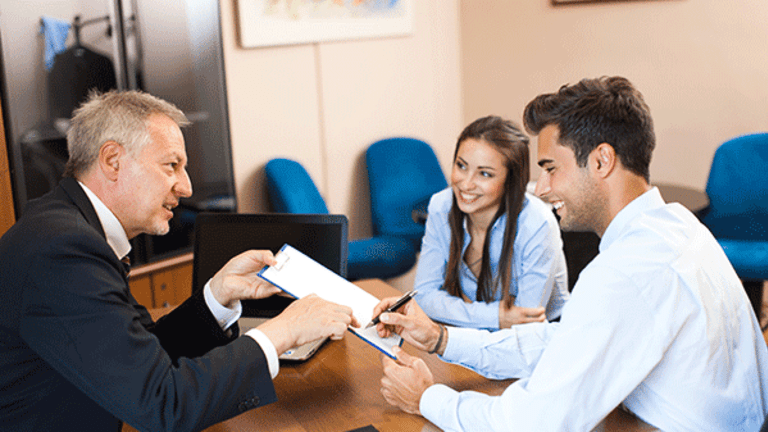 How to Pick a Financial Adviser
The right financial adviser can help you make a lot of money dreams come true. Picking the right professional, however, can often feel like rooting through a box of Alpha-Bits.
Editors' pick: Originally published Oct. 19.
The right financial adviser can help you make a lot of money dreams come true. Picking the right professional, however, can often feel like rooting through a box of Alpha-Bits. What do all those letters after a name mean - and how much do they say about how prospective advisor can help you?
If you haven't been shopping for an adviser and in fact haven't even started a financial plan, you're not alone. A recent survey from Northwest Mutual shows that almost seven in every ten American adults take "a self-directed approach to planning," which may be exacerbating already complex financial challenges. 
Fewer than half (40%) have set goals for their financial future; only one in five have a written financial plan. 
A financial advisor is not going to do all of the work of mapping your money, says Taylor Schulte, CEO of Define Financial in San Diego. "We can't stress to new clients enough how much of the financial planning process they'll be involved in. We set that expectation up front so the client isn't surprised when we start giving them homework assignments after each meeting.
"We also want to be realistic about how long it will take to complete the financial plan," Schulte adds. "Often the process takes longer than the client anticipates, because as soon as they leave our office, real life hits them in the face. Kids, work, family, travel and so on. It all gets in the way - which is often why it's important to have an objective third party helping keep you on track." 
Another huge misconception? "That advisors have the ability to predict the future," says Sterling Raskie, instructor of finance at the University of Illinois Urbana-Champaign. "Many people feel that advisors know something about the markets and where markets are headed - which of course they don't. If an advisor could predict the future, I bet they wouldn't share that secret." 
Nor can an advisor give you a certain percentage of return year over year. "A good financial advisor will be able to tell you that based on a particular asset allocation a specific return is certainly possible in any given year, but that ultimately your investment is subject to various risks," Raskie says. "For every year of positive returns, there are going to be corresponding years of flat or even negative returns."
That third party's designations can tell you a lot about his expertise:
"What are your credentials?" is a suggested question from Patrice Cresci, CFP, principal and regional director at Hewins Financial Advisors in Redwood City, Calif. "Having gone through the requirements to earn a certification also means that the advisor is likely committed to the profession and adheres to the rules, regulations and ethics of the certification," she says.
Compensation can be another key question. Advisors generally make their living via commissions on the financial products they sell, via fees you pay either hourly or based on the percentage of your assets that the adviser handles, or by some combination. You have to decide if a commission arrangement meets your needs - and best interests.
"Although conflicts of interest exist in any compensation structure, a fee-only financial planner is directly compensated by the consumer," Raskie says. "In other words, a fee-only planner receives no other compensation from the sale of products."
Regarding how to check prospective advisors, Schulte and Cresci recommend www.letsmakeaplan.org, from the CFP Board. "Just by searching their site -- you have already cut out approximately 75% of the financial advisers who aren't CFPs," Schulte adds. "From there, you can review the advisors in your area and find someone who specializes in what you need help with. You can also search by how they're compensated.
Raskie recommends FINRA's BrokerCheck, "a pretty good place to start to check and advisors' background, especially regarding any sanctions. The Securities and Exchange Commission also maintains a good record of registered investment advisers and their backgrounds. Many industry-specific organizations, such as the CFP Board of Standards and the National Association of Personal Financial Advisors provide information on advisers' qualifications and backgrounds."
You can turn to the internet for other research, too. "Does your prospective advisor or their firm make an effort to educate and inform the public through their marketing and communications?" Cresci says. "Have they attempted to become a thought leader in their respective area? Have they been recognized by professional associations or press for their work in the industry? Do they have referrals you can speak to?"  
You should also ask if the advisor has a referral you could speak to, Cresci says. Questions to ask the reference could include how they've worked together, how often they talk and who does the client work most closely with at the firm?
"Make sure that your advisor understands your goals, your challenges and your past experiences so that they can add as much value to your life as possible," Cresci says. "Make sure you feel heard and that you can easily communicate."