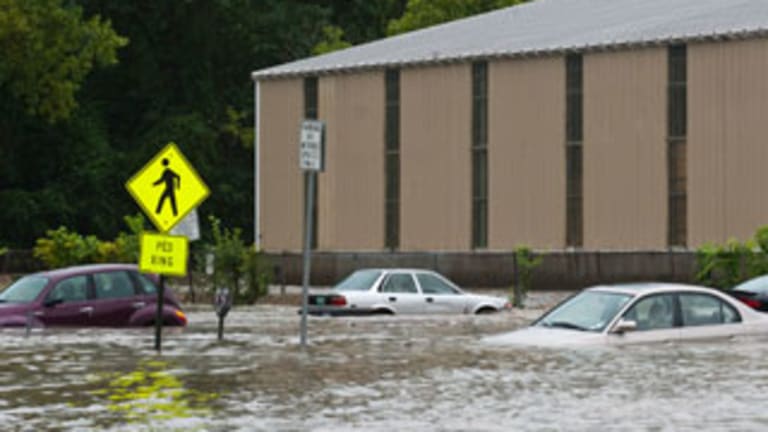 Publish date:
How to Make Sure Your Next Used Car Wasn't Sabotaged by Sandy
Vehicles damaged in the Northeast floods can and do make their way to market anywhere in the country.
Vehicles damaged in the Northeast floods can and do make their way to market anywhere in the country.
NEW YORK (
) -- It's five weeks since Hurricane Sandy passed over the eastern U.S., and that's plenty of time for crooks to spruce up flood-damaged vehicles and get them on the market.
With a little work, a dried-out car or truck can run again, but problems often lurk, shortening the vehicle's life and endangering drivers and passengers. Computer chips and other electronics can fail, mold can cause illness, airbags may fail to inflate in an accident.
The Better Business Bureau of metropolitan New York warns that vehicles damaged in the Northeast can and do make their way to market anywhere in the country.
"In most states, 'totaled' cars get a new title marked with the word 'salvage' or 'flood,' but sometimes just a coded letter or number," the BBB says. "These cars are typically sold at auction to junkyards and vehicle rebuilders."
From there, they can make their way into the used car market, where unscrupulous sellers clean them up, replace carpets and floor mats and fix cosmetic issues, then use various techniques to hide the vehicles' histories. "Title washing," for instance, give a vehicle a new title so its past cannot be traced. This is accomplished easily by retitling a car in a state that does not require flood labeling.
"These damaged vehicles end up for sale in used car lots, classified ads or online bulletin boards, rebuilt and disguised as ordinary used cars with clean titles," the BBB says.
The buyer's best precaution is to have the vehicle inspected by a trusted mechanic who can spot the sometimes-subtle signs of flooding. A check of the vehicle identification number at the
run by the National Insurance Crime Bureau will determine if the vehicle has ever been listed as stolen or as salvage.
provides a similar service.
But if you are looking at a number of cars, it will pay to make a first check yourself. The BBB recommends asking the seller if the vehicle has been flood damaged. You may get an honest answer because, once the question is asked, the seller cannot claim to have failed to disclose this fact inadvertently.
Check the vehicle's title for any notation about flood damage or salvage. Look at the gauges, which often retain signs of water damage, and test the lights, wipers and other electronic functions to see if they work properly.
"Flex some wires under the dash to see if they bend or crack, since wet wires become brittle upon drying and can crack or fail at any time," the BBB says. "Check the interior, including the trunk, glove compartment and beneath the seats and dash for signs of mud, rust or water damage."
Also check the upholstery and carpeting for stains and fading. Replacement carpeting may not fit well or match the rest of the vehicle's interior color. And sniff around for musty odors, which can result from mildew.
Many of these precautions make sense at any time, not just because there was a recent hurricane.
Buying a used vehicle does require more vigilance than you need when buying a new vehicle with a full warranty. But that's no reason to shun used cars. Those that have been properly maintained can be
, selling for a fraction of their original cost even though most of their useful lives are still ahead of them.