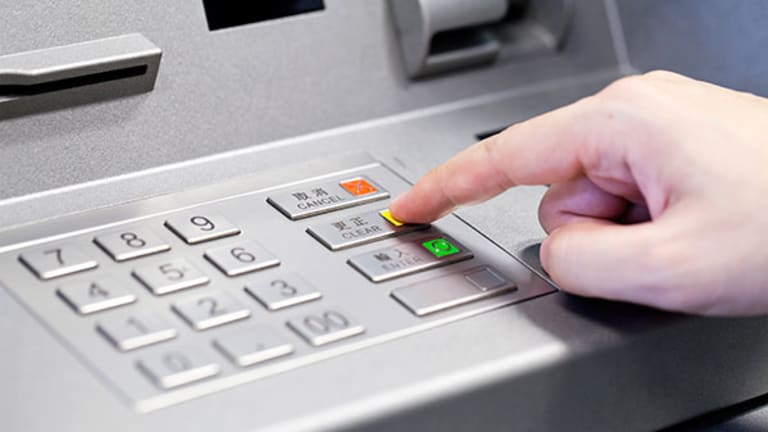 How to Make Sure Your Bank Card Is Really Secure
Last year was a watershed for identity theft, and not in a good way. But there are easy ways to avoid being a statistic.
NEW YORK (
) -- Last year was a watershed for identity theft, and not in a good way.
, more than 12.6 million U.S. adults were victimized by ID theft last year, losing nearly $21 billion in the process. If you had a stopwatch running, that's one
every three seconds.
For bank customers, the stakes are particularly high. Fraud artists love lifting bank debit and credit card numbers, because that's where a financial consumer's readily available cash is stored.
The good news is that banks have done a good job of looking after their customers' financial data in terms of tracking transactions to check for unusual activity and verifying purchases are by the actual cardholder, according to the Canadian Bankers Association.
But banks can do only so much. Bank customers can help their own cause by being vigilant about guarding their passwords.
"There are also important and simple steps that customers need to take to prevent fraud, and one of the most important things is to choose secure PINs and passwords," says Maura Drew-Lytle, director of communications at the association. "This is a requirement set out in your banking agreements, and if customers have taken the appropriate steps, then they will be protected from fraud losses by the banks' zero liability policies."
Also see: Anyone Can Spot a Fake New $100 Bill>>
Here are some password tips.
Choosing passwords
Check with your bank to see if it has any special policies for user passwords -- Each bank has its own way for consumers to choose passwords and PINs.
Avoid "easy guesses." There's a reason law enforcement officials call ID thieves con "artists" -- they're actually pretty savvy about cracking password and PINs. That's why you should never use the following password "themes":
Your name or that of a close relative
Your birthdate, year of birth, telephone number or address or that of a close relative
Your bank account, debit card or credit card number
A number on any other identification that you keep with your debit and credit cards in your wallet, such as a driver's license or social insurance number
A password or PIN used for other purposes
Also see: Parents Are Panicked Over Kids' ID Theft (Teens, Not So Much)>>
Protection tips
Never share your debit or credit card access codes -- not even with the spouse or your kids. Also:
Shield your PIN when entering it. Don't write it down; memorize it.
Report lost or stolen cards immediately.
Always check your monthly bank and credit card statements, or check your accounts online regularly (try to do that weekly, or at least, monthly.)
Never give out your card number over the phone or Internet unless you are dealing with a reputable company. The only time you should give it is when you have called to place an order.
Protect your home computer. Make sure you install anti-virus, anti-spyware and Internet firewall tools bought from trusted retailers or suppliers. Here's one rundown of ID theft protection software for consumers.
Whatever you do, don't take your bank password and PINs for granted.
Why? Because ID thieves are counting on you to do just that -- and strike when you least expect it.