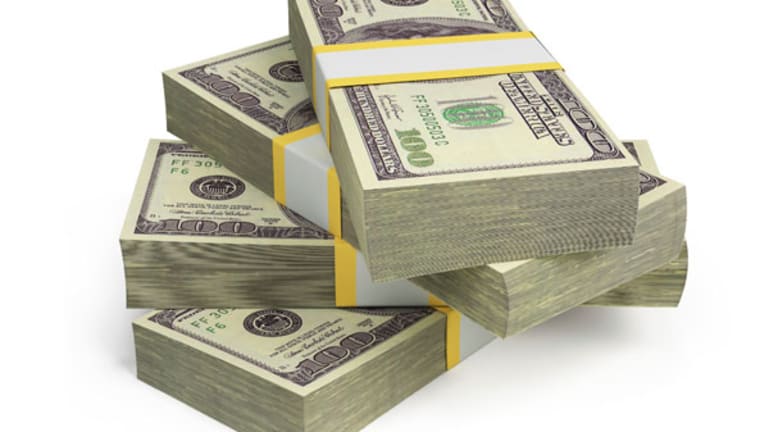 How to Invest Your IRA In Your Future Retirement Home
The Self-Directed IRA is perfectly legitimate, even coming with the blessings of the Internal Revenue .Service
The Self-Directed IRA is perfectly legitimate, even coming with the blessings of the Internal Revenue .Service
NEW YORK (
) --
According to the Employment Benefit Research Institute
, 49% of Americans are either "not too confident" or "not at all confident" about achieving a comfortable retirement. And it's true: A comfortable retirement can demand a lot of money many Americans don't have.
One novel way working Americans can close that retirement gap is to buy a home and rent it out to generate more retirement income, all using an
.
Also see: 5 Things You Didn't Know About Taking a Vacation
That's what Lil Miller-Fox did, and she's more than lived to tell the tale.
The Vero Beach, Fla., resident and founder of the website
says using what she calls a "checkbook IRA" to invest in a retirement home is an idea whose time has come.
Miller-Fox established a self-directed checkbook IRA to buy a house in Sebastian, Fla., a private gated community -- opting to buy her retirement home now with home prices and mortgage rates at historic lows. (The average 30-year fixed-rate mortgage stands at 3.60%, according to the
BankingMyWay Weekly Mortgage Rate Tracker
.
"Very few people know about this," Miller-Fox says. "But it is a great way for someone like me to manage my retirement funds. I feel much more comfortable investing in tangible real estate than stocks and that sort of thing."
Miller-Fox says only 2% of the population uses their retirement funds to invest in their own retirement home, but more would if they knew it was perfectly legitimate, coming with the blessings of the Internal Revenue Service.
Under
you can invest some or all of the funds in a tax-sheltered IRA or other simplified employee pension plan and buy real estate. (Just stay away from gold, collectibles and life insurance investments, the IRS says.) So-called self-directed IRAs allow investors to move cash around from stocks and bonds and into real estate -- even your own retirement home.
There are some restrictions. You can't live in the house or use it as a vacation home -- it's only a rental property. In addition, there are tax penalties linked to taking any cash out of your self-directed IRA. But IRS rules do allow you to sell the home and keep the profit, or use your IRA funds to buy multiple homes.
Also see: Your Living Trust Still Matters
Miller-Fox says it may sound complicated, but using an IRA to buy real estate is fairly straightforward -- once you vet the idea thoroughly with a trusted financial adviser who knows about self-directed IRAs and your own financial picture.
"I purchased a home for cash just to see how this worked," says Miller-Fox "It worked great. It's not complicated at all. I've had the property rented and the rent is deposited into my checkbook IRA each month. And I pay all the bills from there. I'm in full control."