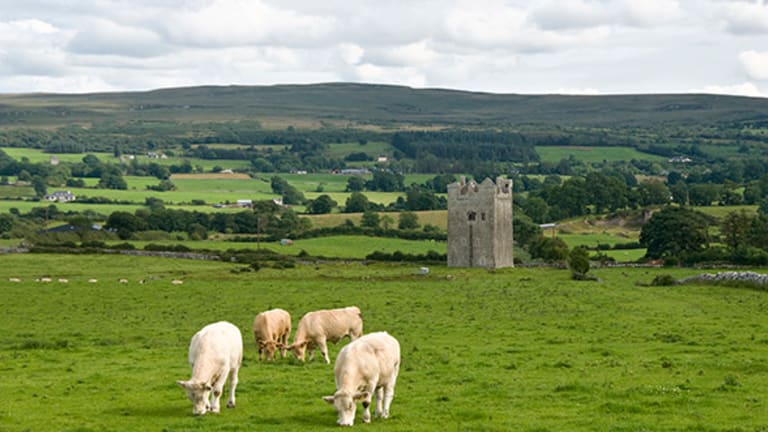 How to Invest in Sustainable Practices
Aspiration launches new fund for values-driven investors.
Aspiration launches new fund for values-driven investors.
Aspiration, an online investment firm geared toward values-driven investors, announced the launch of a new financial product with UBS Asset Management that balances a low entry threshold with a high standard for sustainable stewardship. The Aspiration Redwood Fund (REDWX) requires a $500 minimum investment from individuals, which puts them in a league with companies that demonstrate ethically responsible and sustainable environmental, labor, or governance practices (ESG). It joins the Flagship Fund (ASPFX) and the high-yield checking account, called the Summit Account, as the third major product from Aspiration.
With this move, will Aspiration—which sets fees according to a "pay what is fair" structure and donates 10% of its revenue to charities and microloans—strengthen its leadership in the values-driven economy, especially among Millennials? Signs point to yes. Money magazine recently awarded the Summit Account the "best in class" monicker, and in September, Aspiration closed $15.5 million in Series A funding.
"Our products are all built around responding to a specific pain point of the everyday investor—whether it was volatility with our first fund, challenges around savings and bank fees for our checking account, or now democratizing access to sustainable investing strategies usually only available to the very wealthy," says Aspiration CEO Andrei Cherny.
What makes the Redwood Fund different from the Flagship Fund is that it's the first retail investment vehicle that mirrors the Sustainable Standards Board (SASB) materiality map, a rubric that details intersections between issues (environment, social capital, human capital, business model and innovation, and governance) onto eight different sectors including health care, transportation, and technology.
Leveraging UBS is a smart move, with its $652 billion in assets and 2,500 employees in 24 countries. And, the Redwood Fund (as well as the Flagship Fund) is part of the growth of targeted ESG-themed funds, according to the Forum for Sustainable and Responsible Investment (USSIF). In its 2014 trends report, USSIF observed that sustainable, responsible, and impact investing (SRI) nearly doubled from $3.74 trillion in assets at the top of 2012 to $6.57 trillion two years later.
It's the most impressive growth for SRI investing to date during a 24-month cycle. Going back 20 years, the lion's share of SRI investing in the United States centered on somewhat toothless shareholder resolutions, with only a scant few money managers and community institutions that actually incorporated ESG issues—such as executive compensation, environmental degradation, or board diversity—into its decision-making process.

Together, shareholder resolutions and ESG factors represented activity around approximately $500 million in assets. From 1995 to 2012, SRI investing slowly climbed to just shy of $3 billion. And, then in 2014, ESG criteria entered into the investment analysis and portfolio selection more than twice as frequently as shareholder resolutions or ESG/resolution combinations.
"Redwood is built on investing in companies whose ESG policies are ones we believe will make them more valuable over time than their competitors," says Cherny. "This means that now retail customers can invest their values without sacrificing returns."