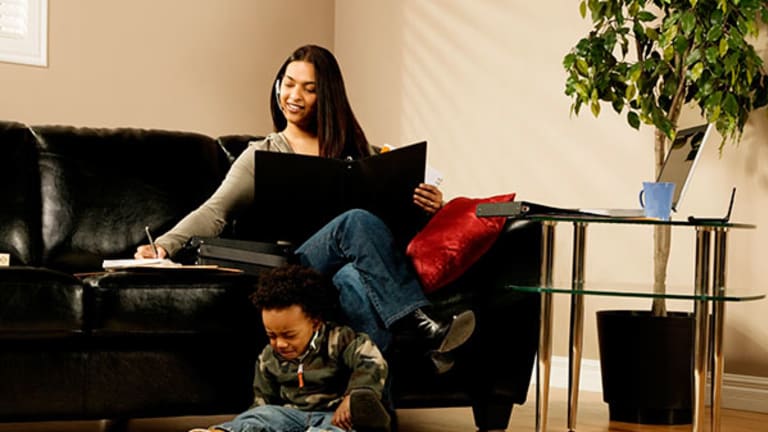 How to Focus Your Job Search in the First Quarter
If you're looking for a job, it's always good to have some insight on the kind of candidate companies and recruiters are really after.
NEW YORK (TheStreet) -- If you're looking for a job, it's always good to have some insight on the kind of candidate companies and recruiters are really after. Although experience is essential in any field, strong job-seekers should also be prepared with the kind of leadership skills and performance techniques hiring managers want. With a changing job market and fluctuating economy expected in 2014, some skills will be essential for success. We checked in with experts to find out the top five skills that will boost your resume this year.
1. Agility and adaptability
"We're seeing a strong need for adaptability, flexibility, agility, whatever you want to call it," says Angela Hills, executive vice president of Pinstripe, a talent acquisition and management firm. "Organizations need people who can get in and adapt to the ever-changing landscape of their business."
Even if you think your career has been fairly static, reflect on times you have performed during uncertain times, Hills says.
"Being able to jump in and sort things out during periods of ambiguity and perform effectively during those uncertain times is a skill in and of itself," Hills says. "Candidates should come prepared with instances when they have demonstrated this."
2. International experience
Managers today want to see global, multinational experience, Hills says.
"There is the perception that there is a shortage of people in the right point in their career that they are willing to take international assignments," Hills says. "There is a heated conversation about how we can think differently about international experience -- how we can make it desirable and make it work."
As more organizations realize they can't just look at business from a single region, individuals who have had global experience and taken international assignments have a marketable and transferable skill, Hills says -- they've just got to connect to the value.
Also see: What America's Workforce Will Look Like in 2014>>
"Take a look at the companies you're targeting and connect the dots where your specific regional experience would match to the companies you're interested in," she says. "Be mindful that you can be competing for the same job with people in multiple regions of the world."
Even if you find yourself coming up short in the international experience department, there's no reason you can't brush up on global trends, says Mark Anthony Dyson, founder and publisher of TheVoiceofJobSeekers.com.
"What your competition may not be doing is speaking to employers with industry trends in mind," Dyson says. "If the company conducts international business,  you should know the trends."
3. Having the latest certifications and training -- or at least a willingness to learn
Many industries have specific technical skills that require training and/or certifications that must be renewed -- sometimes annually. If you're not current on the trainings within your industry, you need to get that way, Hills says.
"With that said, you've also got to recognize that in some environments, the pace of keeping up with the latest and greatest is an ongoing challenge," she says. "Really good companies are looking for your willingness to learn, more than they're looking for you to have every training session completed."
Today, more companies hire based on aptitude and core expertise, and for the right candidate, they're willing to invest in teaching the other pieces of the puzzle, Hills says.
"Companies have recognized that they aren't going to find people who check every box of competencies," Hills says. "But they do want to see that you know what's happening and you know what's coming -- that you've taken your personal time to keep up with the latest and greatest in your industry."
4. The ability to become part of the team -- and generate results
Also see: Your Financial Musts for 2014>>
Unfortunately, most candidates tend to focus their resumes on their abilities and fail to highlight examples of how they worked with and through others to achieve results, says Donna Weiss, managing director at member-based advisory company CEB.
"Failing to do so does not give the recruiter/hiring manager a very clear sense of how you might interact with colleagues in the organization," Weiss says, adding that candidates must show they can get the job done effectively by "working with and through others in today's interconnected work environment."
All candidates should enhance their CVs and prepare their interview examples in a way that will enable them to demonstrate "network fit," showing that the way they work will fit well with the way others at the organization work, Weiss explains.
5. Knowledge of "soft skills" -- the interpersonal kind
In the past, employers might have focused more on hard skills how strong are the individual's Excel skills, for example. Now, the thought is that hard skills can be learned fairly easily, but the softer, less tangible skills usually have a steeper learning curve, says Paul McDonald, senior executive director for Robert Half.
"Recruiters are looking for professionals with a blend of soft and hard skills, McDonald says. "It's often not so difficult to find technical skills, but those who combine a strong hard skill set with great interpersonal skills are much more difficult to come by."
Communication skills are more important than they have been previously, since nearly all positions require teamwork these days, McDonald explains.
"The issue for most companies isn't that they need more data or knowledge -- it's that they need people who can help them understand which knowledge to act on, and clearly communicate their recommendations."
In addition to communication skills, critical thinking, customer service, creativity and adaptability are all key areas that will improve a professional's marketability in the coming year, he adds. Although these areas have always been important, today's employers are more tuned into them than ever.