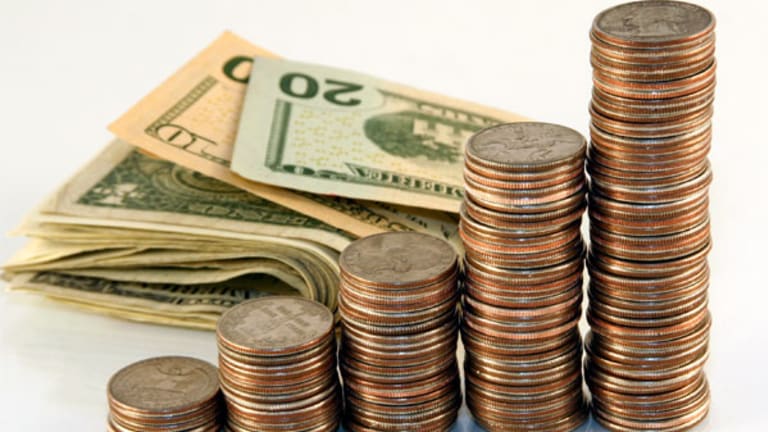 How to Find the Perfect Checking Account: Think Small
In the opinion of one expert, the perfect checking account exists only at smaller financial institutions.
NEW YORK (
) -- Banks are increasingly looking for ways to increase fees from consumer services - and one way they've done that is to stop offering checking accounts for free.
Now banks, large and small, are charging about $5 per month to service consumer checking accounts, but also charging to replace lost debit cards; close checking accounts; and for incoming wire transfers.
But that doesn't mean free checking accounts are going away. Kasasa, of Austin, Texas, specializes in finding free checking accounts and has a few
on how consumers can find the "perfect" one, which boils down to five key items:
No matter what, keep thinking "free." Kasasa says that, contrary to conventional wisdom, free checking accounts "do exist." To find one, think small, specifically community banks and credit unions.
Look for refunds on ATM transactions. The prefect checking account also includes refundable ATM transactions. It's not not always easy to find, but some banks offer it. Make sure to ask the bank you're considering if they'll give you money back on ATM transactions, which now average $2.50.
Avoid minimum balances. Banks are increasingly looking to charge for minimum balances on checking accounts -- but you don't have to pay them. The perfect checking account, according to Kasasa, is one with no minimum balances.
"Cash back" is king. Some banks will give you cash back for using their debit cards or for keeping their deposit accounts open, even if there's not a lot of cash stashed away in them. Again, small, local banks and credit unions are more likely to offer cash back. Make sure to ask before you sign on with any new bank.
Think small for great service. According to Kasasa, 92% like the service they get at credit unions and local and regional banks, compared with 69% of consumers who are happy with the service at "megabanks."
If it sounds like the perfect checking account exists only at smaller financial institutions, that is the case -- at least that's how Kasasa sees it.