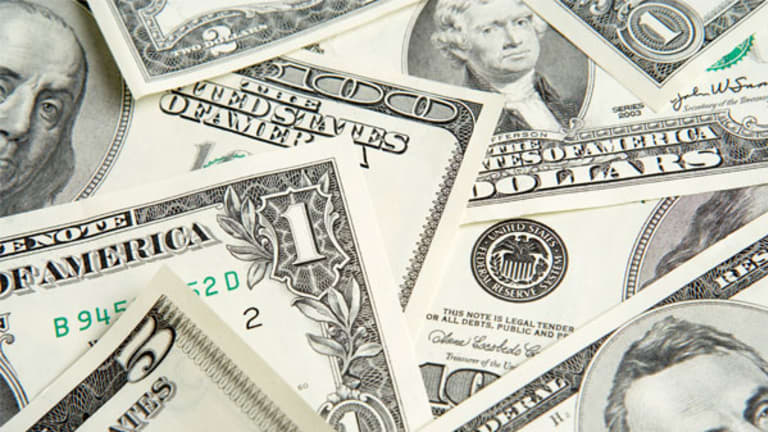 How to Find a Job With Twitter
More candidates are using Twitter to find a job, but is it right for you? Experts weigh in on how far a tweet gets you.
NEW YORK (
) -- Whether you're looking for your first internship or you're ready for new management opportunities, most job-seekers know that online job boards and employment websites are great places to start -- but what about
Twitter
?
With social media now a part of everyday life, more companies have begun Tweeting and Facebooking job listings, and experts say it's no surprise job-seekers have responded loud and clear.
Also see: Top Ten Traders to Follow on Twitter
According to a
JobVite
survey, 73% of hiring managers have used social media for recruiting, and last year 46% of the workforce used Twitter to conduct business -- up from 37% in 2011.
The study also found that out of the 73% of companies that found a hire through a social media network, 15% hired through Twitter.
New York-based Recruitment firm
Phifer & Co.
boasts 32,000 Twitter followers, and CEO Brian Phifer says that in the past five years his company has made 25 hires thanks to responses from his company's Tweets.
"It's usually the age group of 23-27 years that respond or are hired through Twitter, but we have had a couple of senior hires as well," says Phifer, who's used the site to hire for positions in marketing, advertising and PR.
Phifer says he typically posts jobs to Twitter with a link to the job opening. He also includes the job title and location -- if the 140-character limit allows.
"Most of these individuals embrace social media because of their field, but it's also a sign of the times that twitter can in certain instances work a lot more than any job board," he says.
The more creative the job, the more likely the company is to post the position on its social media channels, says Peter Handal, CEO of
Dale Carnegie Training
.
"This type of recruiting/hiring process is more popular in certain industries than others -- it is still relatively unconventional by traditional standards," Handal says. "But any company that has a digital presence can hire or seek out potential employees via social media."
Also see: 6 Myths About Resume-Writing You Can Forget
Job-seekers who keep an eye out for job openings on social media may be able to gain a better idea of what companies they'd be best suited for by reading and following posts.
"If you are interested in a certain company, follow it! Not only is there a higher chance to see career opportunities, but you might learn something important you can use in an interview," Handal says.
Job-seekers should be careful that they limit their initial involvement with companies on Twitter to a simple "follow" or "retweet," says Tom Gimbel, founder and CEO of staffing agency
LaSalle Network
.
When you find the company or hiring manager you are trying to get the attention of, don't harass them or be a pain. Social media is the new voicemail. The job candidate has to ask themselves: Would they leave a recruiter a voicemail three days per week? When you come across as desperate, that's when they will shy away.
Gimbel advises using Twitter the same way you would use
Google
(GOOG)
or the company's
Facebook
(FB)
page -- to find out more information on the company, its executive team and the hiring manager. And keep in mind that just as you may be using social media to find out more information about a company, they may be using it to find out more about you.
"If you know what to look for and how to evaluate it, you can tell a lot from someone's page, whether it's the candidates level of professionalism -- their picture, Twitter handle, etc. -- how active they are with retweeting and involvement in conversations and how they communicate, whether it's personal or professional," Gimbel says.
Even if your social media persona is on the shy side, don't let that stop you from joining in the conversation and seeking jobs when you can. Jay Meschke, president of
CBIZ Human Capital Services
says that "no rock should be left unturned" when it comes to your job search.
Also see: 10 Worst Jobs in America
"Yes, definitely, job-seekers should be utilizing Twitter if they are in an industry or field that values social media and Twitter," Meschke says. "Progressive and creative companies are having success with Twitter. Targeted positions tend to be entry level up to mid-level management posts. Think of it as a tool for the TED & SXSW set."
No matter how much social media job hunting you find yourself doing, keep in mind that it's probably not enough if it's all you're doing.
"More commonly, we're seeing employers incorporate social media into their recruiting strategy. While Twitter is not the most popular social media platform for recruiting, it is beginning to make a name for itself within particular industries and career fields," says Amanda Augustine, job search expert for
The Ladders
.
Augustine says she typically recommends that job-seekers use Twitter for "reconnaissance" only, adding that they should make certain they interact with companies using their professional Twitter persona -- not their personal one.
And for job-seekers who may be planning to Tweet their way to the top, Gimbel advises not to get too excited just yet.
"Are companies only using Twitter? No. Hiring managers don't rely on one medium to end their candidate search. Other factors are still important, and in social media,
LinkedIn
(LNKD)
still holds its rank as the dominant source when seeking candidates," he says. "The traditional hiring practices of submitting resumes and conducting in-person interviews will always be relevant because certain communication skills are needed to land the job, and those are primarily revealed in person."