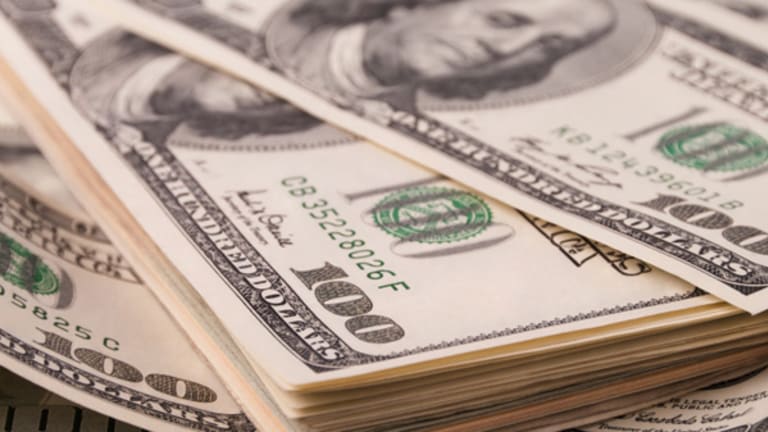 How to Crowdfund Your College Costs
Start-ups aim to help parents and students employ "crowdfunding" to meet the high cost of higher ed.
NEW YORK (
) -- It's the 21st century equivalent of getting a $25 savings bond from grandma for college.
A handful of start-up companies are aiming to help parents and students employ "crowdfunding" -- the hot new technique that involves using the Web to raise small donations from large numbers of people -- to save for college.
"Relatives and friends have been giving loved ones cash and checks for college since time immemorial," says Ed Thomas of FiPath.com, one such site that's gotten about $1 million in angel funding from Atlanta-based Imlay Investments. "What we're trying to do is just bring that system forward and make the transaction easier for everyone."
Sites such as
help parents and kids calculate how much they'll need to save for college, then offer automated ways to hit up relatives and friends for donations using email and social media.
In FiPath's case, loved ones can donate money automatically to a child's 529 plan or other savings vehicle using
PayPal
, spending about $2 per transaction in PayPal fees. (FiPath doesn't charge users anything, instead making its money by selling client leads to financial advisers.)
Thomas, who holds a Stanford University MBA, is using the site to help raise the roughly $800,000 that FiPath's database estimates he'll eventually need to send his 2- and 5-year-old children to top schools.
"The average financially responsible parent will put away a few hundred dollars a month toward their kids' educations -- but the cost of college is rising so fast that that's not going to have the impact they're hoping for," he says. "But if you apply a version of crowdfunding to college savings by asking family and friends for help, suddenly you can hit those savings targets."
In Canada, crowdfunding site
Scolaris
helps high-school and college kids in asking family, friends, co-workers and even strangers for small donations to raise 500 to 1,000 Canadian dollars toward their next tuition bill.
Founder Mark Mauleesan, a 29-year-old who recently graduated medical school with some 60,000 Canadian dollars in student loans, launched Scolaris after seeing people use crowdfunding to raise money for seemingly unimportant things such as buying laptops.
"I thought, 'If donors are giving people money to buy a watch or finance a movie production, why wouldn't they help someone go through school?'" he says.
Scolaris helps students build
Facebook
(FB)
-like profiles that show what they're studying and why -- complete with photos, videos and blogs.
Donors typically give 5 or 10 Canadian dollars at a time via PayPal, paying about an 8% fee (half to Scolaris and half to PayPal). Scolaris later remits the money to the student's school help cover the coming semester's tuition.
"We're basically helping students ask
loved ones to put their money where their mouths are and help a young person go to school," Mauleesan said.
Market watcher Carl Esposti of Crowdsourcing.org says such sites aren't true crowdfunding efforts because they appeal to families and friends rather than the "crowd" -- the broad public -- for money.
But he says sites that "facilitate making small payments
for college and allow you to track and monitor donations are still a nice use of the
crowdfunding concept. I think helping students fund their educations will certainly hit a chord with many people."