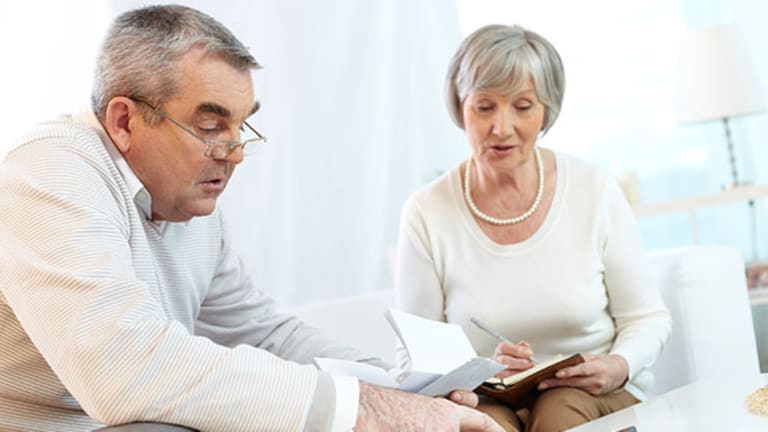 How to Catch Up on Retirement Savings
Americans are still woefully lacking in their retirement savings with only 19% who are saving more this year compared to last year.
NEW YORK (MainStreet) —Americans are still woefully lacking in their retirement savings with only 19% who are saving more this year compared to last year.
One in ten working Americans did not contribute to their retirement this year or even last year, putting them at risk of not having enough money once they stop working, according to an August survey conducted by Bankrate.com, the North Palm Beach, Fla.-based financial content company. The report found that 14% of consumers are saving less while 55% are saving about the same amount.
"With millions of Americans behind in their retirement savings, it is important not only to save, but to save more each year," said Greg McBride, CFA, Bankrate.com's chief financial analyst. "Even for those saving the maximum, 401(k) contribution limits increased for 2015, affording the opportunity to put more away for retirement. The keys to successful savings are paying yourself first and automating the process as much as possible."
The report found that while 14% of Americans are currently saving less for retirement, this is a massive improvement from 2011 when 29% of Americans were saving less for their golden years.
The Financial Security Index by Bankrate slipped for a third consecutive month to 101.2 and demonstrates the lowest reading since October 2014. Any number above 100 indicates improved financial security compared to one year ago. The Financial Security Index has been above 100 every month since June 2014, a long streak of 15 consecutive months.
While feelings of job security rebounded from last month's decline, the readings for each of the other components -- savings, debt, net worth and overall financial situation -- have all declined.
Women's feelings of financial security turned negative for the first time this year, the report said. While men's feelings remain positive, they tied the lowest reading of the year. Both men and women continue to say they feel less comfortable with their savings now as compared to one year ago. Women's comfort level with the amount of debt also turned negative this month for the first time since December 2014.
Catching Up on Savings
Amid the negative sentiment consumers have about their savings, increasing their allocation for their retirement portfolio can be an easy feat.
The easiest way for the majority of employees to save each month is to sign up for their company's 401(k) plan, which takes the money "automatically from your paycheck and getting it to work for you without having to think about it," said McBride. Many plans now automatically enroll employees into the 401(k) plan and other companies have opted to increase the amount employees save by increasing it each year.
"The increasing use of auto enrollment and auto escalation in 401(k) plans has helped increase plan participation and increase the amount participants are saving each year," he said. "Auto enrollment defaults new employees into the 401(k) plan without them having to take action and auto escalation increases their deferral percentage by one percentage point each year."
While many people rely on their company 401(k) to amass a retirement portfolio, consumers whose employers do not offer one should still contribute to an IRA.
"Even if your employer lacks a 401(k) or similar plan, if you or your spouse have earned income, you are eligible to contribute to an IRA," McBride said. "Particularly if you don't have a workplace plan, grab the bull by the horns and open an IRA. Many mutual fund companies will permit you to open an IRA with regular monthly contributions in lieu of an initial opening investment."
Investors who are just starting out in their career might not be able to max out their 401(k) or fully fund a Roth IRA, but that should not prevent them from getting started, said J.J. Montanaro, a certified financial planner at USAA, a San Antonio, Texas-based financial institution. Even contributing as little as 1% into the plan at work or $50 per month into an IRA can "provide a retirement beachhead that you can expand in time," he said. A Roth IRA also gives investors some flexibility because you have the option to withdraw your contributions without having to pay taxes or penalties anytime.
Instead of spending your annual tax refund, turn it into retirement savings during the year, Montanaro said.
"Adjust your withholding and bump up your contribution to your retirement instead of waiting for the big refund that's usually a reality each year for many people," he said. "Before you can save, you've got to know where your money is going, so tracking your spending can actually yield some low hanging fruit and opportunities to cut back or cut out to free up money for retirement."

Consumers who have improved their credit scores should look into refinancing their mortgages or even car loans. The money saved from paying less interest and lower payments could be allocated toward a retirement portfolio, Montanaro said.
A recent survey from the National Foundation for Credit Counseling (NFCC) found similar results with nearly three out of ten people who do not save any money for retirement. Out of the people who are saving money, 65% are stashing it in a savings account and only 30% have investments or mutual funds, 29% have a 401(k) plan and 25% save their money in IRAs. A surprising 9% are keeping their savings in their home.
Learning to cut back on expenses can yield extra money each month that can go towards retirement, said Bruce McClary, spokesman for the NFCC.
"Living lean is the key to maximizing every opportunity for retirement savings," he said. "Place reasonable limits on discretionary items like eating meals out, trips to the grocery store and use of electricity in the home."


Also, watch out for unintended fees that you incur from making late payments on utilities or credit cards which add up quickly and leave you with less money for retirement contributions.
"It is also a good idea to steer clear of unnecessary fees by keeping scheduled medical appointments and practicing safe driving," McClary said. "Limit the use of high interest credit cards by consolidating accounts into the lowest available rate and paying the balances before interest starts to accrue."