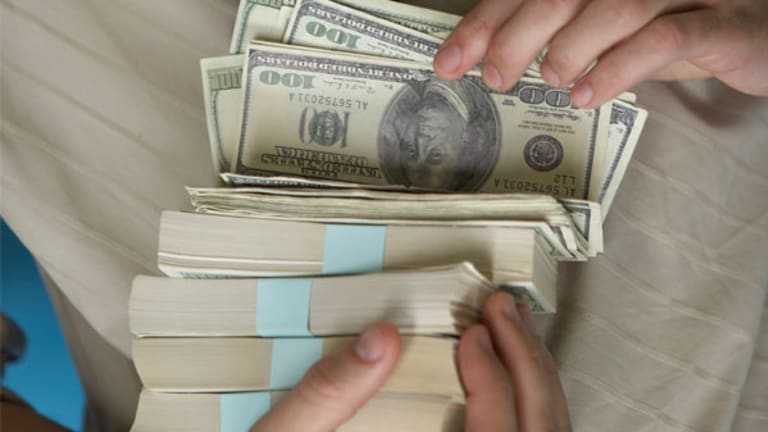 How To Build Your Dream Home From Scratch
Even in a poor economy and housing market, building a dream home doesn't have to be a nightmare.
BOSTON (MainStreet) -- If you want to build your dream home and don't want to ride out the economy to do it, there's good news and bad news for you.
The optimist's view is that the $272,000 average sale price for a new home is still well below the $300,800 buyers were paying in 2007, and the 55,000 owner-built homes constructed last year are a marked improvement from the 51,000 that went up in 2009, according to the Census Bureau. The more pessimistic and prevailing view is that the combination of an oversupply of homes, poor appraisals and a tight lending climate are keeping the construction of owner-built homes at nearly half of their 2007 level of 104,000.
Even in a poor economy and housing market, building a dream home doesn't have to be a nightmare.
Those same issues drove owner-built home construction down from 26,000 homes in the first half of 2010 (before the first-time homebuyers credit expired) to just 22,000 in the first half of this year. A further 0.7 drop in new home sales last month, coupled with the National Association of Homebuilders' report that new home construction dropped 1.5% and building permit applications fell 3.2% during the same period, frames out an even tougher road ahead for those looking to build from scratch.
If a potential homebuyer is fortunate enough to qualify for mortgages that Freddie Macundefined list at 4.22% for a 30-year fixed rate or 3.44% for a 15-year fixed, the search for that dream home will be a lot easier. Stephen Melman, director of economic services at the National Association of Home Builders, offered homebuyers the following blueprint for building the home they thought could exist only while they zoned out at the office or slept in their shoebox-sized apartment:
1. Get an architect.
Unless you're pretty handy at the drafting table or are lazy and just want to score the blueprints to someone else's dream house online for a few hundred bucks, you're going to need someone who can bring your napkin scribblings and daydream beliefs to life.
"First of all, the dream home idea needs an architect," Melman says. "All of the ideas need to be fleshed out, and those discussions will enter into the decision about the cost ceiling, where to purchase the lot, what kind of lot, what kind of area and neighborhood" to build in.
2. Understand your limitations.
Cost constraints can rein in the dream house a bit, but nothing can stop that dream in its tracks like not having a place to build. There's a chance the town or city of your dreams just doesn't have an open lot for you, but existing home prices that have fallen from an average of $198,100 in 2008 to $174,000 last month make it much easier to turn the good bones of someone else's home into your ideal house.
"If such a lot is not available, then the owner/architect will have to find an existing home in the right location that can be rehabbed to meet the same dream home concept," Melman says. "Starting from scratch has obvious advantages, but there is no reason that the perfect location need by skipped if an existing structure can be purchased and rehabbed."
3. Assemble the team.
The architect alone can't seal the deal. He or she will have no trouble designing your home, but may have little idea about how local ordinances restrict what can and can't be built on the property.
"An experienced architect might need outside advice if the site has elevation issues, or a lawyer to ensure there are no zoning constraints," Melman says.
Once all of those issues are resolved, it's time to look for a builder. There are no shortages of services for this sort of thing; the National Association of Home Builders' Move.com site and local home builders associations can help you find the right builder. Even those agencies urge caution.
The NAHB suggests buyers make sure'the builders have a permanent business location and a good reputation with local banks and suppliers and find out how long they have been in the building business (three to five years is usually a healthy minimum). Buyers should also check out the company's rating and if there have been complaints filed with the Better Business Bureau; make sure the builder has sufficient workers compensation and general liability insurance (otherwise accidents may be on your hands); and ask the builder to provide you with names of previous customers. If they won't, beware. If they do, ask the customers if they would hire the builder again.
Ask if you can see the builder's work, completed and in progress, and check for quality of workmanship and materials. See how you communicate with the builder you'll be spending the next few months around and, if you're comfortable, make sure the builder provides you with a complete and clearly written contract.
Most importantly, be wary of unusually low-priced bids. If the builder can't pay for the materials and labor as your home is being built, that red flag may be waving too late for you to do anything about it.
4. Be patient, but not that patient.
You're building something out of nothing. It's going to take time.
Just realize that much of that waiting and working should come on the front end. If you're putting a great deal of effort into your plans and have as much of your work laid out in as simple terms as possible in the beginning, building your house should feel more like assembly than construction.
"The best advice is that the thinking, hiring and design stages should take about twice as long as the actual construction," Melman says.
5. If you can't be with the one you love, love the one you're with.
With all apologies to Stephen Stills and his ode to settling, a dream home that falls out of a buyer's financial range or exists on a lot that simply isn't available in the place he or she wants to be isn't the end of the world.
If the house you're living in isn't your dream house, the NAHB says it could be for far less than it would cost to move or rebuild. The American Homeowner Foundation says selling a home and moving typically costs about 8% to 10% of the value of the current home. Much of this goes into moving expenses, closing costs and broker commissions that have no direct impact on a home's quality.
Remodeling can not only help transform your house from a place you live to a place you where want to stay, it can add value to your home while adding the features you've always pined for.
Remodeling magazine's Cost vs. Value report notes that adding the $11,000 wooden deck you always wanted adds $8,000 to the price of the house. Small fixes such as new front and garage doors recoup close to their entire value, while major construction such as a full $58,000 kitchen remodel or a $51,000 attic bedroom conversion return 68% to 72% of the initial investment. It's not a change of scenery, but even simple changes and upgrades can make home quirks that plague your nightmares a little more dreamy.
"Over the past few years, building-product manufacturers have invested in researching and developing new and better materials for every residential system from exterior walls to acoustical insulation to roofing materials," Melman says.
RELATED STORIES:
>>7 Places To Get That House In The Woods
>>7 Cheap Places For Foliage=Friendly Homes
>>3 Best Ways To Move Across Country
Follow TheStreet.com on Twitter and become a fan on Facebook.
Jason Notte is a reporter for TheStreet. His writing has appeared in The New York Times, The Huffington Post, Esquire.com, Time Out New York, the Boston Herald, the Boston Phoenix, the Metro newspaper and the Colorado Springs Independent. He previously served as the political and global affairs editor for Metro U.S., layout editor for Boston Now, assistant news editor for the Herald News of West Paterson, N.J., editor of Go Out! Magazine in Hoboken, N.J., and copy editor and lifestyle editor at the Jersey Journal in Jersey City, N.J.