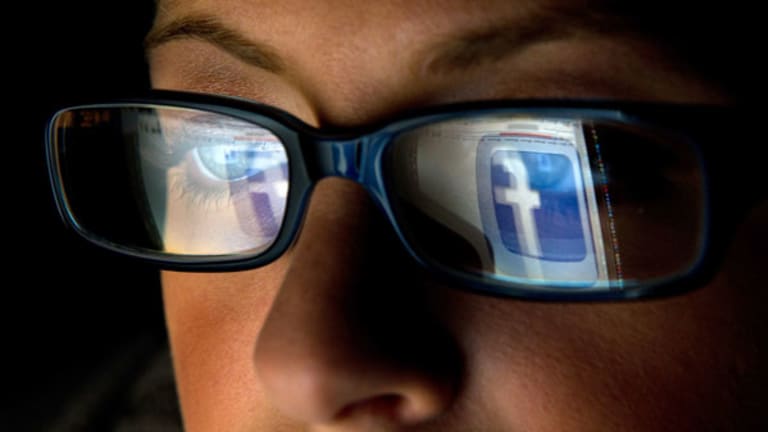 How to Avoid Debt Collectors on Facebook
Debt collectors are skulking around social media, looking at your pictures of that new speedboat. Unfriend!
NEW YORK (
) -- While there is a lengthy list of what debt collectors are not allowed to do, federal law makes no mention of how collection agencies can use social media. For some debt collectors that is permission to get creative.
It is astonishing how many debt collection firms have a policy on how to use
Facebook
(FB) - Get Free Report
to track people down. It has become a part of the digital world in which we live in, and collection agencies are routinely using social media as a source of information.
Some debt collectors create a fake Facebook account and try to "friend" someone. If the message is accepted, even if they don't know the person, the door is opened: A debt collector can learn all sorts of things about your relationship status, mutual friends, job, hometown, hobbies, likes and so forth.
There are steps you can take to avoid dealing with debt collectors in your social media world.
Strangers are not your friends!
Don't accept friend requests from strangers -- ever. It might be a friend of a friend, but it could also be a debt collector or a spam machine.
Keep your business private.
It is shocking the number of users whose Facebook profiles are set to completely public. Even people who are not your friends can see all your pictures and some of your information. Setting your profile to private reduces the likelihood a debt collector can access your profile and photos.
Don't give out too much information.
Most people don't post their Social Security or credit card numbers online, but they will list a birthday or their phone number. If someone walked up to you on the street and asked your date of birth, would you tell them? Probably not. If you know you owe debts and get a new cellphone number, do you think it is a good idea to post that cell phone number online? Definitely not.
Less is always more.
Share too much information online and you leave a trail of bread crumbs for anyone to follow. Do you really need to tell everyone the exact time, date and location of that family reunion?
Honesty is a virtue.
Don't post pictures of your new speedboat or that trip to the Caribbean, then tell debt collectors you are broke. Living well is fine. But don't expect to fool your creditors. It will always come back to haunt you.
Get help.
No one enjoys being behind on their debts, but there is a tendency to stick your head in the sand. The problem won't go away by itself. Most reputable debt collectors are just doing a job and would be perfectly happy to work on a payment plan that fits your budget. You won't know until you talk to them and try. Regardless, make a plan to become debt free. Then you can avoid aggressive debt collectors completely.
If you are contacted by a debt collector, print the message or save the screenshot. Go online to the
Consumer Financial Protection Bureau
and file a complaint. The CFPB is serious about debt collectors who cross the line, and your complaint really does mean something. If all else fails, talk to a consumer rights lawyer. Maybe you have grounds to sue.
Bill Bartmann is the CEO of debt advisory firm, Bartmann Enterprises, and the CEO of CFS II, a debt collection company. Bartmann is the author of
Bailout Riches! How Everyday Investors Can Make a Fortune Buying Bad Loans for Pennies on the Dollar
. His recently published book,
Out of Control: Cases of Debt-Collection Abuse in America and What We Can Do About It
, documents clear patterns of abusive tactics used by unethical collectors.