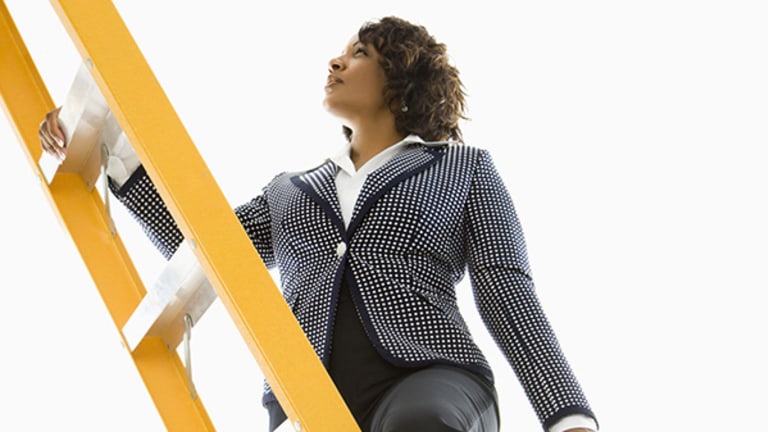 You may feel with every fiber that you deserve more pay, but make no mistake as you walk into your boss's office: arguing effectively for a raise requires logic, facts and knowing what to do if you're turned down.
This might be a good time to ask for a pay bump. A recent survey by the advisory firm Towers Watson showed that most companies plan to increase pay some 3% this year. Your raise this year can also mean money down the road, since your future salary increases often ride on a percentage of what you earn now. How to ask? Before you negotiate, prepare a number and a vision of what you want.
"What's the average pay for [your] position?" says Mary Beth Storjohann, advisor at Workable Wealth in San Diego. "Where can you move to in the company?"
"It's your job to supply your boss with the objective data that establishes your value in the company," says Ann Daly, Ph.D., a career and executive coach for women in Austin. That means two tactics in particular, she adds.
"First, documenting your measurable contributions to the organization," she says. "What's most important to your boss? What are the company's top priorities or initiatives? How are you helping to move the needle? How can you measure that?"
"Second," Daly adds, "you should always keep abreast of your value in the marketplace. Besides online searches, your professional organization usually does annual salary surveys - just another excellent reason to get and keep involved with professional organizations."
Sophia Bera, financial advisor and founder of Gen Y Planning, recommends researching salaries in your profession on such sites as Glassdoor and PayScale. The U.S. Department of Labor's Bureau of Labor Statistics also has data on the average national pay in various professions. Bear in mind that more U.S. companies are basing raises on performance as the main factor, according to a recent survey. Resist the urge to ask for a bump solely for personal reasons, such as the fact that your your rent went up or that your last vacation came in over-budget, Bera adds. If you're on par with the average salary for your field, you can still ask for more - if you prove your work provides value to your company, Storjohann says.
"Workers should consider their role, the tasks or projects they've completed and the value they add to the company," she adds. "Also consider that just because you're asking for more, you're very likely not going to get fired. It just demonstrates that you want to know what it will take for you to earn more or get to the next level in the company."
Storjohann adds that before any raise talks, you must also agree with your boss on a performance plan that spells out what success means for your role. Bera stresses the importance of data in your raise argument: "Such as, 'I generated X dollars in additional revenue for the company. I saved the company X dollars this past year. I streamlined the following processes and procedures.' The numbers speak for themselves. If you received positive customer feedback via email, save this in a folder and use it in your review. Quote what [the customers] said."
Storjohann says one common misstep is scheduling - or lack of it. She recommends booking a set time with your boss to talk raises; a regular performance evaluation makes a good moment. She also says that another big mistake employees make is not practicing their raise pitch ahead of time (that is, roleplaying with a partner) and going through scenarios where you receive pushback (i.e., a "no"). If your boss does turn you down, don't give up, says Storjohann, and ask specific feedback and constructive criticism to get a "yes" in the future.
"Ask for money," Bera adds, "but also consider for asking for other things, such as additional vacation days or the ability to work from home one day a week. Often allowing employees more flexibility to work from home could increase productivity and save the company money, so consider pointing out that as well."
After the salary discussion, follow up immediately with an informal email that outlines all points of discussion, "whether that's how much of a raise starting when or a list of performance improvements you've agreed to make by when," Daly advises. "Follow up periodically if you're working on skill development, detailing everything you're doing to get up to speed. Schedule a follow-up appointment for the exact date if your boss has given you a timeline for reconsideration."