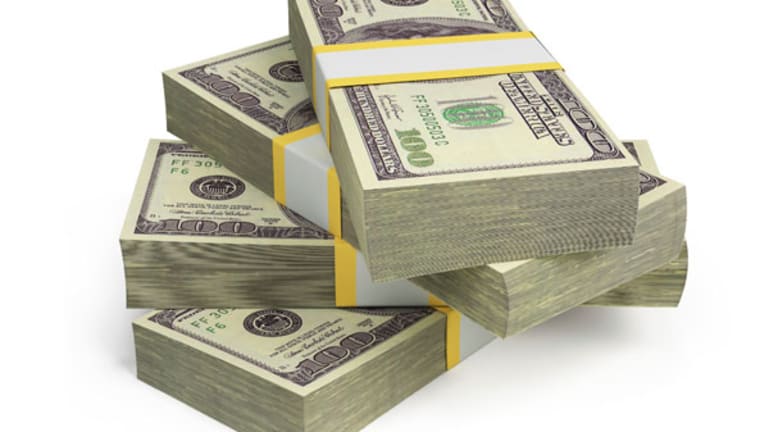 Publish date:
How the Rich Are Traveling in 2013
Travel agents make a comeback, New York is a dream destination and more takeaways from a new survey.
Travel agents make a comeback, New York is a dream destination and more takeaways from a new survey.
SAN DIEGO (
) -- Meet the wealthy U.S. travelers of 2013:
They have household incomes of more than $250,000 a year.
Their top international travel interests or world dream destinations are Western Europe and Hawaii, followed by the Caribbean and Canada.
They're returning to the use of traditional travel agents to book travel, instead of reliance on Internet-based travel sites.
Oh, and they are more determined than ever not to overpay for their travel experience.
"They are tougher customers now," says Peter Yesawich, vice chairman of
MMGY Global
, a travel and hospitality marketing company. "In 2005 or 2006, they didn't mind overpaying. Now they still want a five-star experience, but they don't want a five-star price. It's a different psychology, more demanding."
These and other data points are part of a recent report from MMGY,
Portrait of American Travelers
, which provides comprehensive insights into the emerging travel habits, preferences and intentions of wealthy and affluent U.S. travelers.
(Among the 2,500 households making up the survey participants, about 800 have a household income of more than $125,000 annually and are categorized as "affluent." Approximately 400 of the participants have a minimum household income of $250,000 and are referred to as the "wealthy" travelers by Yesawich. The average income of those surveyed was about $400,000, says Yesawich.)
With its more recent presentation to a gathering of luxury travel advisers and suppliers at a conference in Miami, the report is in its 23rd year of being produced.
"The horizon line is very bright. Affluents are the leading the charge in terms of recovery of the travel business," says Yesawich, giving the overall message of this year's report. "Demand for luxury experiences is up dramatically, and I don't see anything that suggests we would see a reversal of this trend."
"The appetite for travel has grown dramatically in the aftermath of recession," Yesawich adds. "A couple of years ago they were restrained in their behavior."
About 65% of the wealthy travelers surveyed said they intend to travel the same amount this year as in 2012, while about 19% intend to travel more.
The top domestic travel destinations or dream destinations for this group include Hawaii, New York City and Napa Valley.
While it might seem surprising that New York is among the "dream" travel destinations for such a wealthy segment of the population, Yesawich says there is a distinct reason for this.
"What's happening is, as this population gets older, urban vacations become more popular," Yesawich says. "So when you talk to 20-, 30- and 40-year-olds, they recite beach destinations -- Florida, California. As you get older and your kids are gone, there is more interest in performing arts and those types of vacations."
Another trend captured by the survey is the return to the use of traditional travel agents -- a habit that practically became extinct when sites such as
Expedia
(EXPE) - Get Report
,
Travelocity
and
Orbitz
(OWW)
became dominant. But about 18% of the wealthy survey participants used travel agents last year. And 23% intend to use travel agents during 2013.
The expertise and insider's knowledge about destinations and accommodations that a travel agent delivers is a large part of this shift in behavior. About 59% of the wealthy survey respondents relied on travel agents to help select lodging, 48% used an agent to book a vacation package, 42% sought an agent for help selecting a destination and 37% used a travel agent to select a cruise line.
"They are happy to pay a
travel agent fee to someone who has an enlightened perspective," Yesawich explains of the return to such
Still, only one out of four of among the wealthy respondents are using travel agents, Yesawich says.
Multigenerational travel is another strong trend identified by the survey. About 46% of wealthy respondents traveled with their grandchildren on a leisure trip last year. And 63% said the grandchildren's parents came along, for a three-generation trip.
The popularity of cruises is also exploding among this segment of the population, Yesawich says. About 39% said they are "very" or "extremely" interested in taking a cruise in the next two years.
"There's a couple of reasons for this," Yesawich says. "The travel experience is easier on the body. You are catered to from sunup to sundown. The accommodations are superb. The food and beverage out of this world. And you wake up every day in a different place."
It's worth noting however, that when the wealthy talk about going on a cruise, they're not talking about the massive cruise ships that carry thousands of people.
"This crowd is far more interested small ship cruising -- the 400-person cruise ship," Yesawich says.