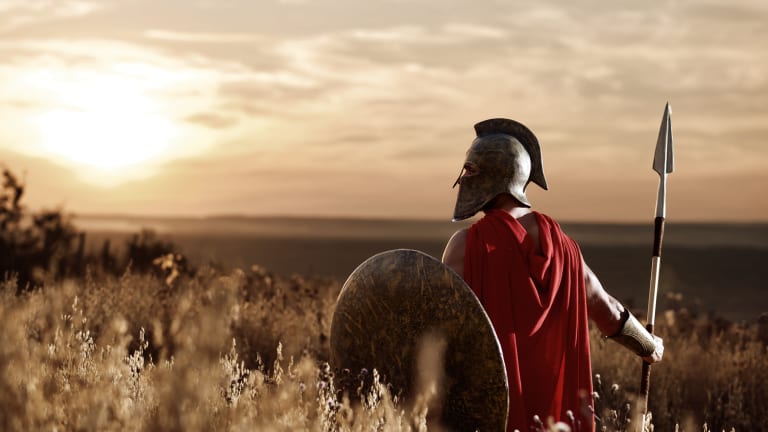 How Small-Cap Stocks Can Protect Your Portfolio From a Trade War
If the United States' brewing trade war with China has you wanting to duck for cover, stocks with a small market capitalization may be the best place to shelter your portfolio. Here's why.
If the United States' brewing trade war with China has you wanting to duck for cover, small-cap stocks may still be the best place to shelter your portfolio.
Here's what several experts told TheStreet.
They're Domestically Focused
It's commonsense that companies with the least exposure to foreign markets will be the least affected by a potential trade war, but what you might not know is that many of them happen to be small-cap.
"We continue to recommend small-caps as a 'catch-all trade' for its higher cyclical, reflation, and tax policy exposures, as well as lower sensitivity to ongoing trade risk," JPMorgan analyst Dubravko Lakos-Bujas wrote in a new report.
Additionally, the American economy is starting to outpace global growth according to PNC Financial co-chief investment strategist Jeff Mills, meaning that small-cap stocks will continue to make gains even as the growth of larger companies exposed to foreign markets slow.
GDP growth in the second quarter is pegged at a hot 4%, which suggests smaller U.S. focused companies could announce solid quarters in July. 
They've Been Outperforming the Market
Even in the unlikely event trade tensions ease, small-caps still may be the way to go given their current momentum. The iShares ETF tracking the Russell 2000 small-cap index has gained 9.3% this year compared to the S&P 500's undefined 2.8% and the Dow Jones Industrial Average's undefined 0.3%. It will be hard to shake that type of investor support for small-caps.
"While on average over the long-run, the space can provide superior investment returns versus large-company peers, much of the excess performance can occur in short, unexpected time periods just as we are seeing in this environment," Chicago based certified investment management analyst A.J. Walker of Lake Jericho LLC said.
Investors should be selective about which small-caps they choose though according to Mills, as nearly one-third of Russell 2000 undefined companies don't have any earnings.
They Benefit More from Regulatory Relief
Small-cap stocks also have the most to gain from recent changes in fiscal policy, Mills said. That includes the ongoing push by the Trump administration to ease regulations for businesses. 
"They are likely more impacted by some of the positives as it relates to tax cuts and some deregulation that is going on," Mills said. "I think small-caps will be a larger beneficiary from those things, not only being insulated from some of the trade volatility but insulated from some of things going on in the foreign exchange markets, a strengthening dollar and stuff going on with fiscal policy."
Watch more markets analysis from TheStreet here.