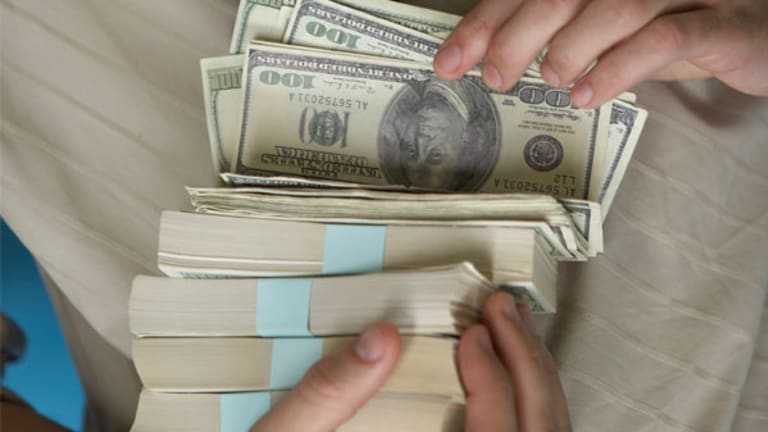 How Routehappy Factors Happiness Into the Price of an Airplane Ticket
RouteHappy is like some other travel sites -- but only until users get to its unique "Happiness Score."
SAN DIEGO (
) -- Quick quiz: Which airline has the best showers on its planes for first-class passengers?
Yes, showers.
Also see: 5 Worst Cities for Cheapskates
And while you're at it: Which airline offers first-class travelers a culinary institute-trained personal chef, double-sized bathrooms, satin sheets, Italian leather seats,
Swarovski
amenity kits for the ladies and leather cufflink boxes for the gents?
These are not the sort of details you find when booking an airline ticket through
Orbitz
(OWW)
or
Travelocity
.
But they are the sort of details you're able to get from the "flight geniuses" at
RouteHappy
, an airline ticketing website that launched Thursday that's aiming to change ticket buying as we know it.
"There is no other site like RouteHappy," site founder and CEO Robert Albert says.
While such a claim may seem over the top, it's hard to dismiss the level of detail Routehappy brings to the airline ticket-buying experience and the way the website sorts those details for you.
It all revolves around the site's unique "Happiness Score."
Routehappy can sort flight options by price, just like its competitors. But more importantly is that along with each flight's price comes a Happiness Score and menu of related details. A flight's happiness factor is based on such things as seat sizes (width and pitch), seat layout, entertainment options, Wi-Fi availability, plane quality, trip duration and more.
Also see: 10 Best Convertibles for Summer 2013
Say you're flying from New York to Los Angeles. Routehappy will sort flights for you from cheapest to most expensive. But it also tells you how much legroom you get on each flight and which flights on your route have Wi-Fi available. So in the end, you're able to choose a flight not just because it's cheap, but because it's the cheapest option that also offers those amenities that matter to you most. You can filter results by price and whatever makes you happiest -- whether it's more legroom, Wi-Fi or movie selection.
"We're going after anyone who cares about the quality of products they buy and the price -- so anyone who cares about their experience when they fly," Albert says. "When you shop for air travel, it's typically always been about price. But when you're on that flight, is it about price anymore? No one asks you when you get off the flight 'How much did you pay?' They say 'How was your flight?'"
Routehappy's ultimate mission is to help people fly better while spending less, he says.
Albert, an online travel executive for the past decade, developed the idea for the site after years of traveling on his own.
"I lived in the Soviet Union back in the 1990s, and I've been on a lot of bad flights," Albert explains. "Some had chickens and goats. Back in the day, you'd get on the flight and have no idea what to expect."
Also see: 10 Most Expensive Trips To The Ballgame in 2013
"But I actually care about my experience when I fly," he continues. "And I would spend hours doing research to find better planes ... And I thought, 'If you know what you're doing, you can have a better, happier experience. The problem is that the information isn't there.' And I thought, 'Why don't I go get all this information and put it in one place.'"
That's what Albert and his team of researchers spent the past year or more doing -- collecting data, analyzing and grading aircraft types, seats and amenities to build a complex system that matches a flight's price with its many other qualities. Albert has been known to take a tape measure and a camera on flights to record every last detail.
"What people don't realize is that even on the same airline -- if you're loyal to one airline -- there's a huge variation in quality," Albert says.
Routehappy provides Happiness Scores for 31 million flights.
Oh, and as for which airline provides the best shower in the sky? We'll give you that one: Emirates. On its Airbus A380 flight from New York's JFK airport to Dubai.