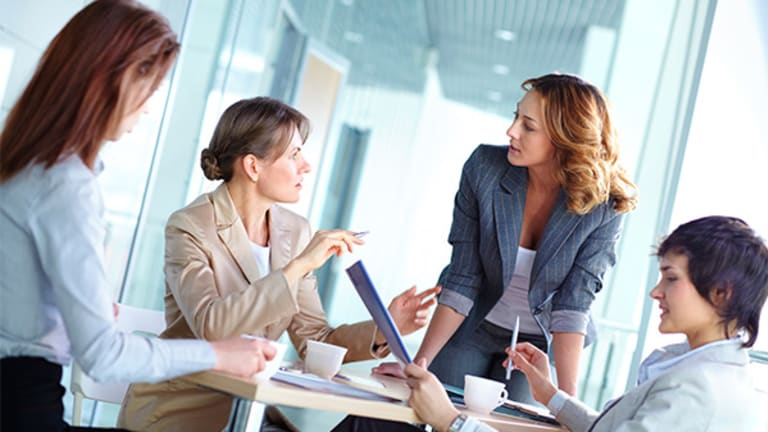 How Road Warriors Conduct Private Conversations as They Combat Noise Pollution from Other Travelers
Having business conversations can be challenging and many travelers are forced to retreat to their hotel room.
Road warriors undoubtedly find that as they walk into a busy, crowded area at the airport or hotel is when they receive an important business phone call from someone they have been trying to reach earnestly.
Conducting business conversations on the road can be challenging, and many travelers find that driving to the airport might be the only time they are alone or they are forced to retreat to their bland hotel room.
Ignoring another traveler's business conversation, even if it's merely tidbits of a mundane exchange, can be difficult, sparking many road warriors refrain from conducting them.
Private conversations should be viewed as sacrosanct, but many business travelers conduct them indiscriminately among hotel lobbies, airports and even train and subway stations.
The number of phone conversations which can be easily overheard without someone surreptitiously walking by or accidentally leaning over is astonishing, said Matt Eventoff, a Princeton, N.J.-based communication and messaging strategist who travels roughly half the month domestic and abroad.
"It is both shocking and amazing the number of what should be confidential conversations where one can hear people and company names in airports at crowded gates, on planes before takeoff and even in public restrooms," he said. "I don't mean hear through active listening, but hear because the conversation is full volume."
Privacy should be regarded as an equal transaction, because most people are not fans of strangers overhearing their conversations and the reverse is also true, said April Masini, a New York-based relationship and etiquette expert and author. The rules of proper etiquette in public spaces are increasingly becoming blurred.
"The reason privacy isn't just one-way, because other travelers find your business conversations less than peaceful at best and abrasive at worst," she said. "They didn't ask to be part of them and they find that hearing them is annoying."
Noise pollution is not simply construction workers updating an office building's exterior or severely loud Muzak being played a coffee shop; it can also be "snippets of conversation you're having that nobody else wants to hear because it breaks their chains of thought or simply, their quiet reverie," Masini said. "Sometimes they just want to meditate in quiet because they may be trying to prepare for a speech they're about to deliver."
Where Conversations Should Take Place
Aside from obvious places such as sitting in your car in the parking garage or finding an empty conference room, there remains many other public places that are quieter and more conducive to having a business discussion, benefiting both parties.
At airports, Eventoff prefers unoccupied gates to airline clubs, since they are often have fewer people sitting there or he opts for his hotel room or even the gym at odd hours when people are rarely there.
"I also like unoccupied small conference rooms on the first or second floor of almost every hotel or quiet park benches near your hotel," he said. "Quiet spaces are everywhere, if you look."
Making calls from the airport is a rarity for Penny Sansevieri, a San Diego-based author and an adjunct marketing and publishing professor at NYU.
"Unless I can get into a club, I don't do calls from the airports," she said. "I don't think it's respectful of the person I am speaking with if I'm doing it from some noisy area."
Since Sansevieri speaks at many conferences, if she can not find a quiet area, she makes an effort to coordinate her schedule to be in her room.
"It's tough enough to find good spots to do calls on the road, but you can make it work," she said. "If I'm not in a noisy place, I am also not so distracted so I can do the call effectively."
During the past 12 years when Matt Arney served as vice president of a Chinese localization firm, he traveled 45 times to Asia. While his travel now is limited to the U.S. and Europe, he still spends a good chunk of time on the road and relies on Uber, virtual offices and hotel lobbies to conduct professional business conversations.
"Being in the translation and localization industry requires a great deal of travel, both domestically and abroad," said Arney, CEO of San Francisco-based TranslateNow. "With the rise of Uber, I now rarely rent cars, not only due to convenience but because they make excellent places for quiet conversation."
When he was in New York the other week, he ducked into a Regus business center which was not loud and had Wifi as well.
While Kevin Hrusovsky, CEO of Quanterix, a Lexington, Mass.-based high definition diagnostics company, tries to avoid conducting business calls, he also depends on Uber or waits until he gets on a train.
"I find it worthwhile to upgrade to business or first class seating, which offers significantly more privacy," he said. "If you wouldn't want to have a specific conversation in front of all of your employees, don't have it in a public travel setting. No matter how quiet you think you are being, this could potentially be detrimental to the reputation of your business."