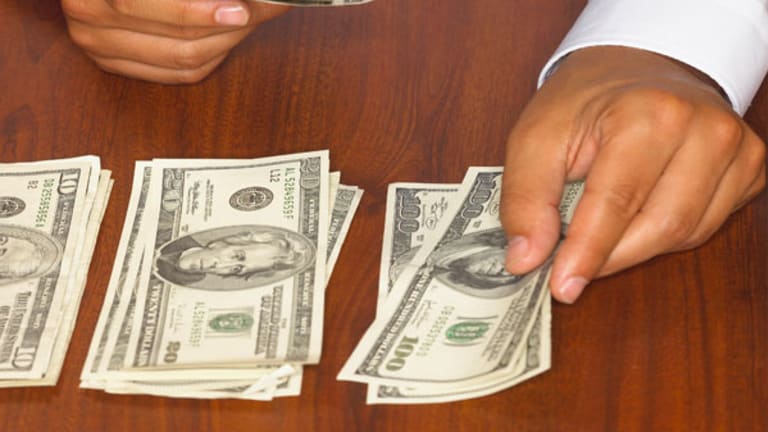 How Our Display of Consumer Confidence Can Hurt Us
Tracking consumer spending in July makes it look like we're diving back into some bad, pre-recession behaviors.
NEW YORK (
) -- What do suddenly cash-flush U.S. investors do with the extra dollars they're earning these days in their investment portfolios?
They're spending it, not saving it, and putting the purchases on their credit cards.
SaveUp
, a San Francisco financial rewards-based services provider, tracks what Americans do with their portfolio proceeds. And in July, SaveUp says, the average investor saw asset balances rise by $369.64, mostly because of a "strong stock market," while 401(k) accounts saw assets rise by $1,848 for the month and taxable investments jump $1,926.
Finally,
rose by $207.
Also see: A Third of Clients Keep Secrets From Their Own Financial Advisers>>
Americans didn't just sit on that money, SaveUp says.
Investors quickly added $68 to their monthly credit card spending in July while cutting back on their investment contributions, pruning $52 from their stock, bond and money market portfolios.
Why would investors take their foot off the pedal at a time the
Standard & Poor's 500
?
Maybe because the prevailing sentiment is that there is more where that came from in the financial markets, as Americans see continued gains for their stocks and bond investments.
Also see: 5 Questionable Tax Tips From the Rich, Powerful and Famous>>
That's an outlook that can hurt U.S. financial consumers in the long run, though.
"While increased consumer spending is a sign of financial recovery, if Americans focus their spending on credit cards while reducing short-term and emergency savings, we may re-enter the pattern of overleveraged spending that led to 2008's unstable economy," says Priya Haji, chief executive at SaveUp. "We need to encourage a recovery where consumer spending and investments increase in tandem without incurring additional short-term debt. This relies on increasing real wages. We don't want to see Americans regain spending at the sacrifice of longer-term financial security."
The urge to save rather than spend resulted from the financial hit households absorbed during and after the Great Recession of 2008-09, but since December, personal savings rates have fallen to "near pre-recession rates," Haji says.
SaveUp studied 30,000 of its users savings and debt accounts to reach the above conclusions. Judging from those numbers, it seems that Americans believe that, to some extent, good times are here again.