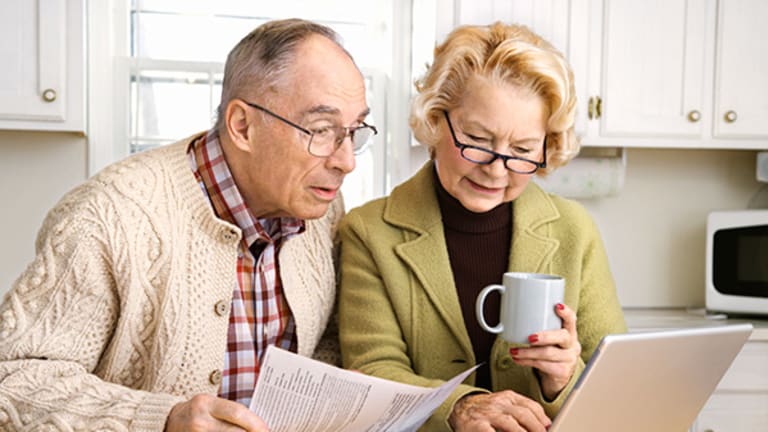 How Older Retirement Savers Use Social Media
Since investment scams are as common online as in the bricks-and-mortar world, experts applaud using the Web to check out advisers.
Since investment scams are as common online as in the bricks-and-mortar world, experts applaud using the Web to check out advisers.
NEW YORK (TheStreet) — Sure, social media sites such as Facebook, Twitter and LinkedIn may have useful articles, tips, and commentary on the financial markets and retirement investment strategies, including from banks and investment firms managing the money of retirement savers.
But they're also known for seat-of-your-pants investment tips that may not pan out, and are known hangouts for penny stock hustlers and other financial fraudsters.
How is this going to work out with, according toSpectrem Research, 66% of retirement plan participants over 50 on Facebook and half on LinkedIn - and 19% even relying more on social media than the telephone to communicate?
"Social media is still new and fragile territory for financial activity,'' says George H. Walper Jr., president of Spectrem. "But we are seeing slow and steady growth - from the federal level to the investor — in using these platforms for investment dialogue, relationships and servicing."
According to Spectrem, 10% of plan participants over 50 are using LinkedIn to screen potential financial advisers. 
Older retirement savers are also visiting the social media pages of their retirement plan sponsors or the sites of their stockbrokers, investment advisers and insurance carriers.
What they are apparently not doing — at least in great numbers yet — is relying on social media sites for stock market and other investment tips.
That's good, experts say.
As long as long-term savers leverage sites such as Facebook or LinkedIn as information-gathering services, and not as stock-touting resources, social media can be a great tool for investors.
Like any investment strategy, it's always best to leave the actual investment selections to you and a trusted investment professional - and leave social media out of that end of the investment equation.
The rules of the bricks-and-mortar world remain in place online: Any pitch on Facebook, LinkedIn or Twitter touting high investment returns for no risk should be avoided. Also give a wide berth to any offshore operators, e-currencies that target consumers looking to transfer bank and investment money, and avoid any online "investment professional" who can't back up a stock or mutual fund recommendation without a prospectus and who operates without a professional website offering good information on the company's management and investment history.