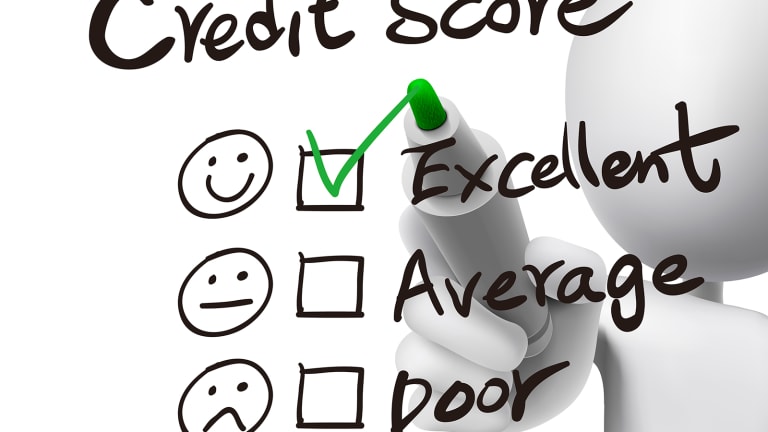 Editors' pick: Originally published July 28.
Less than half of all American adults know their credit score - 42%, to be precise, according to a study from ACA International, a credit and collections organization.
One specific problem in that regard is that too many Americans, for whatever reason, just aren't checking their credit scores to see where they stand financially. Another study from TransUnion, the credit ratings giant, says that 33% of Americans "have never checked their credit score" and another 25% said they hadn't checked their credit score in the past year.
"People should be checking their credit score on a daily basis," says Erica Sandberg, a consumer finance expert at CreditCards.com, in San Francisco. "Checking your score daily makes you feel more in control. The only caveat I have is to expect fluctuations and not freak out when your credit points dip a bit. It's like hopping on the scale every morning. There will be days when you won't like it, but just roll with it. Do the right thing and those credit score digits will rebound and even escalate."
Consumers who are actively seeking a loan or other form of credit should especially be vigilant about checking their credit score.
"People that check their credit scores - regardless of the frequency - are people that are usually credit active," says Steve Ely, CEO of eCredable, in Alpharetta, Ga. "That means they're shopping for credit -- like a credit card or personal loan -- or they're shopping for financing on a product that is heavily dependent upon your credit score --like a car loan or home loan."
If you're not in credit active mode, check your credit score once a year just to stay on top of it, says Ely. "But if you know you're going to finance a car or home in the next year, you need to be checking your credit score closely and read all the tips you can get your hands on to improve your credit score as much as possible," he says. "Having the best credit score possible at the time you apply for credit can save you a lot of money in financing - especially for a home loan."
When you check your score is almost as important as how often you check your score.
"I recommend signing up for a free credit monitoring service and also checking your score across all three bureaus at least once a month," says James Garvey, CEO at Self Lender, in Denver. "Credit card companies and other credit lenders usually report to the credit bureaus a few days before your monthly statement - so if they're all on the same schedule, your credit score shouldn't change within that time. However, if you know you're going to be applying for a line of credit or will be in any other situation where a company might perform a hard inquiry, I would recommend checking your score weekly, if not daily."
There are some creative ways to check your credit score for free - and more than just once a year.
"I have my clients check their credit report every four months at a minimum," notes Jaycob Arbogast, founder of Arbogast Advisers LLC, in Chico, Ca. "It's free to do at www.annualcreditreport.com."
The reason Arbogast recommends four months is because there are three major credit reporting bureaus, and each one allows consumers to pull a free report every year. "We rotate through each of them so we pull one at a time and get to all three within a year," he adds. "I also use that as an opportunity to check for identity theft, old forgotten debts that may be hurting scores, and as a conversation on proper use of debt."
Arbogast recommends a specific site to check your credit score - one that covers all the bases. "My favorite site to check credit scores is Credit.com, he says. "They update your credit score every month, and give you tips on what you can do to improve. They also rank you -- A+ through F -- on each of the five factors that affect your score."
Above all, take a reasonable, balanced view of your credit scores.
"If you have good financial habits, checking your score every six months should suffice," says Rakesh Gupta, associate professor at Adelphi University's Robert B. Willumstad School of Business and creator of the Your Money and Your Life, a seminar for college freshmen. "However, if there have been significant changes in your financial life then checking once a month is appropriate to ensure that the score is trending in the right direction."
That seems to be a sensible approach. But remember this - if you really want to improve your personal financial situation, checking your credit score on a regular basis is a huge building block.