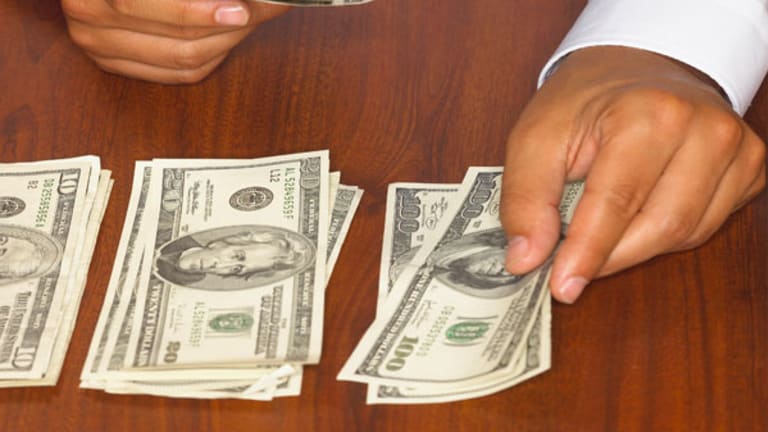 How Long Is Too Long for the 36% of Grads Back at Home?
In what may be bad news for the grads, you get different answers when you ask them and their parents.
NEW YORK (
) --Much has been written and said about America's growing "lost generation," those 20- and even 30-somethings that are either out of a job or underemployed due to the
lingering effects of the Great Recession
.
According to the Center for College Affordability & Productivity
, no young American over the age of 22 is immune.
Even half of college graduates are working in jobs that don't require a college degree, the Center reports, and the
youth unemployment rate stands at 16.2%
.
In addition, the unemployment rate for Americans 25 to 34 was more than 26% in 2011, although that does include Americans who chose not too work and were either
volunteering, taking part-time work or at graduate school
.
Also see: 'Boomerang Kids' Bring a Little Real Estate Bump When Moving Back Home>>
All of that economic displacement has led to a new kind of displacement, with 36% of young Americans aged 18 to 31 back living under their parents' roof last year,
according to the Pew Foundation
.
That's 21.6 million
"boomerang kids,"
and recent evidence shows those prodigal sons and daughters are staying longer and longer.
According to a report from
, Americans aged 18 to 34 say it's OK to live at mom and dad's house for five years, while the parents say it's OK for kids to live in their abode for up to three years -- and no more.
"In terms of transitioning into independent adulthood, it's almost as if 27 is the new 18," says Robi Ludwig, the lifestyle correspondent for Coldwell Banker Real Estate. "Living at home can be a great opportunity for young adults who need some time to get on their feet, but it's only beneficial if the time is used wisely. Our 20s are a very crucial time because the decisions we make and the lessons we learn then influence who we become as adults."
Most Americans believe that adult kids living at home isn't good for the kids, or for the country. The Coldwell Banker study says that 70% of Americans believe "too many kids living at home" makes them "avoid responsibility." Another 65% say that young adults who live at home after graduating college "are overstaying their welcome."
Also see: Students Graduate Into Debt, Dragging Down Economy>>
But just a small minority -- 13% -- say that young adults should never live at home with their parents. That's bad news for those respondents' kids, who may face a closed door if they ever need shelter from the economic storm.
Ludwig does offer some guidance to parents with an adult son or daughter coming down to breakfast every morning:
Encourage savings. Eighty percent of Americans say if an adult son or daughter is saving for a new house, that's a highly tolerable situation -- even an encouraging one.
Insist on accountability. More than 90% of Americans say that adult children who live with mom and dad should have chores and other responsibilities. Another 82% says parents should charge rent to their kids.
Set a "close out" date. Parents should also make it clear that there's an expiration date attached to any live-at-home deal.
The trick in reaching an accommodation in any boomerang arrangement is that each party -- parent and adult child -- don't regress into any old, negative habits, Ludwig says. Give each other space, and set some realistic guidelines and one day, that boomerang will take off again.